Mamie Nicholson: One Person Can 'Lift a Whole Family'
Piedmont Technical College (PTC) alumna Mamie Nicholson is one of the "ones" — those people who can change the entire dynamic of a family or organization. And she believes that there are many "ones" out there; they need only to believe in themselves.

"I was the first one in my family to attend college," she said. "One person, just one person, can change a whole family!" 

Nicholson was raised in the Promised Land/Whitehall community of Greenwood. "When we were growing up, we didn't realize that we were poor. Our parents and nine children in a four-room house," she said. "We were taught to work, share, and get along with others."

She worked as a cashier at the local grocery store while attending Greenwood High School. 

"We lived out in the country. All of us were expected to have jobs growing up. We were taught early on to work, and we did," Nicholson said. "In high school, I wasn't one of the popular kids. I was not a cheerleader or a class officer. I left school every day and went to my grocery store job, so I never participated in school activities."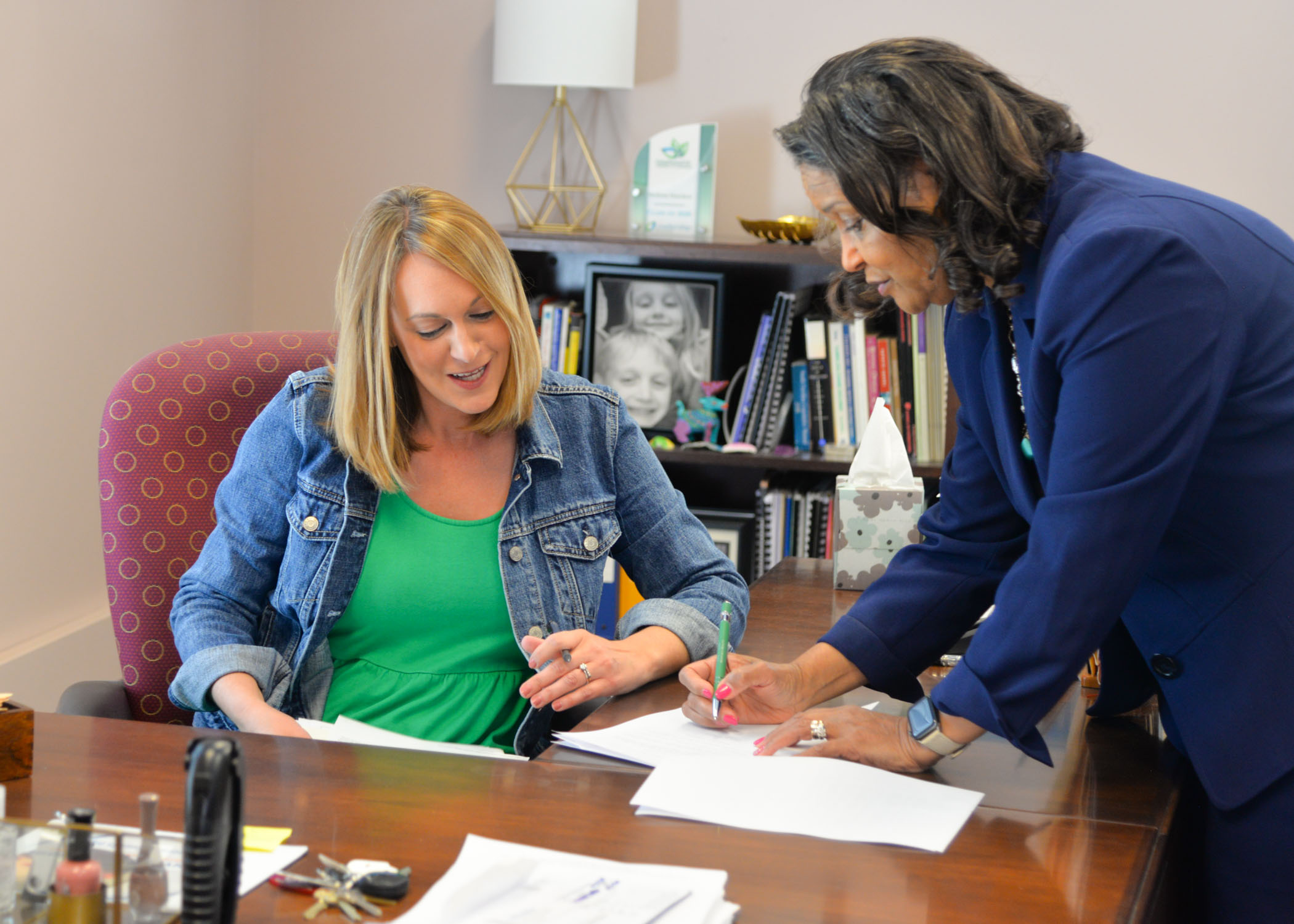 As president of the Self Family Foundation, Nicholson's modest origins have given her keen insight and perspective into her organization's mission to improve the quality of life for families in Greenwood and beyond.

"To bring a family out of poverty, somebody has to step forward and become the first," she said. "It's an opportunity to lift a whole family. … Now one of my sisters has a master's degree. My sons, nieces, and nephews have college degrees."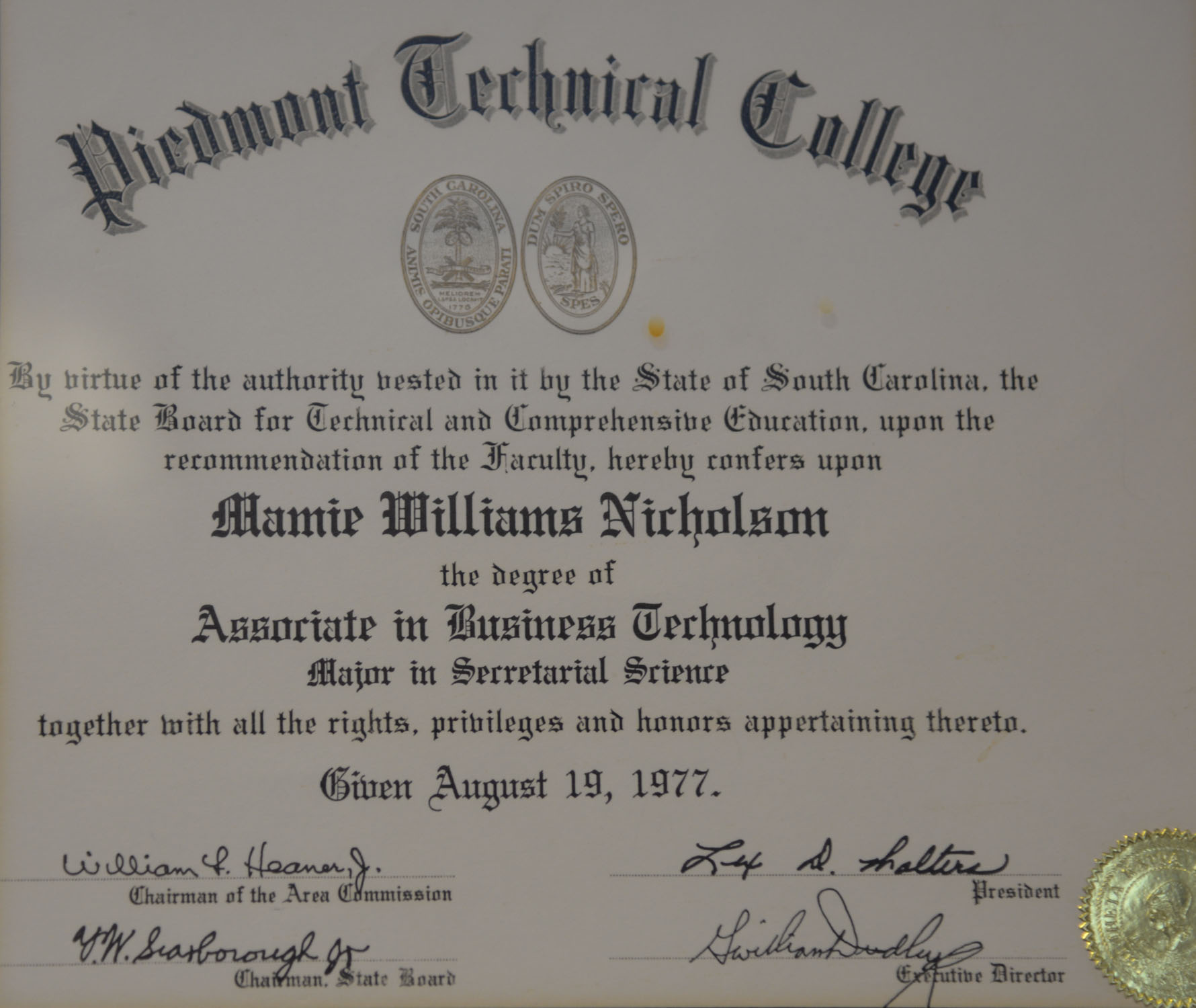 Nicholson earned an associate degree in business technology from PTC while working the third shift as a capsule inspector at Capsugel (now Lonza). She routinely would work all night and go to school in the morning after getting off shift. "It was not an easy time, but I was young, and I could do that," she noted.

At PTC, she seized the opportunity to get involved in the international honor society Phi Theta Kappa and to travel with the Future Secretaries Association. She also contributed through work study roles in the President's Office and the Vice President's Office at the college. She was a runner-up in the "Miss Piedmont Tech" beauty pageant back in the mid-1970s, when the college held such events. "That was the only pageant I ever participated in," she said. A former high school business teacher who had begun teaching at PTC encouraged Nicholson to enroll and participate in campus activities, including the pageant. At PTC, Nicholson challenged herself to take on more leadership roles. Her efforts did not go unnoticed, and she received the college's Outstanding Graduate Award. 

"Piedmont Tech was my coming into who I am. PTC will help you grow into who you are destined to be," Nicholson said. "The thing I really learned at PTC, and that stuck with me, was to trust myself and trust that I could do it. I could lead. I didn't just believe I could do it; I knew that I could."

After graduating from PTC, she married Floyd Nicholson, future Greenwood mayor and eventual state senator. In 1977, as a newlywed, she began working as an administrative assistant in human resources at Greenwood Mills, which was owned by the Self family. While there, Nicholson earned a bachelor's degree in business from Limestone University. 

"Greenwood Mills had a reimbursement program and paid for all of my courses and books at Limestone," she said. "I got all A's."

After a few years, Nicholson moved into the company's legal department, providing support to The Self Family Foundation. That decision eventually led to her serving the Foundation as its first program officer and, ultimately, as president in July 2020, in the midst of a global pandemic. 

"Naming Mamie the president of The Self Family Foundation was an easy decision because, frankly, she's the best person for the job," then Foundation Chairman Jay Self III told the Greenwood Index-Journal. "She knows our organization inside and out and has been with our family for a long time. She is well-respected in the Greenwood community, has mentored many of our local nonprofit leaders, and is highly connected to many of the organizations we support."

While it seemed like the entire world had shut down, Nicholson kept the Foundation open. She knew the community needed it more than ever during the crisis.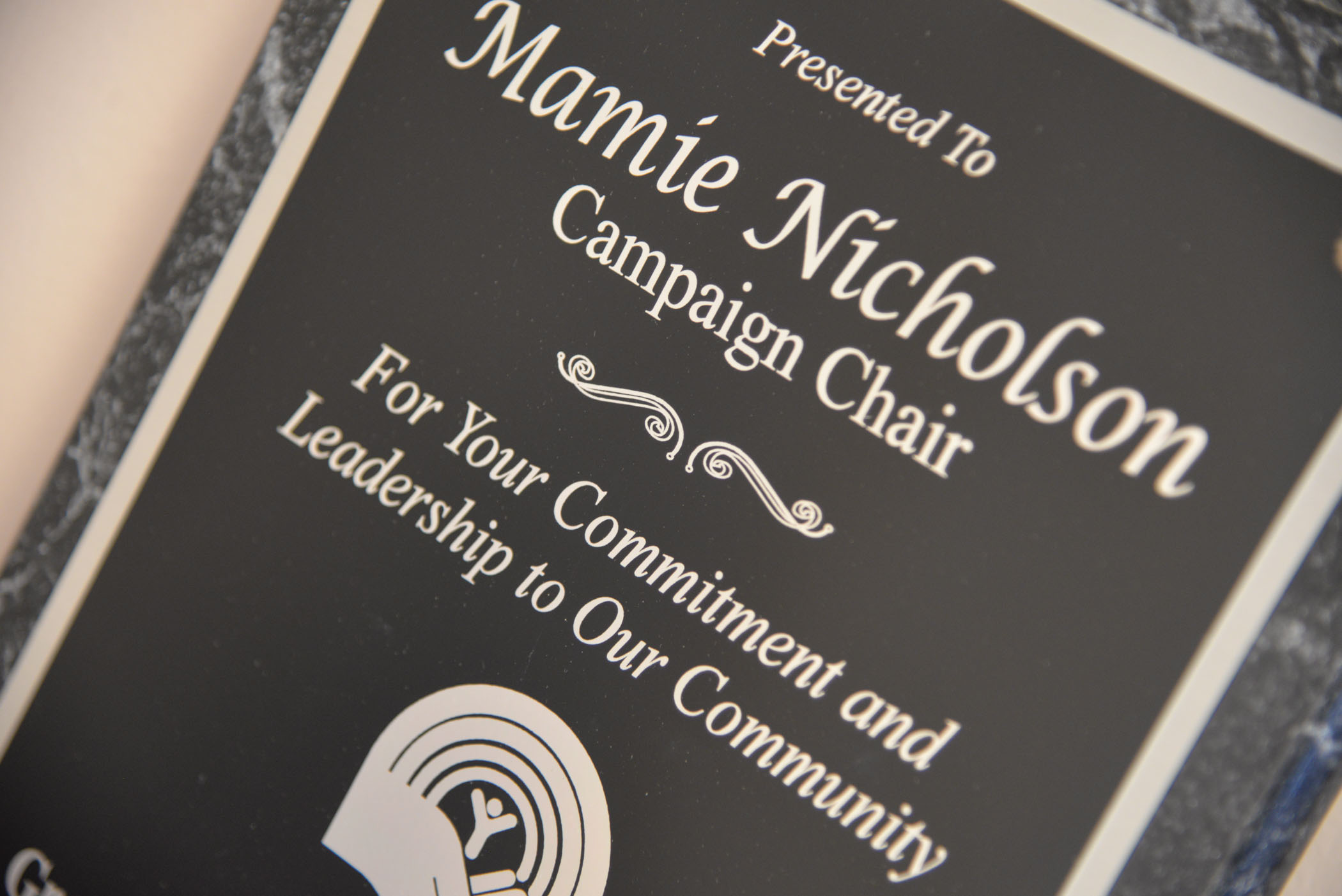 "I couldn't imagine us not being available," she said. "Our ability to Zoom and conference call with nonprofits helped, and we explored collaborations on an even higher level. I already knew the missions of each organization and the services they provided. I had built relationships over many years. … Coming into the pandemic, that is when nonprofits needed us the most for grants and other assistance. It was critical for us to stay open. Being accessible was a priority at that time."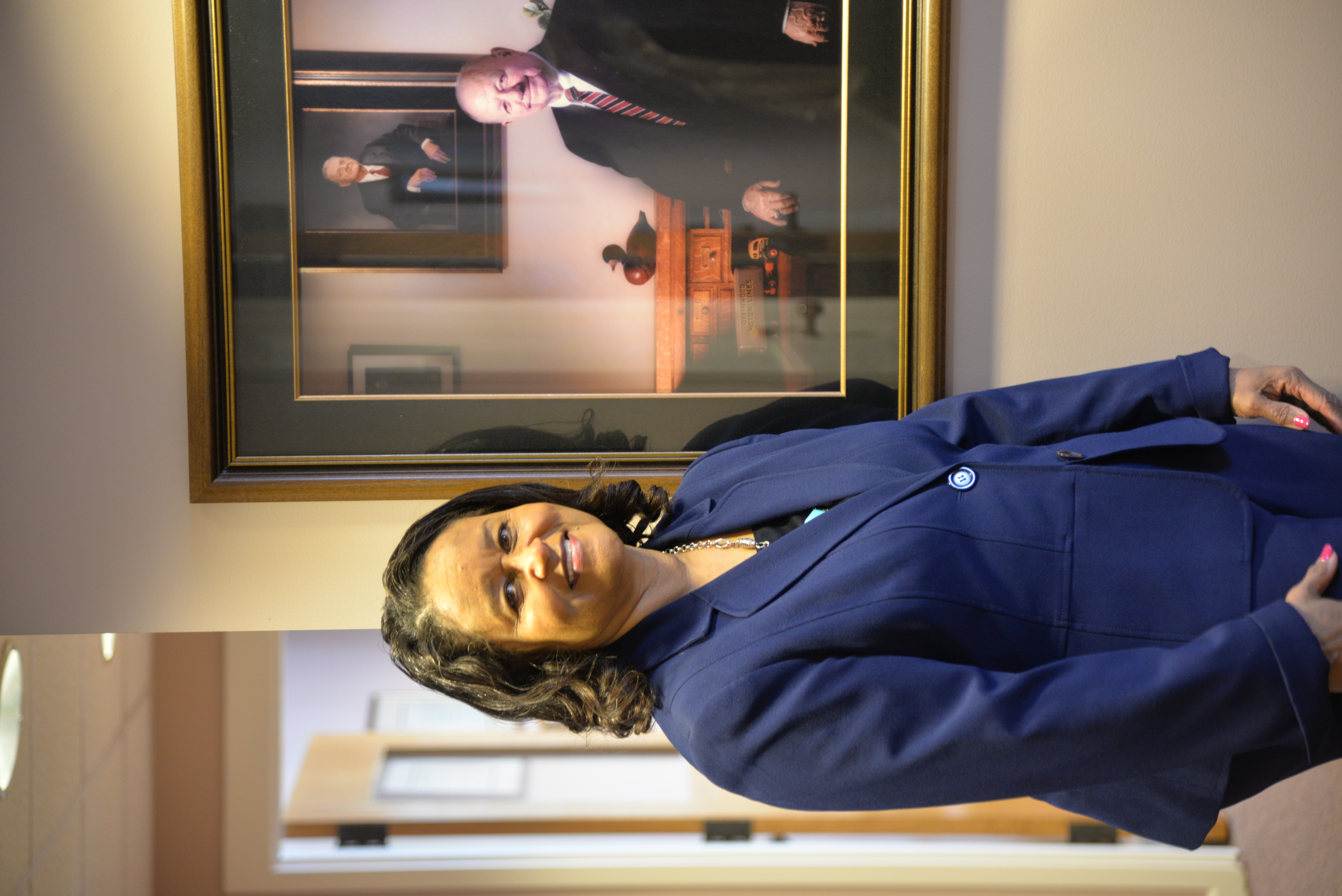 Nicholson said it was a relatively easy transition, because the nonprofits did not have to get to know somebody new. She already was a familiar face, sounding board, and voice for the nonprofit community. "I knew the organizations the Foundation supported, and they knew me, so that gave us a level of trust," she said.

Over the years, Nicholson has continued her education and been honored repeatedly for her leadership, graduating from both Leadership Greenwood and Leadership South Carolina. She completed coursework with the Council on Foundations Institute for New Staff, earned a certification in advanced proposal analysis from the Grantmaking School at Grand Valley State University, as well as in nonprofit management from Winthrop University. She is a founding member of the Greenwood Women's Leadership Council, Greenwood County Community Foundation, and Greenwood Women Care. 

In 2010, the Small Business Administration named Nicholson a Small Business Champion for Women in Business. In 2014, the Women's Leadership Council named her a Woman of Excellence. In addition, she serves as leadership chair and Paul Harris Fellow of the Greenwood Rotary Club. There's still more. Nicholson is a Trustee Emerita of Lander University and a Trustee of the Self Regional Healthcare board. She is also very proud to have been presented the PTC Presidential Medallion by retired President Dr. L. Ray Brooks.

Today, the Nicholsons have three adult sons, twins Antonio (Tameka) and Anthony (Nancie), who both are mechanical engineers, and Floyd Michael, who is a dentist. Being the wife of a politician helped Nicholson further hone her leadership skills and exercise quiet diplomacy. For years, hers was a family under public scrutiny, which can be stressful. She credits Floyd for always putting the family first, for his constant support, and for his "Together We Can" attitude. 

"Politics was something we always did as a family," she said. "Floyd used to say, 'If we aren't successful, maybe we will inspire someone else to try and, hopefully, they will succeed.' He reminded us that we may be the first but hopefully not the last. … Floyd knew there was a path, and all we had to do was be willing to walk it."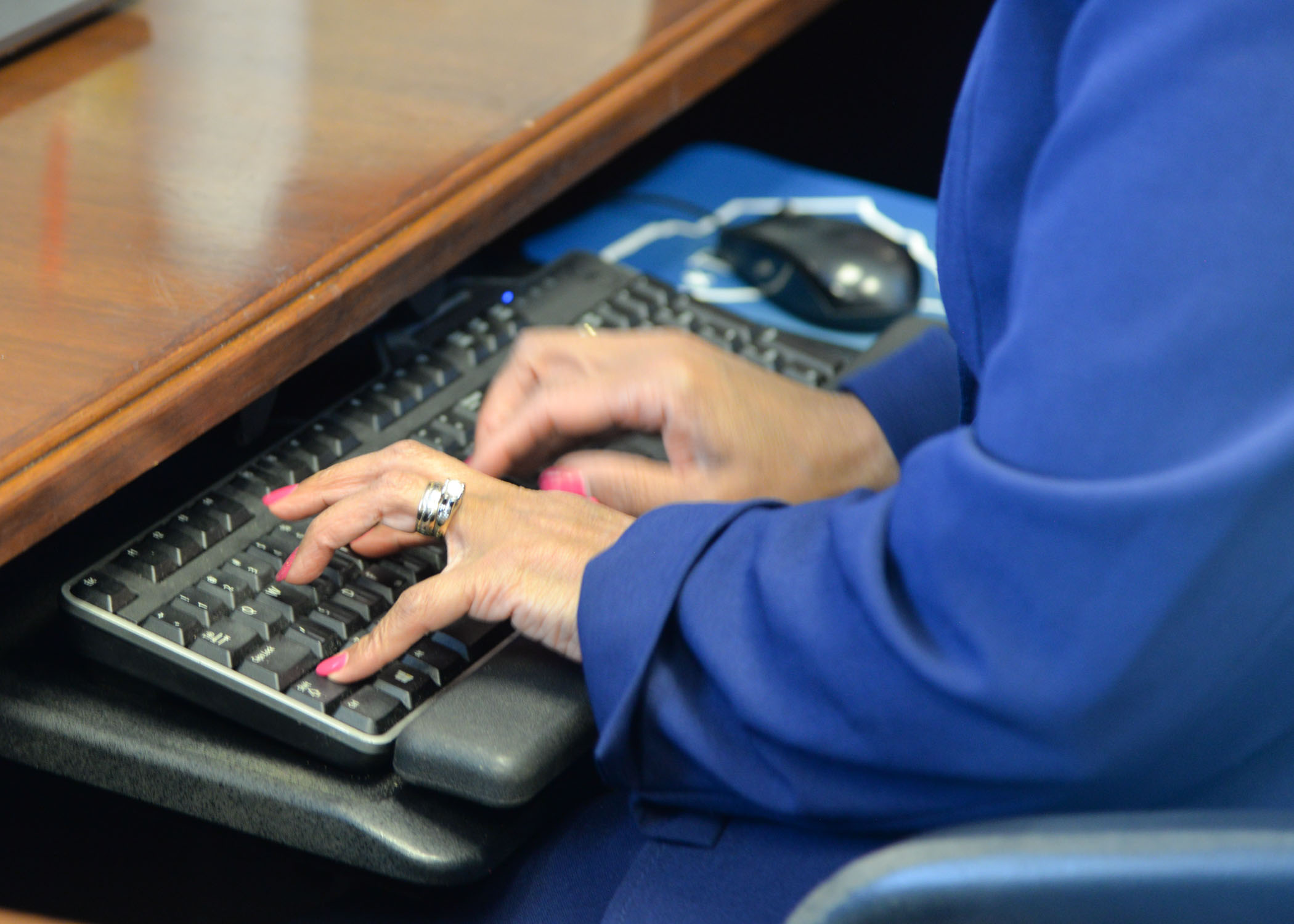 PHOTOS: 
•    Mamie Nicholson in her office at The Self Family Foundation
•    Nicholson with Foundation Grants and Administration Director Melissa Hayden