Measuring a Lifetime of Achievement: Earlier This Year, A Community Bid Farewell to Dr. L. Ray Brooks
From a rough floor plan originally sketched on a 12-inch-by-12-inch piece of cardboard to 6,480,000 inches of steel, concrete, and glass structure housing state-of-the-art equipment used in advanced manufacturing, the William H. "Billy" O'Dell Upstate Center for Manufacturing Excellence emerged from a calculated journey over some 13 years — or 6,832,800 minutes — of measured leadership from Dr. L. Ray Brooks, recently retired president of Piedmont Technical College (PTC). So it was only fitting that about 200 guests at his combined retirement ceremony and the Center's ribbon-cutting on June 4, 2021, each received a commemorative measuring tape to mark the occasion.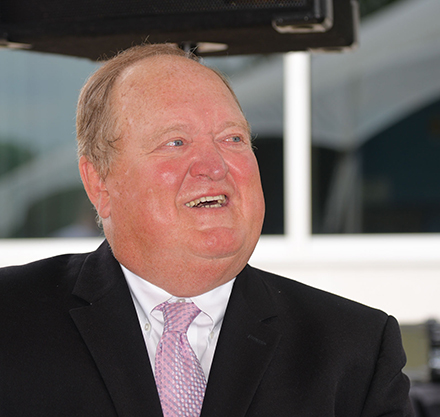 For Dr. Brooks, no measurement of progress is insignificant. Of course, nearly 6.5 million square inches is more easily digestible expressed as 45,000 square feet, the more common caliper indicating size in the construction industry. That's what you will find in the building's official schematics, but those diagrams can't convey the relationships, conversations, negotiations, and determination over the years that brought everything to fruition.
"This building did not magically appear. Dr. Brooks and Sen. O'Dell strategized. Together, they made things happen," PTC President Dr. Hope E. Rivers said. "Dr. Brooks has emphasized the importance of measured progress, lean principles and data-driven decision-making. For his steadfast commitment to Piedmont Technical College, we are forever grateful."
Dignitaries in attendance included members of Sen. O'Dell's immediate family, Bill Hollingsworth, representing the family of Ed and Elizabeth Moss, who donated the land upon which the Center was built, members of the PTC Area Commission and the PTC Foundation Board, members of the Greenwood County Council, Dr. Tim Hardee, president of the SC Technical College System, SC Sens. Mike Gambrell and Billy Garrett, SC Reps. Anne Parks and John McCravy, and former SC Sen. Floyd Nicholson. 
In his remarks at the event, Dr. Hardee recalled Dr. Brooks' arrival on the higher education scene in South Carolina.
"He was loud. He had lots of energy, and he believed in getting things done TODAY!" Hardee said. "The trait that I think best describes Dr. Brooks is his belief that students come first. Thousands of lives were improved because of his work here. … His wisdom, his innovation, his drive made our other 15 technical colleges better. Our presidents always listened to Ray when he spoke. The entire System is better because of the influence he had."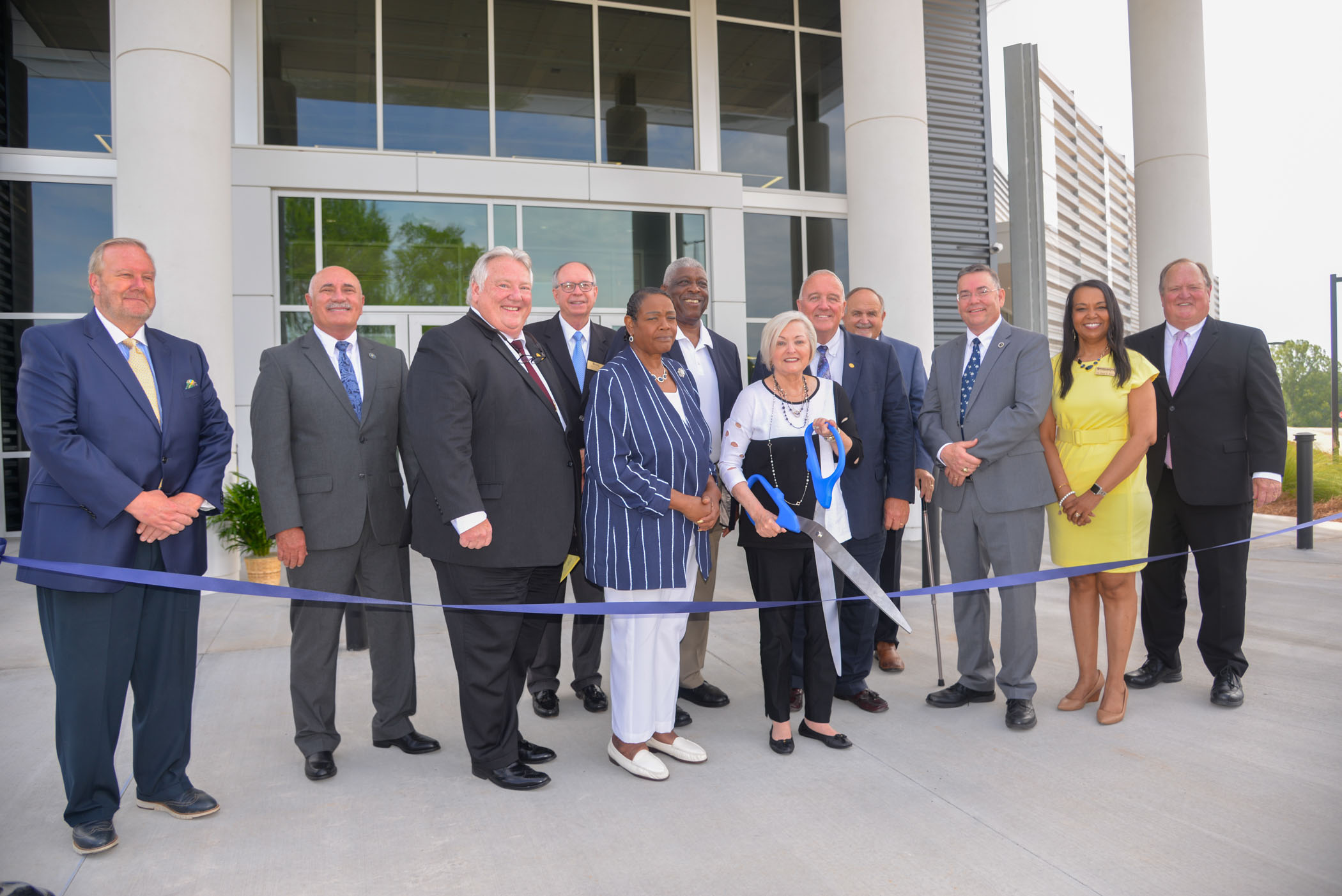 Sen. Garrett also expressed appreciation for Dr. Brooks' affable manner and authentic appreciation for the people he worked with.
In addressing Dr. Brooks directly from the podium, Sen. Garret said: "What I really love about you is that you always talk about your people. That is the most important thing."
Rep. McCravy noted that his father's last job was teaching at PTC and "This place helped put bread on my table." He went on to commend Dr. Brooks for his contributions and his vision. 

"Dr. Brooks had the vision to provide practical job training that empowers people to pursue their dreams," he told the crowd. "This is what he leaves us with. (gestures toward Dr. Brooks) We appreciate that more than you know. Thank you for all you have done." 

As he took the podium, Dr. Brooks was quick to redirect much of the credit, noting that the college's first president, the late Lex Walters, actually was the first to envision a building to focus on the most advanced industrial training programs. 

"At one time, we had nothing but a drawing on a piece of cardboard," he said. "Over the years, a lot of people have been involved in making it happen."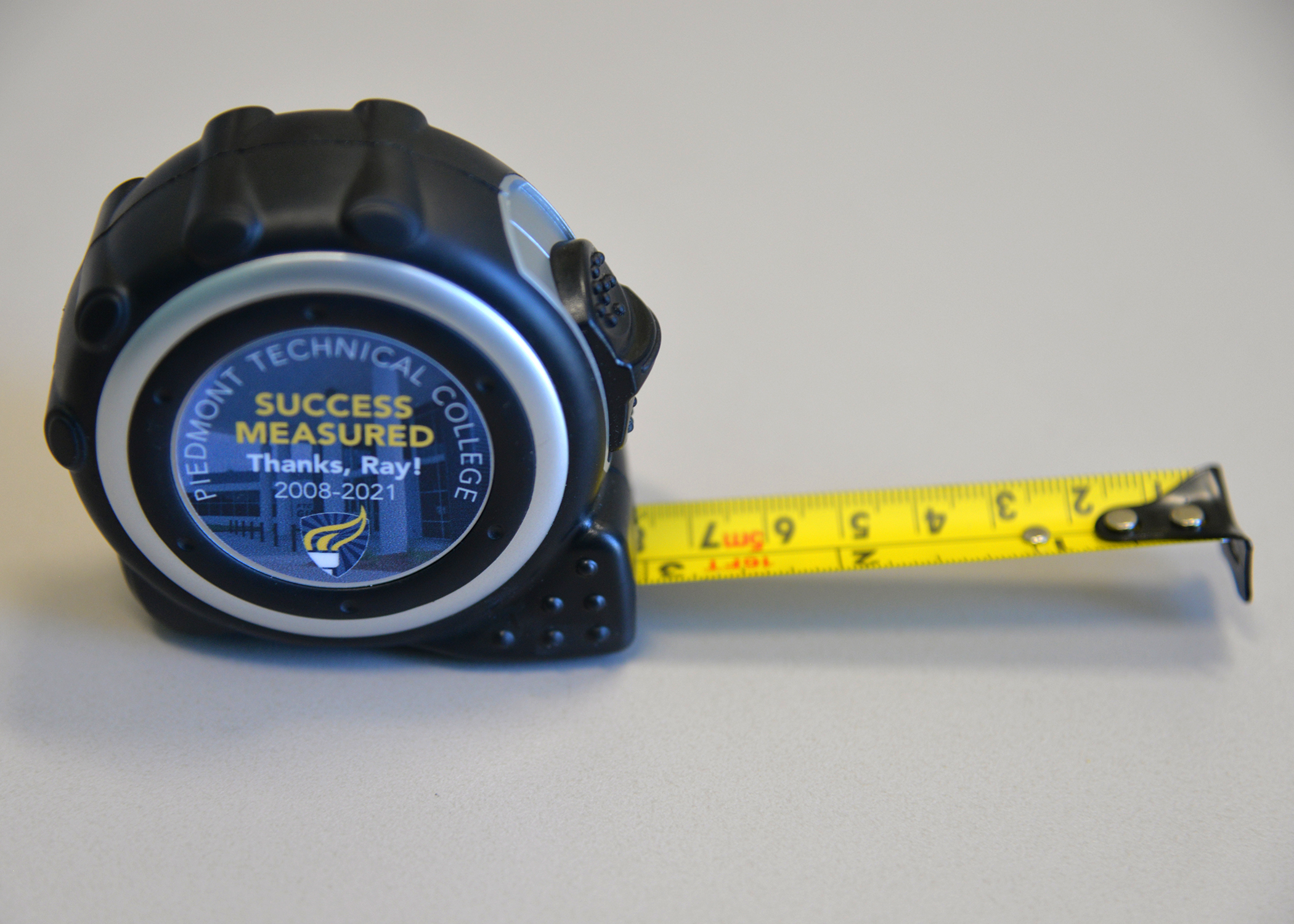 Throughout the morning, individuals shared stories about Dr. Brooks and the many colorful yarns and sayings he became known for as a charismatic public speaker. Longtime friend and PTC patron Jim Medford, a Greenwood Chamber Board member and owner of The Links at Stoney Point, recalled Dr. Brooks' consistent use of the proverbial "Turtle on a Fencepost" story that ends with, "He didn't get up there on his own." Medford commissioned local artist Karen Johnson to paint the turtle on a fencepost and presented it to Dr. Brooks as a retirement gift.
"This is truly an historic day that represents the culmination of a great vision and celebrates the career of its brilliant visionary," Dr. Rivers said. "This exceptional facility will be forever linked not only to the longtime advocacy of the late Sen. Billy O'Dell but also to Dr. L. Ray Brooks and his leadership at Piedmont Technical College."

Following the speakers' remarks and subsequent ribbon-cutting, guests were treated to a light brunch and tours of the O'Dell Center.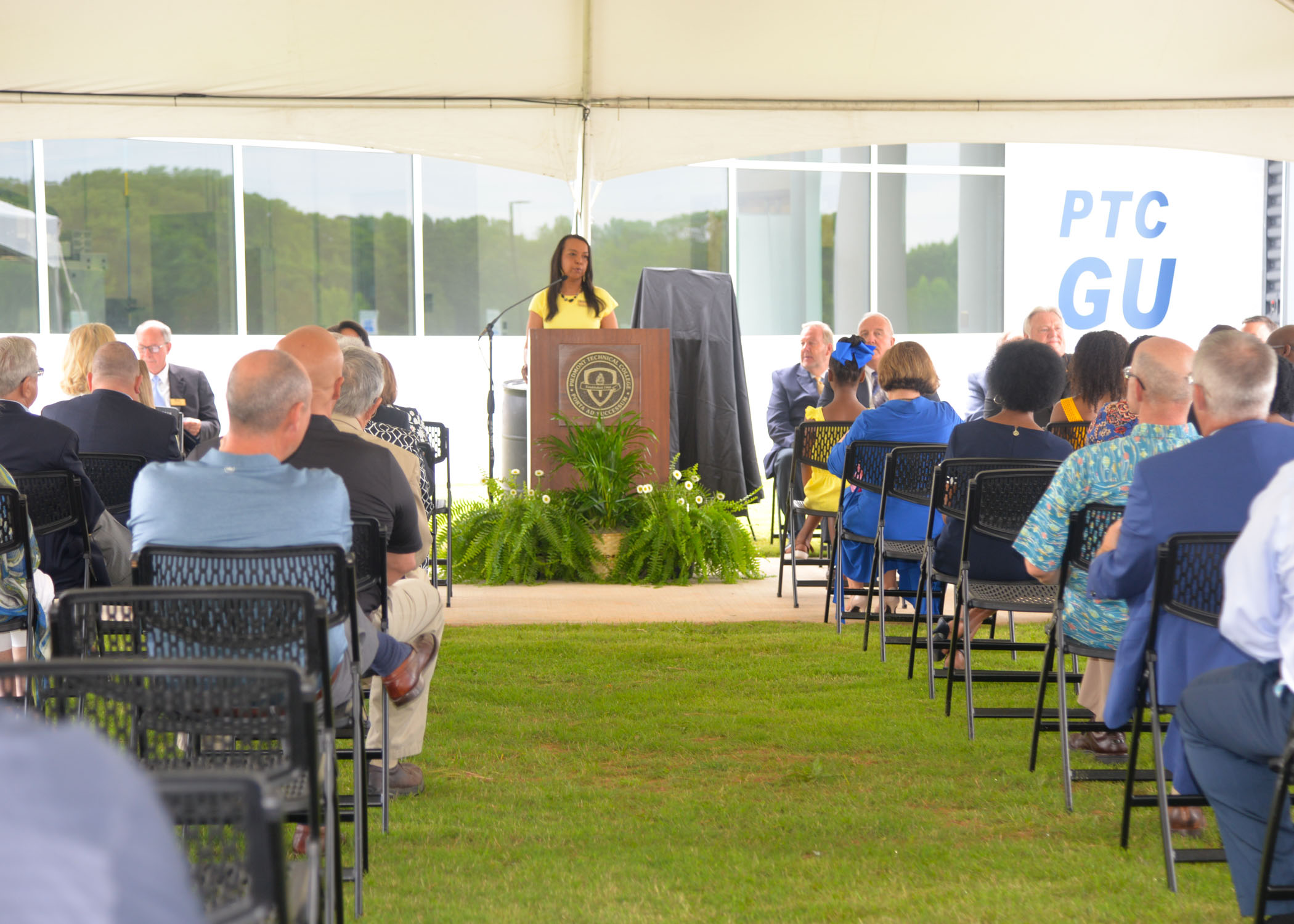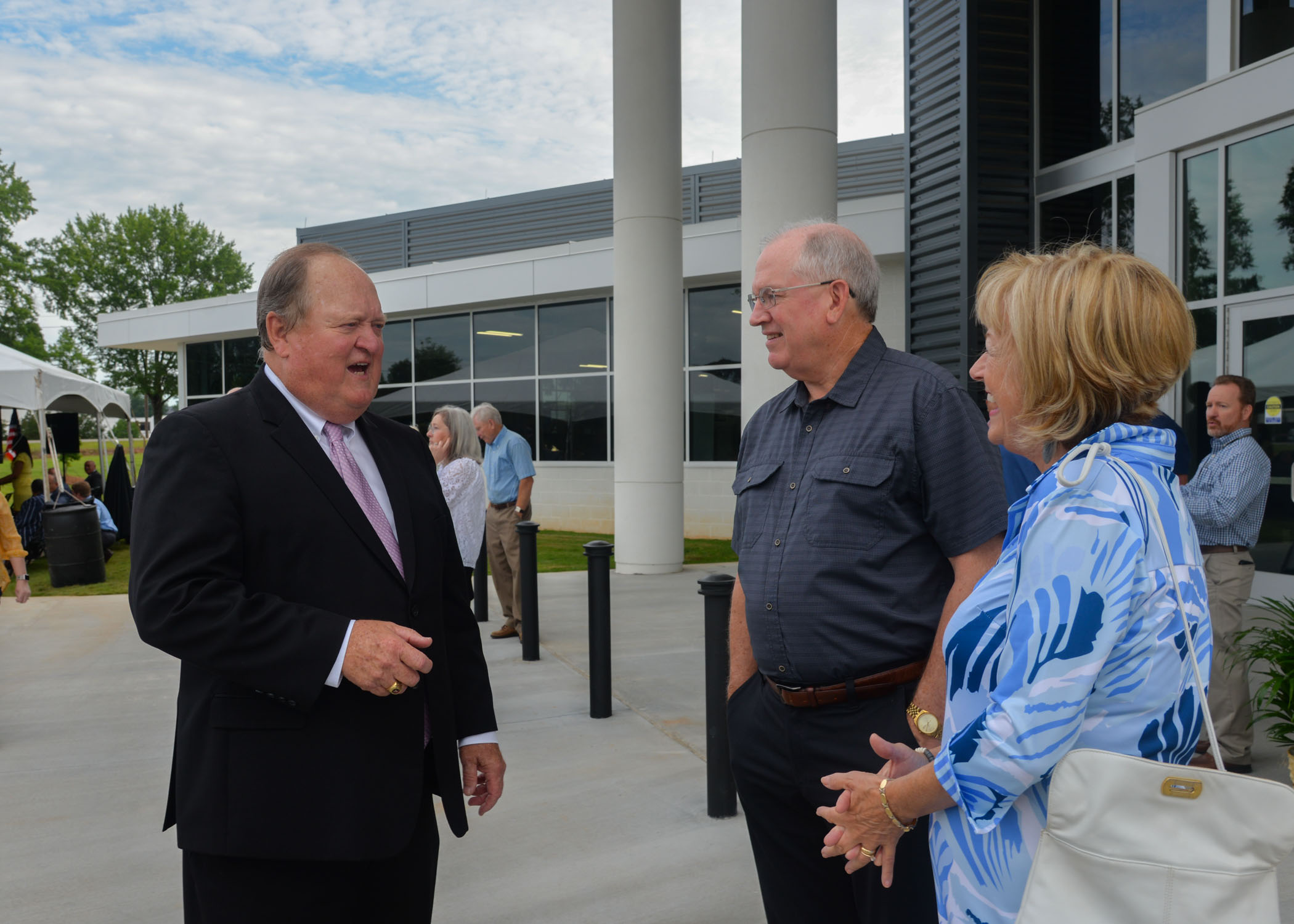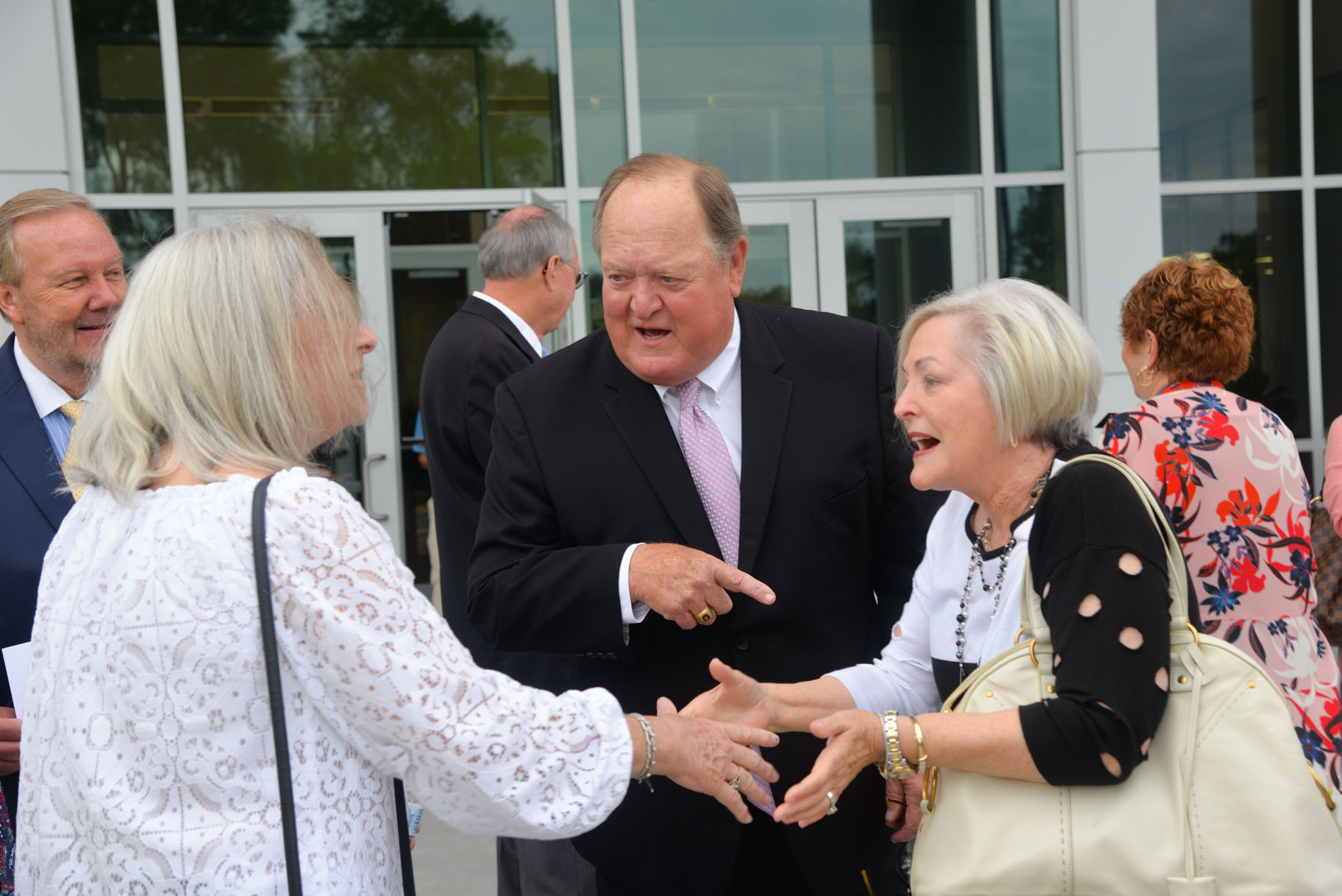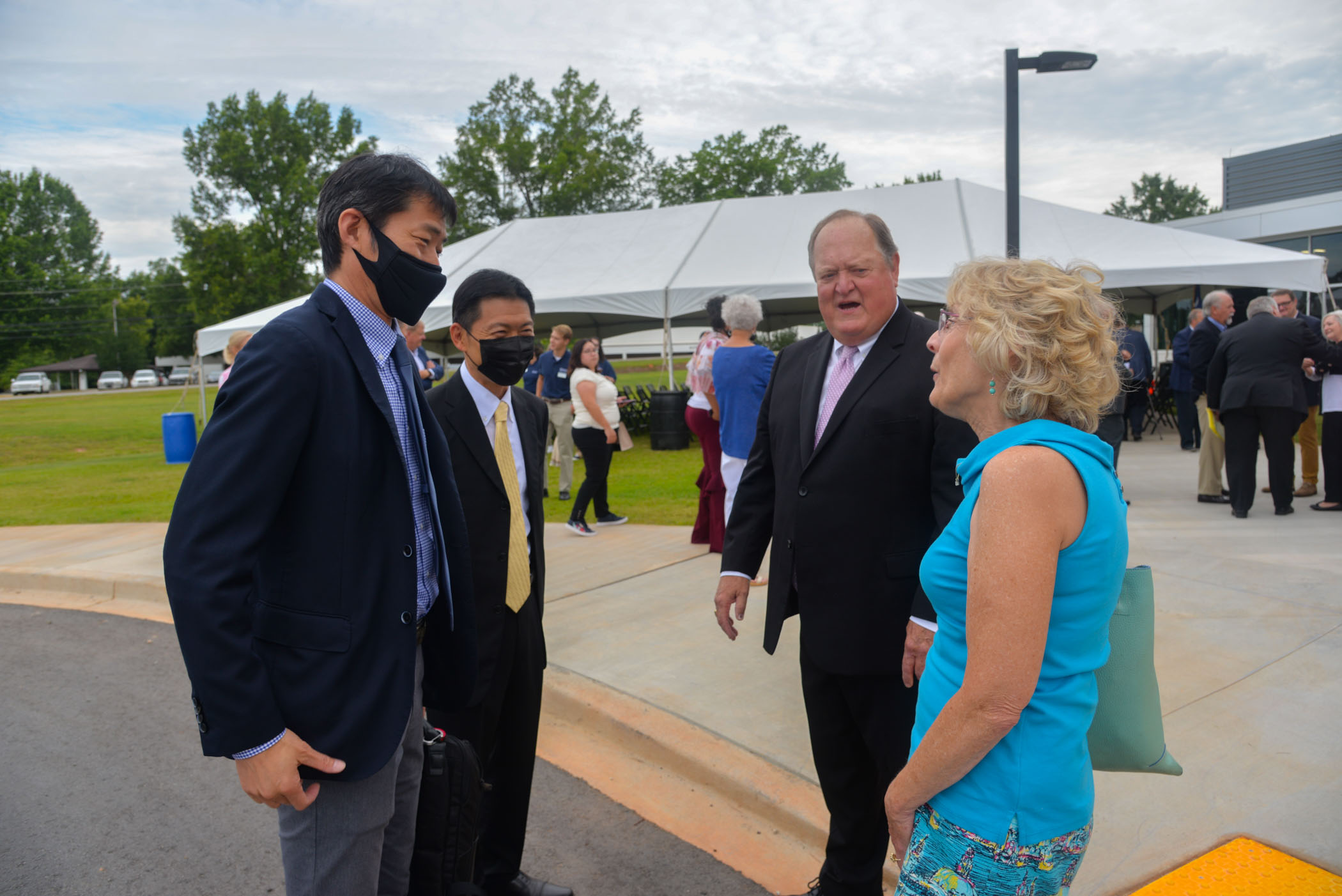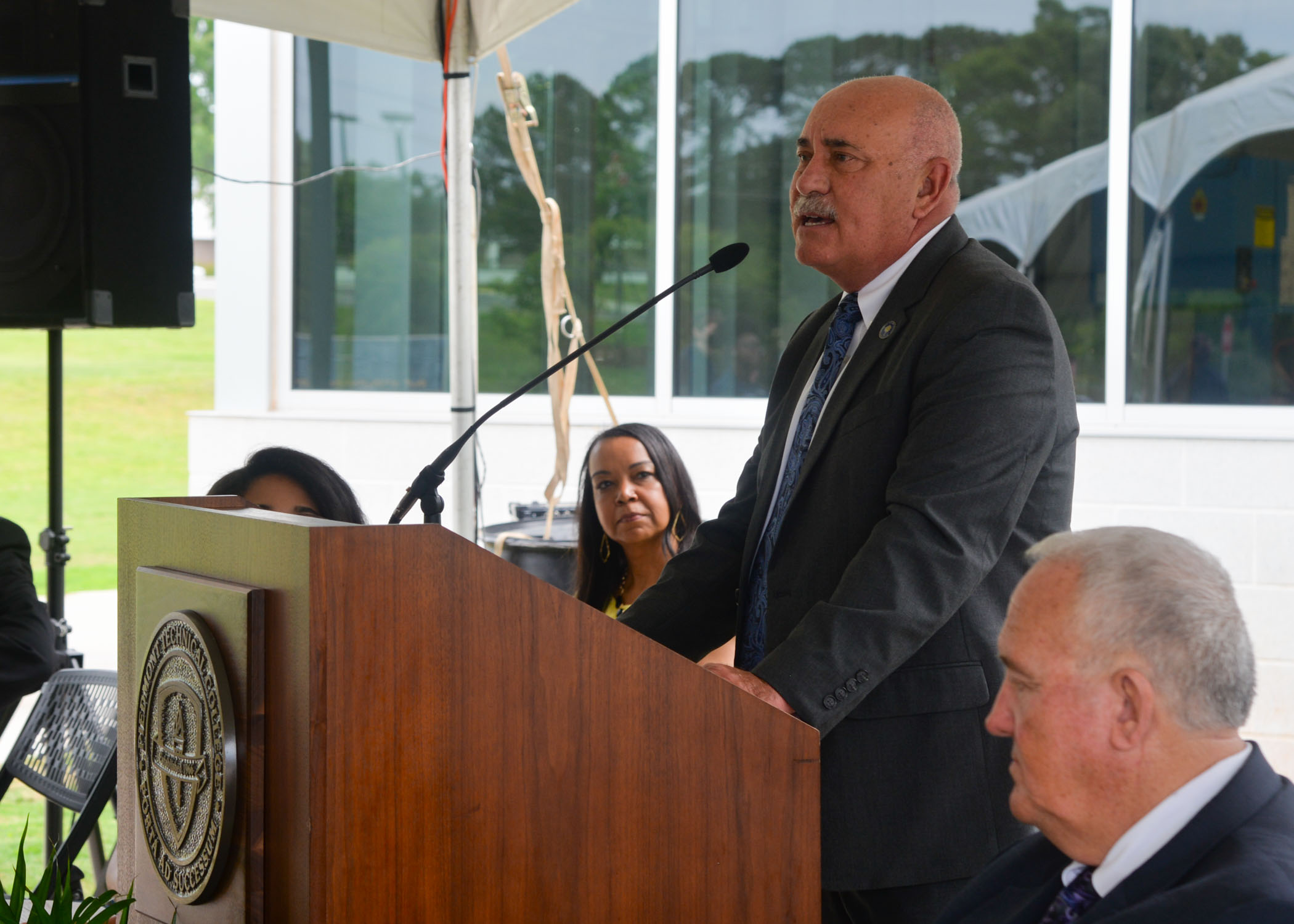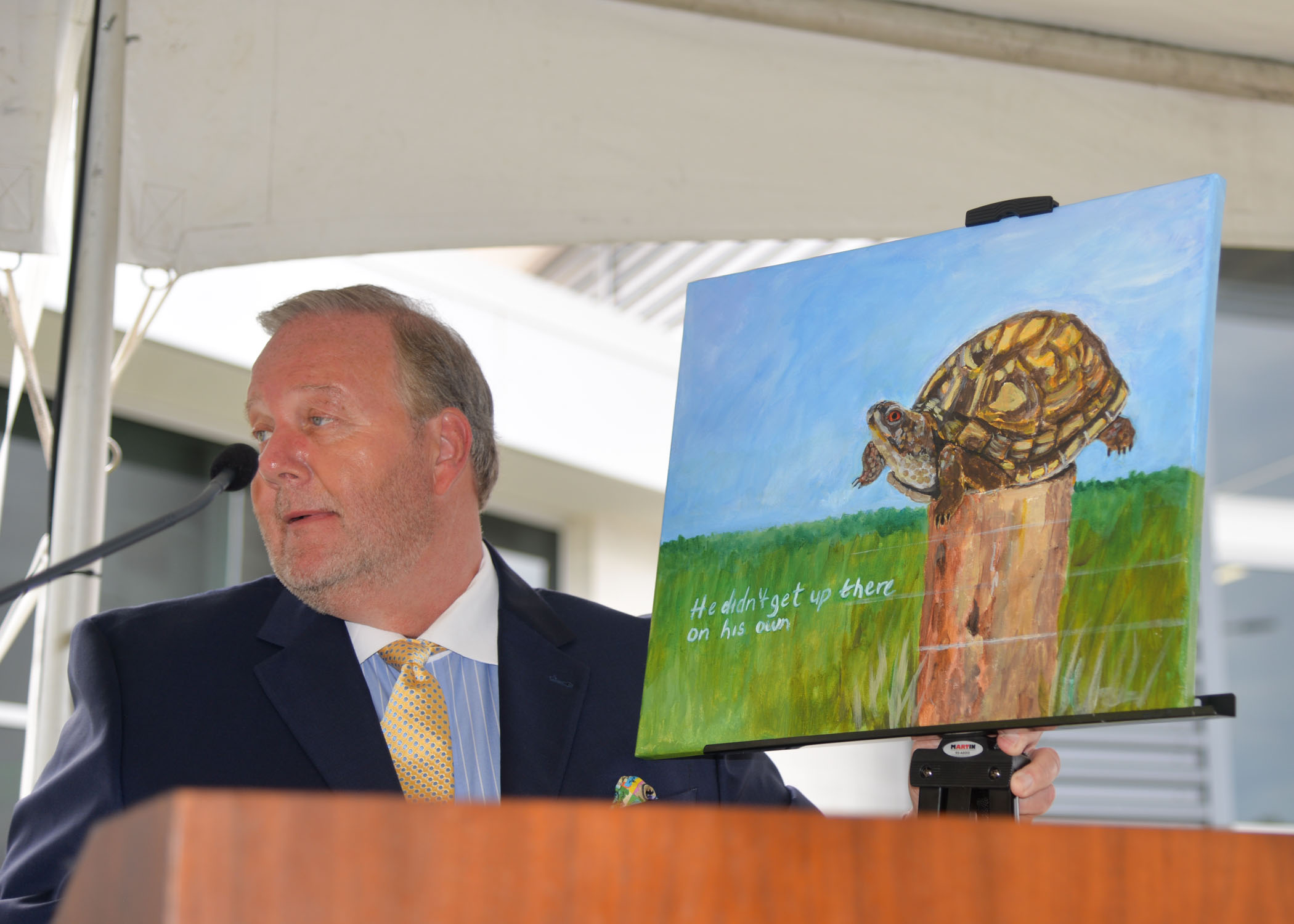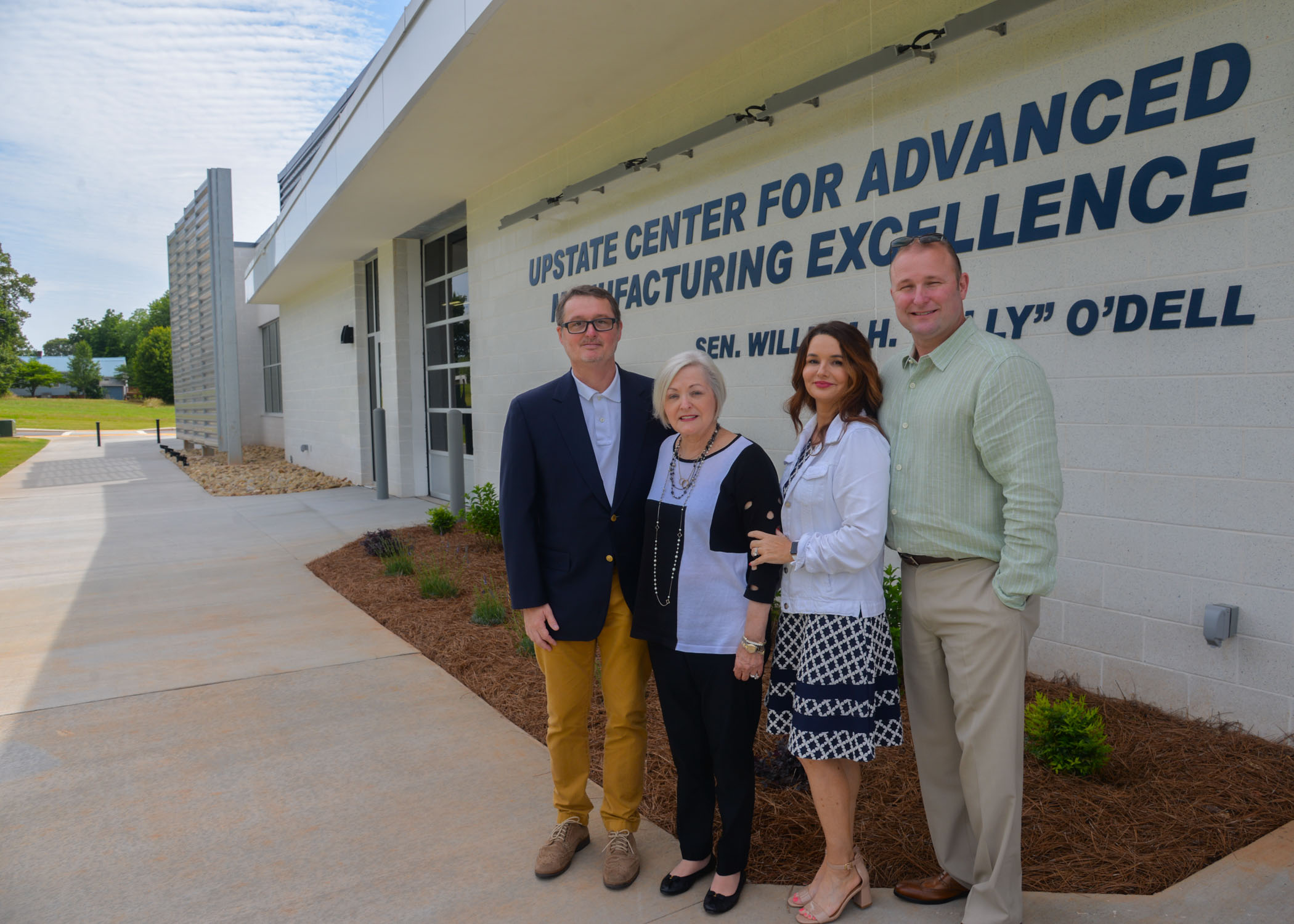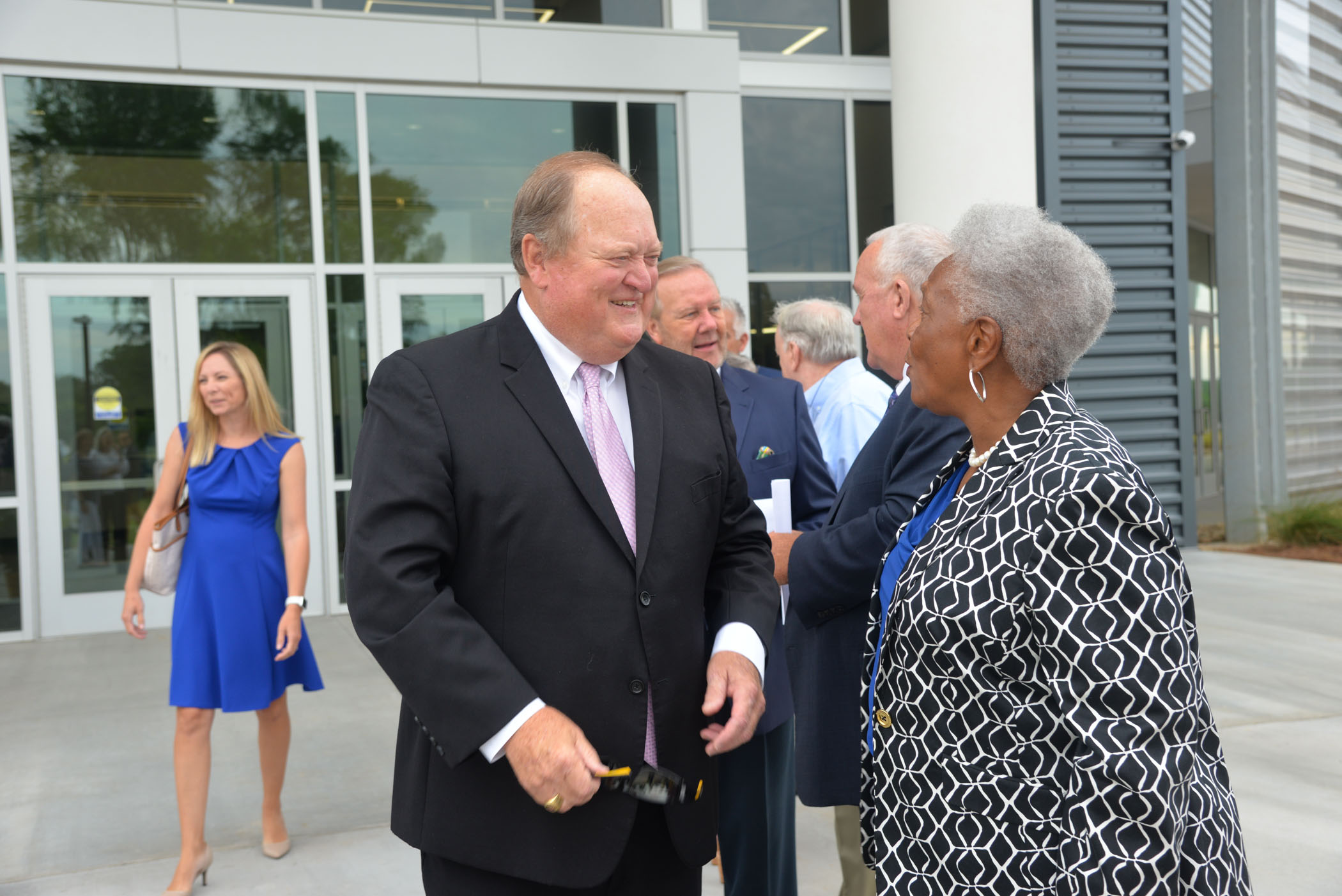 PHOTOS: 
•    Guests assembled under a tent outside the O'Dell Center to hear tributes from several esteemed speakers.
•    Dr. L. Ray Brooks (still measuring) and Dr. Hope E. Rivers
•    The Brooks souvenir measuring tape reads: "Success Measured:  Thanks, Ray!"
•    PTC President Dr. Hope E. Rivers addresses guests at the event.
•    As officials look on, Gail O'Dell prepares to cut the ribbon on the center named for her late husband, Sen. William H. "Billy" O'Dell.
•    Members of the O'Dell family stand outside the O'Dell Center.