Meet Piedmont Tech's New Police Chief
Piedmont Technical College's youthful new director of campus police and security may have just graduated with honors from PTC last spring, but Jeff Crisp is anything but a rookie.
The seasoned public safety professional started early ― at age 16 ― as a volunteer firefighter in his hometown of Ninety Six. From there he went to the City of Greenwood and Greenwood Police Department, where he served in a number of roles over some 17 years, including commander of the Greenwood County SWAT Team. His last promotion with the department made him Major of Investigations. Even with many years of exemplary service, he still wanted to earn a college degree.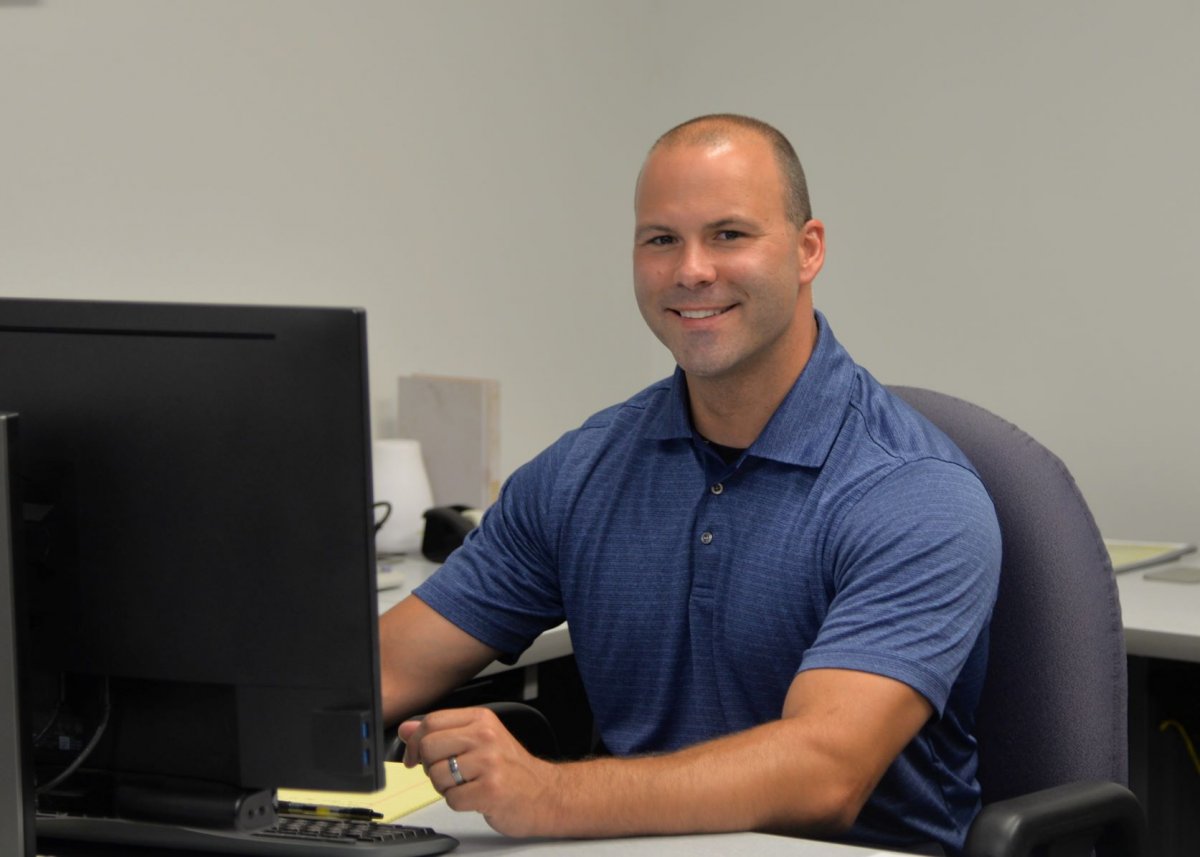 "I encourage every graduate to go after your dreams, no matter how distant they may seem," he told his fellow graduates in his spring 2019 commencement address. "There is no substitute for hard work. Never give up."
Crisp explained how he once believed his chances of going to college were over. So much time had passed, and he now had a family to support. How could he juggle so many responsibilities ― husband, father, full-time police officer, full-time student, volunteer firefighter? How could he afford it? Thanks to scholarship and tuition assistance programs, he found a way and enrolled in college. At age 35.
PTC faculty and staff took notice of the talented (still) young man, who received his associate in applied science, majoring in criminal justice. When the campus police director's position opened up at PTC late last year, at the very least, they had to let Crisp know about the opportunity at his alma mater.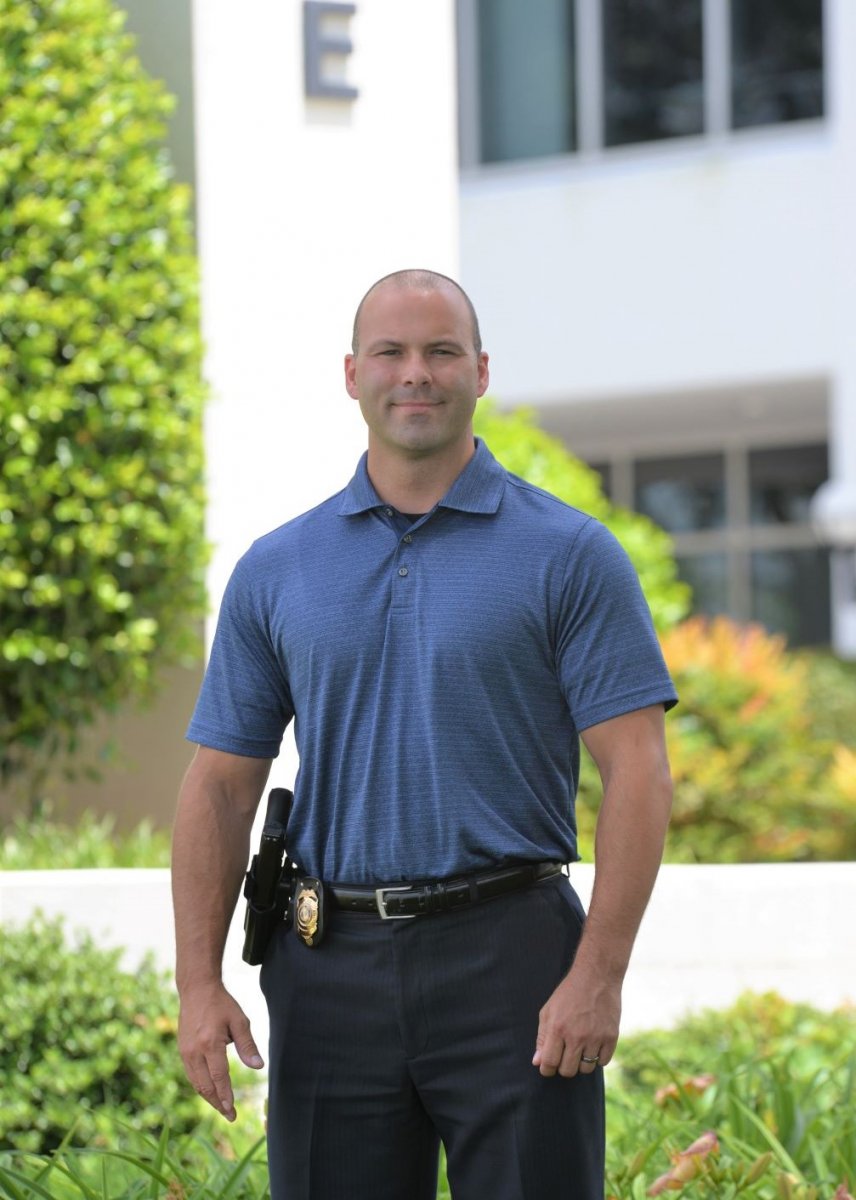 "I was not actively looking for other employment at the time. I truly loved my job as Major of Investigations," he said. "They sent me information about the position, so I entertained the idea of it." After doing some research, and reflecting on his own positive experience at PTC, Crisp decided to apply. "I am always open to change, and I knew PTC would be a complete change of pace. But it was still a tough decision. I had been working with the same 'family' at City of Greenwood for 17 years. But during my second interview with the PTC hiring panel, I knew this was going to be a great place to work with great people."
Crisp began his new position in April, when PTC campuses were largely deserted because of COVID-19 stay-at-home orders. "It was a slow, quiet start with no students or staff on campus," he recalled. "My first challenge was to fully understand the daily operations of the campuses without staff being on site. But I knew that would all come in time."
As he becomes oriented to the new job, Crisp is developing some long-term goals, among them securing state accreditation for the campus police department. This involves having a third party audit the department to assess adherence to sound procedures and policies. "It keeps your department in check and lets people know that you are doing the right things," he explained.
"I'd also like to grow the police department and be able to provide more sworn officer coverage for our remote campuses," he said. "And I would like to provide a community-oriented service to the college. … We must always remember that we are public servants and strive to help those in need to the best of our abilities. We often find ourselves doing tasks that are not law enforcement related, but this is part of the job. A good, well-rounded officer is always willing to serve others without complaint or criticism."
Crisp envisions an operational style at PTC similar to community policing, which is grounded in making connections, establishing trust and fostering relationships with people and civic organizations at the grassroots level.
"I love community policing," he said. "I think that it helps get in front of anything before it happens."
Crisp, now 38, lives in Ninety Six with his wife, April, and their two boys, Brantley, 9, and Landon, 3. He and his family enjoy spending time outdoors, fishing, camping and hanging out at the lake.
Life on campus is good so far.
"I have been welcomed by everyone," Crisp said. "That makes a huge difference. … My office door is always open, and I am available any time someone would like to speak with me. If it is important to you, it is important to me."
PHOTO:  PTC Director of Campus Police and Security Jeff Crisp