Modern Apprenticeship: The Numbers Don't Lie
Noel Johnson is careful about numbers and budgeting. The conscientious 20-year-old is on track this fall to complete her associate degree in business administration, with a concentration in accounting. College is not an easy or inexpensive proposition, but Johnson has been smart about tuition and career planning.
"I am trying to pay for a lot of my stuff so my parents don't have to," Johnson said. "I pay my cell phone bill and for my gas. … My parents have taught me to be independent over the years."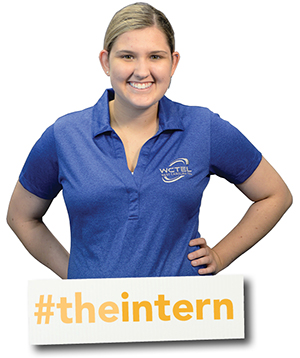 Attending Piedmont Technical College (PTC) has been a strategic move for the expense-conscious young woman. The college has the lowest tuition in the region and boldly confers upon graduates its Job-Ready Guarantee, vouching for the quality of its training and education programs. In addition, thanks to grants and financial aid, seven out of 10 PTC students actually attend tuition-free.
While at PTC, Johnson is holding down a part-time work-study job in her hometown of Greenwood as well as serving in a part-time paid internship role at WCTEL in Abbeville. A paid internship is similar to an apprenticeship; both provide on-the-job training. However, apprenticeships generally are less plentiful, last longer than basic internships, are linked to corresponding college coursework, and usually conclude with full-time employment.
PTC Business Instructor Suzy Murray wholeheartedly recommended Johnson for the WCTEL internship.
"Noel is just one of those students who is so far ahead in class work and persistence and work ethic," she said. "It was a no-brainer to recommend her when WCTEL said they were looking for somebody for an internship."
Human Resources Manager Marie Titus supervises Johnson at WCTEL. In Johnson's case, Titus sees the outgoing intern as a strong candidate for a full-time offer down the road. Titus understands the value of a dollar as well as the long-term return on investment internship and apprenticeship programs represent.
According to the U.S. Department of Labor (DOL), employers on average receive $1.47 for every dollar they invest in apprenticeship programs. But the dividends far transcend hard currency. While paid, apprentices generally work for less than full pay, saving the employer some cost initially. In the process, apprentices become immersed in the company's culture and invested in its mission, which builds loyalty. With the extra help on hand, existing staff often experience higher morale and become more motivated.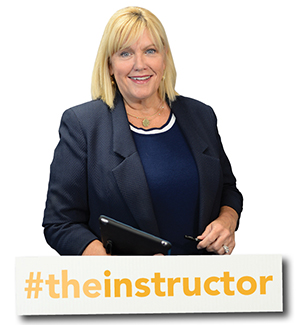 "We're currently working with four Piedmont Tech students. It is a great opportunity to mentor these young folks. It is good for our community, and it's a win for us if we are able to keep them," Titus said. "It's not the intent when we do this to be able to hire. The intent is to give them the experiences." However it is definitely a two-way street insofar as benefits realized. And apprenticeships also help foster economic and workforce development in areas where they prosper.
"We truly value our partnership with Piedmont Tech. Over the past two years, we have worked very closely with the staff at Piedmont Tech and filled more than a dozen positions," said Jeff Wilson, CEO of WCTEL. "We are happy to invest in youth and help build up our workforce. What is good for our community is good for WCTEL. While the classroom provides concepts and skills, we can provide these interns the real-world applications. In addition, they come in and provide a fresh perspective from the outside looking in. It's also good for our employees to have opportunities to mentor. We feel it's a win-win for everybody."
PTC currently partners with 38 companies on apprenticeships and continues to work toward forging new ones all the time. According to the DOL, 91 percent of apprentices end up working in their field of study. That kind of success rate is one reason why the college values such programs and works with Apprenticeship Carolina™, a division of the SC Technical College System, to establish them. Apprenticeship Carolina™ works to ensure that employers in the state have access to the information and technical assistance they need to create registered apprenticeship programs. The organization supports a running total of 32,089 apprentices in 1,023 registered programs across South Carolina.
Johnson's time with WCTEL, literally, has been life-changing. Before coming to WCTEL, she was certain she wanted a career strictly in accounting. Now she is considering several business-related options.
"Actually, because of this internship, I have decided to go into human resources. I want to get my APHR (Associate Professional in Human Resources) certification and later pursue a bachelor's degree," Johnson said. "Miss Marie (Titus) is amazing. She takes the time to explain to me not just how but why something is being done."
Titus has been extremely pleased with Johnson's performance and attention to detail. "I am thrilled that Noel is working with us now," she said. "She is a quick learner. I don't need to tell her anything twice. She takes notes. She takes initiative. I am a one-woman department, and she has been able to help me do so much."
Johnson's bright presence has not gone unnoticed by those in executive leadership, either.
"Noel is absolutely delightful to work with," Wilson said. "She has been very efficient, professional, a quick study, and accountable."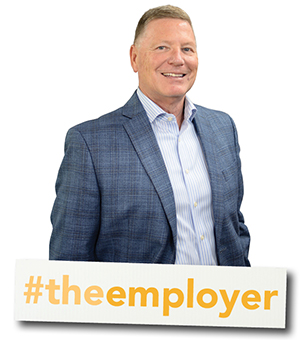 During her brief stint in human resources at WCTEL, Johnson already has learned a variety of new skills.
"When I first started, I helped launch an online employee portal," Johnson explained. "We have gone paperless with onboarding. I've also helped prepare for monthly board meetings and helped make travel arrangements for various team members as requested. … My most memorable experience has been getting to sit in on employment interviews. I've learned what to listen for. It has been a really good experience."
Businesses nationwide are seeing great results with modern apprenticeships. The Washington DC-based research organization Urban Institute reports that 97 percent of employers/sponsors would recommend apprenticeship as a training model. Apprentices also like the results; nine out of 10 are employed immediately upon finishing their training and at higher salaries than entry-level workers from outside the company.
PTC's Murray said that one challenge to recruiting apprentices is finding candidates who have time to do it.
"The issue is that most of our students are already working," she said. "They are getting their degrees to advance from where they are or to change career fields. With us, it's a case of finding enough students to meet employer demands. … And we have had tons of positive feedback from participating employers."
Who Should We Tag Next?
There are many stories like the one shared about WCTEL and Noel above. While we hear about a lot of them, we are always looking for more ways to tell student and partner stories. Who should we tag next?