O'Dell Center Promises Cutting-Edge Resources, Futuristic 'Wow' Factor
In the most simplified of descriptions — coming in at 45,000-square-feet — the William H. "Billy" O'Dell Center for Manufacturing Excellence (the Center) at Piedmont Technical College (PTC) will be a colossal, high-tech work simulator. That's because students attending classes there will be prepared to step seamlessly from the classroom floor to the advanced manufacturing factory floor.
A team of PTC educators from the Machine Tool Technology, Mechatronics and Welding programs, which will be housed at the new facility, extensively vetted area manufacturing operations and industry experts to ensure that the Center is outfitted with the same modern equipment manufacturers are using right now so students are acquainted with the equipment before they clock in for their first shift.
"We are really invested in this building to make it up to date and top of the line," said Dr. Hadi Hamid, dean of engineering and industrial technology at PTC. "It will be a place where students can go in and say 'Wow!'"
Strategic Partnerships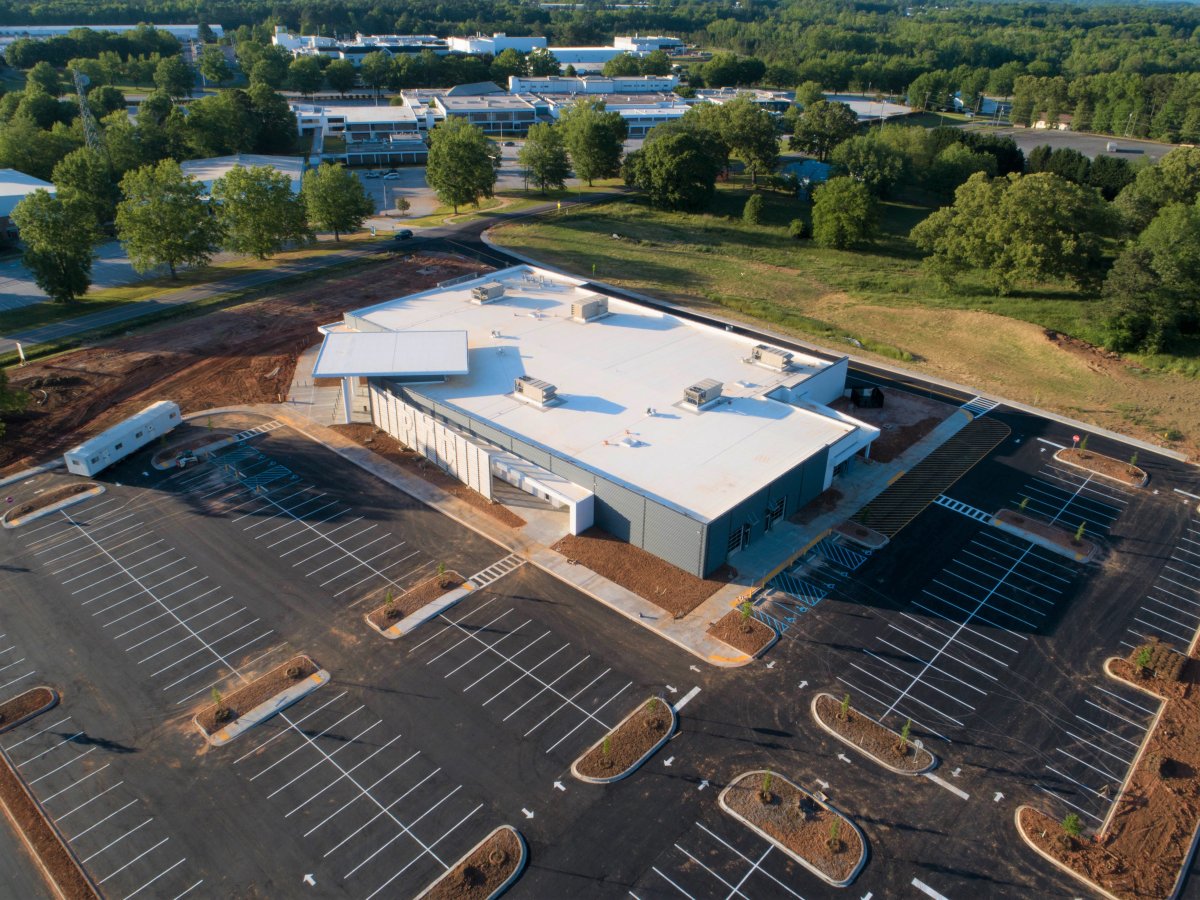 As with so many other successes at PTC, strategic partnerships played a key role in outfitting the Center. One is with Mitutoyo manufacturer and its U.S. distributor Master Gage and Tool Company.
The partnership guarantees education and training for all PTC instructors over the lifetime of the equipment, as well as free technical support and discounts on metrology products and services.
PTC Machine Tool Technology Program Director Phillip Calhoun said that regional Mitutoyo representative Daniel Michael and local distributor Master Gage & Tool Company's Russ Fowler were instrumental in helping him select new inspection equipment for the Center. "Those guys were great," Calhoun said. "They knocked it out of the park."
With heightening emphases on quality and cost-containment in manufacturing, the imperative to install in-process inspection capability is especially important.
"The machine we are getting actually collects inspection data and keeps up with it all within the system," Calhoun said. "Inspection equipment is linked to the CNC machine and makes adjustments on the fly based on parameters set up by the operator. It's not skewed by subjective human judgment and removes the risk for human error."
"Mitutoyo is like the Nike of gauges," Fowler said. "This is the best way to reach those who are wanting to learn and get into the workforce. They can start off on the right foot with the right types of tools to do the job. It's good to see that Piedmont Tech is on the cutting-edge with the equipment they have acquired."
According to Dr. Hamid, the college's Mechatronics Program will occupy about one-third of the high-tech complex, featuring classrooms and workshops, including a robotics lab with brand-new ABB robots and automated systems.
"We'll also have a motor controls and automation lab with trainers and modular setups, an electronics lab for foundational and advanced electronics trainings, and a mechanical lab equipped with Festo mechanical trainers, hydraulic and pneumatic trainers and hands-on practice spaces," he said. "Students will be able to receive all the training required for the associate degree at this center. … We will continue to offer stackable certificates as workforce needs warrant."
A Real Showplace
Dr. Hamid noted that among the most impressive sights in the new facility may be the substantial lobby itself. "There will be a big screen displaying what is going on in the machine tool shop and other labs. Visitors can walk in and see on the screen what is going on throughout the building. … It will be futuristic looking, and the new technology will support engineering and industrial education for years beyond today."
For machine tool technology students like Dylan Davenport, the prospect of working in the new Center is appealing. Having spent his first semester in the college's older space, he said he looks forward to learning and using the new equipment. He feels certain he made the right choice of major and is confident that his training at PTC is providing the right skills on the right equipment to secure a full-time position in the field.
"Once I got in the program, the instructors were great and made sure I understood all the material," Davenport said. "My dad used to race, and we worked on cars a good bit. … I like to tinker and see how things work together," and machine tool is a great career to do that.
While other colleges also may feature the latest equipment, what sets PTC apart, according to Calhoun, is its instructors.
"Our instructors still work in the industry. Two of our adjuncts work in the industry every day," he said. "Our students like that they have instructors who work in the field and can show them things that didn't come out of a textbook."
Calhoun said he is excited to move students into a fresh, new environment that closely simulates the actual workplace setting.
"Moving into the O'Dell Center is actually going to change the way we do our program," he said. "We will be able to tie it all together — the planning, the CNC and the inspection part. In the industry now, they are all tied together."
PTC's Welding Program will have 45 welding booths and five grinding booths in the Center. Dr. Hamid noted that the all-new welding lab will be split up between morning and afternoon sessions to increase capacity.
"Our welding machines are the latest and best that are available now. We also will have several new pieces of equipment that we have never had before," said Jim Ladd, director of the PTC Welding Program. "One example is the installation of a plasma cutting table. Our students will be able to operate most any equipment they will see on the job site. They will know what a plasma table is. It's something they'll likely see in a fabrication shop, but they still will do most of their cutting by hand. However, experience with the plasma table will be another tool in their skill set."
Portrait in Generosity
Situated on land generously donated by the family of Edward and Elizabeth Moss, the $14.8 million O'Dell Center is located on South Emerald Road and will house spacious state-of-the-art classrooms and laboratories, as well as flexible space to serve emerging workforce development needs.
Master Gage & Tool's Fowler noted that his company doesn't just supply specialized equipment to colleges like PTC. It also supplies many manufacturing employers in the region, and they understand the caliber of PTC graduates. He likened PTC's programs to Officer's Candidate School.
"Graduates will be respected and looked to as a resource," he said. "It will be a great benefit for them to go to a school like Piedmont Tech."
For more information about PTC's Machine Tool Technology, Mechatronics and Welding programs, visit www.ptc.edu.
PHOTOS: Recent Aerial View of O'Dell Center Construction Site