Planets Align for PTC Graduate's Small Automotive Business
Every once in a while, you might find Jason Cooley gazing at the stars from his auto repair and custom suspension business in Cross Hill. The business day ends at 6 p.m., but that's often when the big projects receive uninterrupted attention. The hours he puts in are his prerogative.
"I have actually stayed here all night long and watched the sun come up over the cow pasture the next morning," Cooley said. "If a customer needs it done in a day, even if it's a two-day job, I will get it done."
Cooley is a 2015 automotive technology program graduate of Piedmont Tech.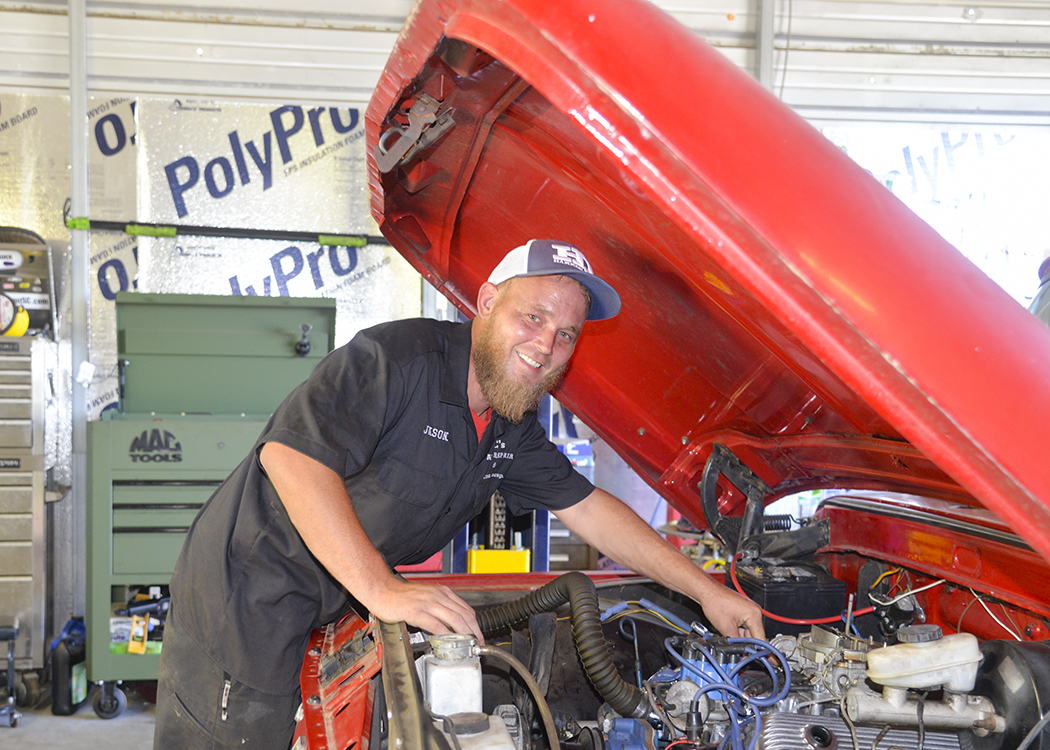 Piedmont Technical College (PTC) Automotive Technology Instructor Bill King remembers Cooley well. "He was a second-year student when I started at PTC. Jason was a very enthusiastic student. He was not scared to get his hands dirty," King said. "He was very attentive with his studies. I could see his motivation."
About three weeks before graduation, Cooley learned of a job opportunity with a Chrysler dealership in Greenville. He applied, was hired and worked there for about a year after receiving his degree. But destiny was quietly calling. It began when Cooley's father told him about an available property on three acres of land in Cross Hill and suggested he forge out on his own.
"My dad kept pushing me to do it," Cooley recalled. "I was scared, just like everyone." It was hard to walk away from a steady, substantial paycheck and take on the risk of owning his own business.
Cooley took the plunge in 2016 ― opening JC's Auto Repair and Custom Suspension ― and hasn't looked back.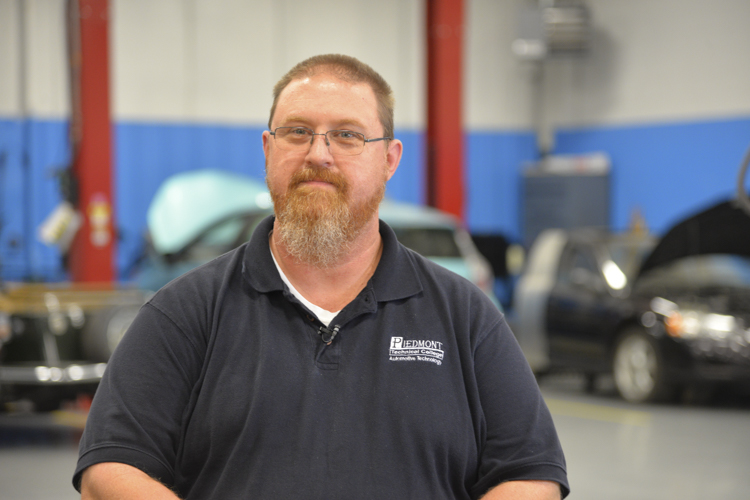 "We built out the shop, poured the concrete. It was so empty at first, but within six months, we ran out of room for everything," he said. Now that he owns his own shop, Cooley realizes that PTC Automotive Technology Program Director Gerald Sartin actually did know a thing or two. "Before I went to Piedmont Tech, I thought I knew everything about cars. I really did. Once I got in the program, I realized I didn't know half of what I needed to know. … Gerald knew what he was talking about. The (PTC) program was really hands on. … Now I know."
It wasn't all smooth sailing. The first year or so was a challenge, just as it is for any new business venture. Cooley endured a great deal of stress operating solo.
"For the first year and a half, I was all by myself. I was doing three to four (suspension) lift kits a week by myself. I had to close up the business whenever I had to pick up a part or take vehicles out on the road. There was no one to mind the store. … After a year and a half, I hired someone." That someone is Shaun Pierce, who also attended PTC. So now Cooley not only is a business owner but an employer as well. Someday, when his business expands further, Cooley says he likely will turn to PTC for recruits because he knows the program's quality firsthand.
"Gerald tried to make the auto shop as much like a real business as possible," he recalled. "You had to watch what you did and what you said. Wear your safety goggles. Don't leave any greasy handprints. It had a real workplace feel. That's important."
Smart decisions also go a long way, and Cooley took advantage of a great offer to grow his business.
"I did so many lift kits, eventually my supplier made me an authorized dealer of their lift kits," he said. "That was a big boost for my business." Subsequently, Cooley is always on the lookout for similar opportunities, from lift kits to tires.
Cooley said he couldn't have come this far without support and advice from his wife, Holly, who owns a successful hair salon in Greenwood.
"Owning a business is great," he said. "I feel successful."
PHOTO CUTLINES
Jason Cooley in the shop.
PTC Automotive Technology Department Head Gerald Sartin
Jason with Molly the Shop Dog