PTC Alum's College Transfer Strategies Include Careful Pacing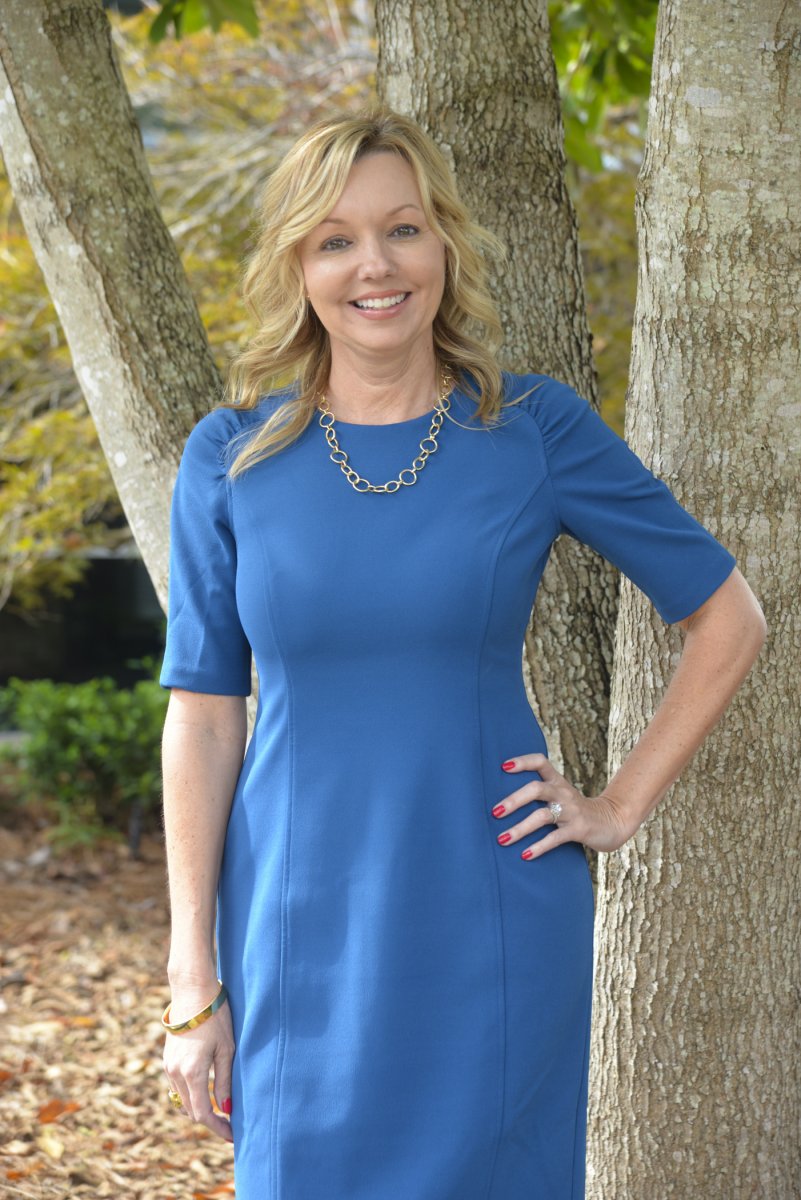 It's been said that a journey of a thousand miles begins with a single step. Piedmont Technical College (PTC) alumna Amy Gutzmer is well-acquainted with that perspective. The new director of marketing and communications for online and graduate programs at Anderson University has taken a number of calculated steps toward success. After earning an associate in business at PTC back in the 1990s, she transferred to Lander University to work on her bachelor's degree. Gutzmer relocated with her family to Georgia and transferred again to Kennesaw State University, where she ultimately earned a bachelor of science in psychology.
PTC was Gutzmer's first college experience, and she's currently working on another first by training for her first marathon. It takes an estimated 60,000-plus steps to complete a marathon, and Gutzmer is taking marathon training much like she did her education ― one stride at a time.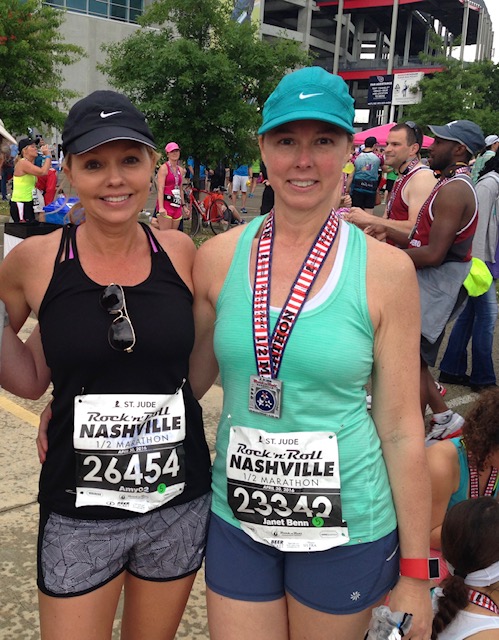 "I started running in my 30s. It became an outlet for my energy," the Greenwood native said. "It became a way for me to decompress after work. It calms my mind."
Gutzmer's career path has involved careful pacing and strategically seized opportunities. After earning her bachelor's degree, Gutzmer took a position as business manager with Boyken International, a construction development consulting firm in Atlanta. After three years, she decided to scratch her entrepreneurial itch and co-founded Ecologic International LLC, a Mexico-based start-up recycling manufacturing and consumer products company. As Ecologic's managing partner, Gutzmer developed long-range operating and business plans for the enterprise.
"It ended up being the best move," she said. "The company worked with a manufacturing facility in Mexico. They took plastic bottles, cleaned them, broke them down, and recycled them into a polyester fiber for upholstery and apparel." Ecologic's clients used the recycled raw material to make environmentally friendly products.
After the manufacturing facility was sold to owners with a markedly different vision, Gutzmer and her partners sold their interest in the company. From there, she accepted an offer to serve as east region marketing specialist at Microsoft and, a couple of years later, became marketing/online program manager at The Brevet Group, a prestigious business-to-business sales consulting firm. Each successive step along the way eventually brought Gutzmer home to the Upstate. She accepted her position at Anderson University this spring.
"With my children out of the house and my parents starting to age, the move made sense," she said. "We have been thinking about moving back to the Upstate area because we wanted to spend more time with family."
Gutzmer and her husband, Mark, have three grown children, daughter Sidnee, who is a business analyst in Colorado, daughter Jaycee, who works in marketing in New York, and son Colin, who is a sophomore at Notre Dame.
Jaycee followed in her mother's footsteps when choosing her college route.
"I have done very well with a two-year degree," Gutzmer said. "Even though there are decades between my experience and my daughter's, she did well in school. She wanted to go to a smaller school to start with. She ended up going to a community school, Gainesville State College near Athens. She later transferred to Georgia State University, where she earned her bachelor's in marketing. That child now works for a cybersecurity firm in New York City."
Gutzmer is understandably proud of her children and truly believes that technical or community colleges offer a strong start. They did for her and her daughter, and she feels it is important that people know they have more options than ever, including online courses.
"To me, you bloom where you are planted," she said. "There is no right pathway to get a degree. Jaycee chose community college to begin with, and now she is traveling the world with her career!"
Though it was long ago, Gutzmer has fond memories of her time at Piedmont Tech. The quality of the teachers left a lasting impact.
"I can think of a couple of professors who piqued my interest in topics and in learning that I had never really thought about. They opened my mind a lot about what I wanted to do," she said.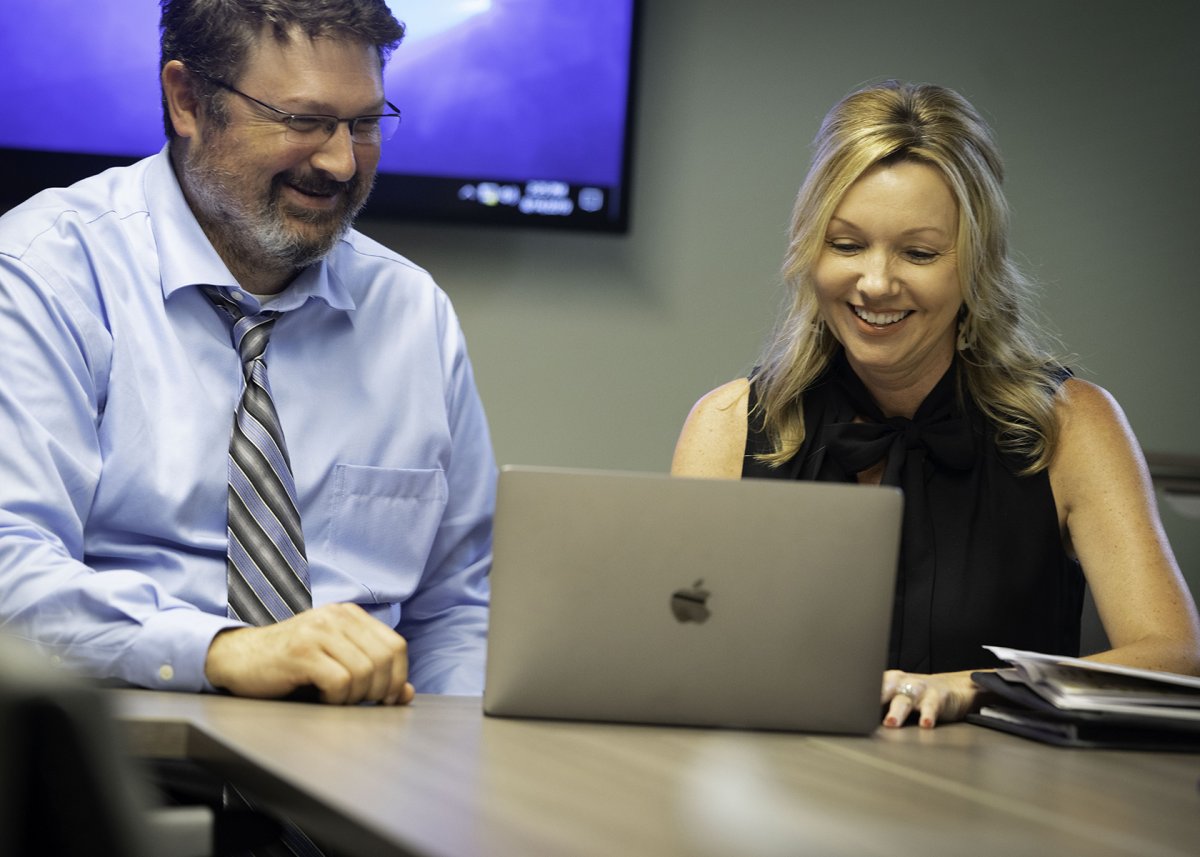 Gutzmer is excited about her new position at Anderson University.
"I like to work where I can make a difference for others," she said. "Now I am ready to give back a little bit through my work. It's great. I love being on campus and seeing the kids. I feel like I am working for them."
One way Gutzmer is giving back is through mentoring and coaching.
"I just signed up to be a lacrosse coach at TL Hanna High School," she said. "I am plugging into the Anderson community and getting involved. Lacrosse is a great outlet for young ladies."
A lacrosse player can run up to three miles during a game. It's fast-paced with lots of stops and starts, requires agility, and builds endurance. While lacrosse is a spring sport, teams stay busy training and conditioning in the fall. Between lacrosse coaching and marathon training, Gutzmer is setting an example, helping her charges understand that their education, like many sports, comes with a number of transitions that, combined, should lead to full mastery.
For more information about university transfer and bridge programs at PTC, visit www.ptc.edu/transfer.
PHOTO CUTLINES
Amy Gutzmer returns to visit the PTC campus.
Amy Gutzmer (left) with a running partner at the Nashville Half-Marathon a couple of years ago.
Amy at work.