PTC Announces Open House for Student-Built Home
In the years ahead, Piedmont Technical College (PTC) building construction technology student Chris Rousey can drive by 216 Windtree Road in Greenwood and proudly tell his children in the back seat that daddy built that splendid house at the entrance to a tranquil cul-de-sac.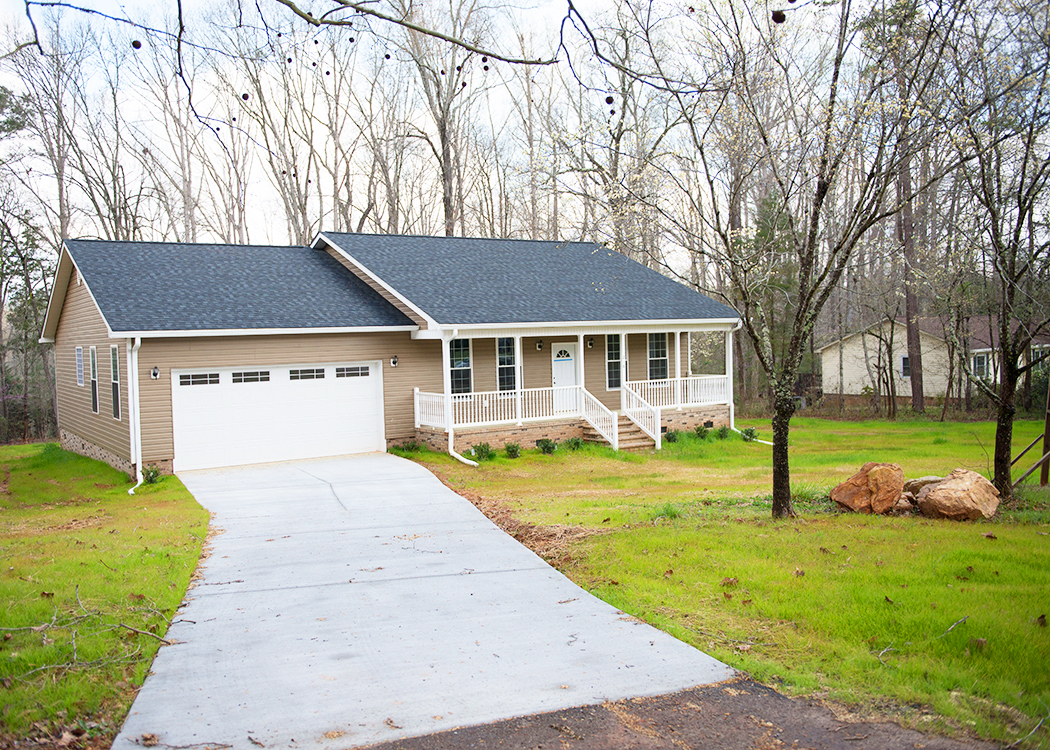 It's a special pride shared by those who every day roll up their sleeves, get their hands dirty, hang sheet rock, install flooring and hammer nails into the wood of a structure that soon will be filled with the memories of a family that occupies it.
"I want to see my kids understand the benefit of going for it. I want them to see that hard work pays off in the end," Rousey said. "My older two boys, they helped me build a sunroom on the back of my house. They are always curious. I think my oldest especially is really interested in how it gets done."
Rousey started at PTC more than a year ago and has been working on the house about that long. He said different classes were provided with different task lists.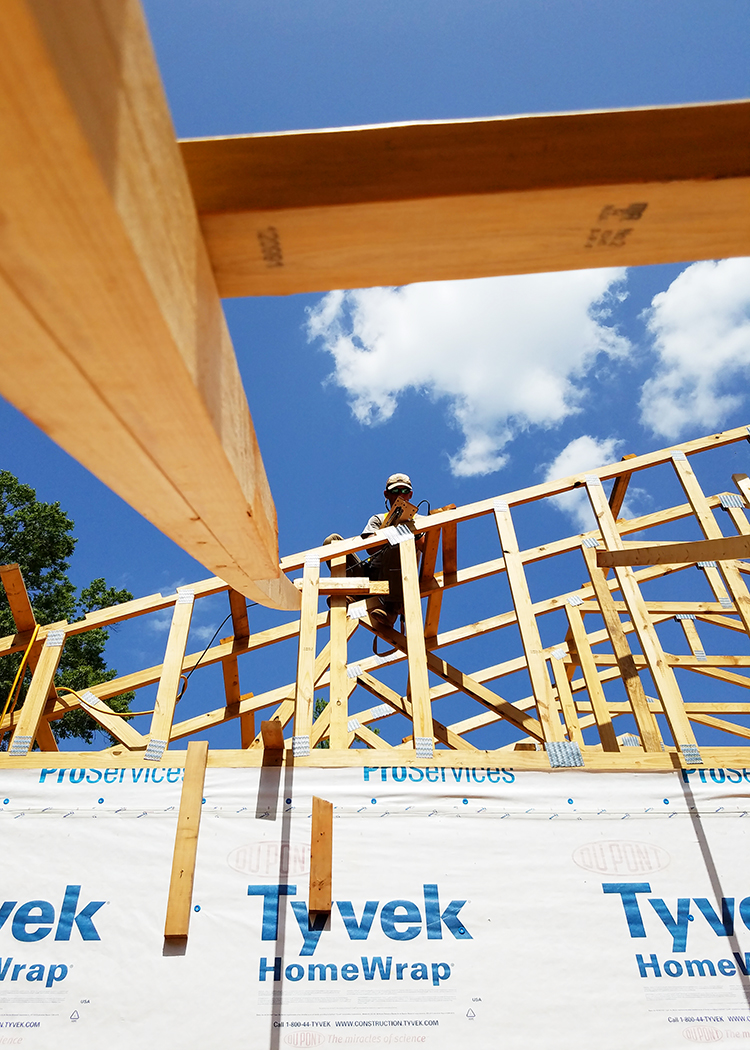 "My class, we did all the plumbing in the house, the electrical, painting and trim," he said. "The plumbing and electrical were being installed at the same time we were doing our electrical class. We did a lot of things in the classroom and shop, but it's not the same as in the house itself. You get to see it how you really will be doing it. That was really cool."
Rousey commended his instructors, Bobby Roche and Kenneth McDaniel. "Both of them are really patient because we are all just learning," he said. "They only stepped in on major things that we hadn't learned yet."
Dozens of students contributed to construction on the house, including Zach Smith, who helped install the HVAC system. All share bragging rights for building the remarkable home.
The house on Windtree Road was the first PTC house Smith has worked on.
"Working on the house was a great learning experience because that is what we do in the field," he said. "We install, put in the ducts, put in the AC, and do the testing and balances. I learned a lot from that."
Smith said his instructors, Bill Cockrell and David Kibler, served as his job site supervisors, providing just the right amount of guidance. "They would make us figure it out" within reason, he said, while being there to intervene if needed.
"I learned how to operate all the machines to test and balance," he said. "It took a little bit of figuring those things out. It's a lot of electrical stuff. A lot of the rest was pretty self-explanatory."
While there are lots of specialty options within the HVAC spectrum, Smith is most interested in testing and balancing, which is the measure of air flow in a room. It's especially important in a health care setting such as a hospital, because there is the concern about removing airborne contaminants that could be harmful to patients.
Practical AND Philanthropic
PTC building construction technology students ― with assistance from their HVAC, electronic engineering and even horticulture technology peers ― have been quietly building real houses in the real world for two decades as part of a program overseen by the PTC Foundation.
Fran Wiley, the Foundation's assistant vice president for development, explained that the program provides hands-on experience for students that takes them through the entire process spectrum from proposal to closing.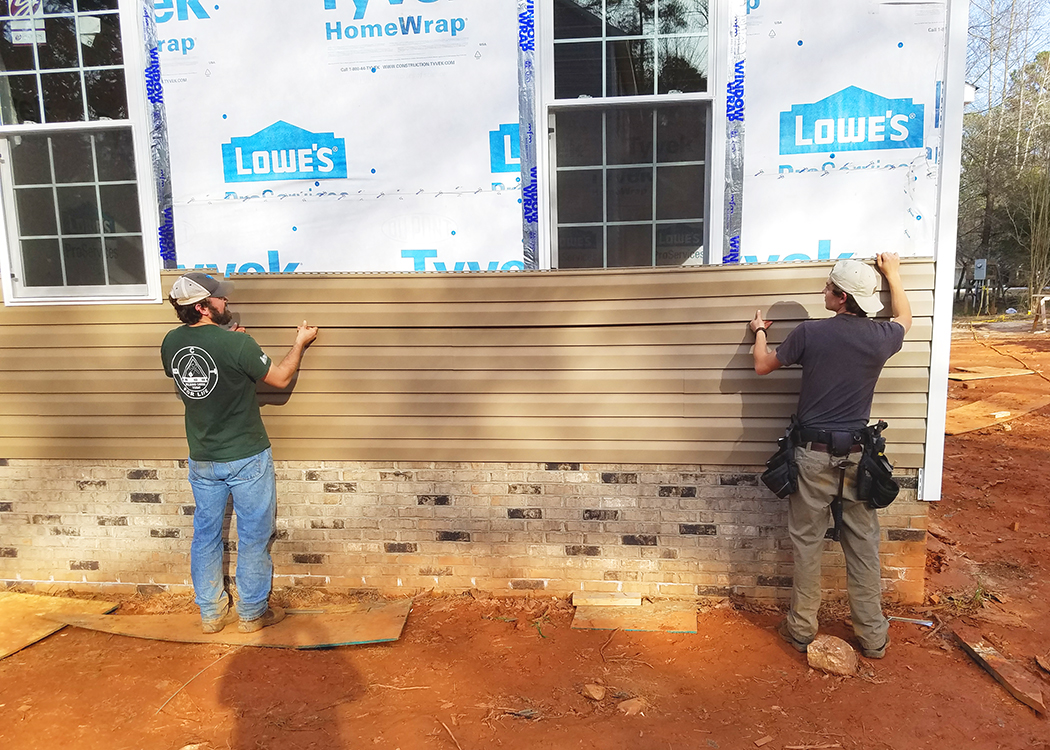 "The students have to come up with a blueprint, materials list and cost estimates and present them to a panel of decision-makers for funding consideration," Wiley said. "They really get the experience literally from the ground up. If approved, the Foundation underwrites the whole thing and purchases everything that is not donated."
When the house is sold, most of the proceeds go to the building construction technology program at PTC. The rest is applied toward scholarships and to help the Foundation recoup costs.  
Bobby Roche, PTC building construction technology (BCT) program director, is also a licensed builder and oversees all of the work. He is understandably proud of the house on Windtree Road.
"The students laid the house out, dug the foundation and placed the concrete into the footers. It's amazing to see what these students are capable of," he said. "They are not just my students. They are my children, so to speak. When you have students four days a week all day long, you get to know them."
The energy-efficient house has about 1400 heated square-feet, three bedrooms, two bathrooms, a garage and front and back porches. It has light brown siding with white trim and a black roof. Woods run across the back yard property line.
"We have been 100 percent successful for 20 years. We have built about nine houses. We've had no financial problems. We have always come in on budget," Roche said. "I will not buy a nail unless I really need it."
Roche noted that it takes approximately two graduating classes working over two years to complete a house, and the experience is reaping results for the participants. "We have a 99 percent pass rate on the state residential builder licensing exam," he said.
"It was a lot of fun. I am glad we had the opportunity," Smith concluded. "Not many people get a chance to do that in college. That is what I like about PTC."
"I think all of us are proud of it." Rousey added. "Some of the guys who graduated last spring came by to see the progress. … I will be at Tech for a couple more years and hope to get to work on the next project house."
The working relationship between the gruff, no-nonsense Roche and astute, soft-spoken Wiley at the PTC Foundation may seem like an unlikely pairing, but it's working well. Wiley is consulted on many decisions, including design choices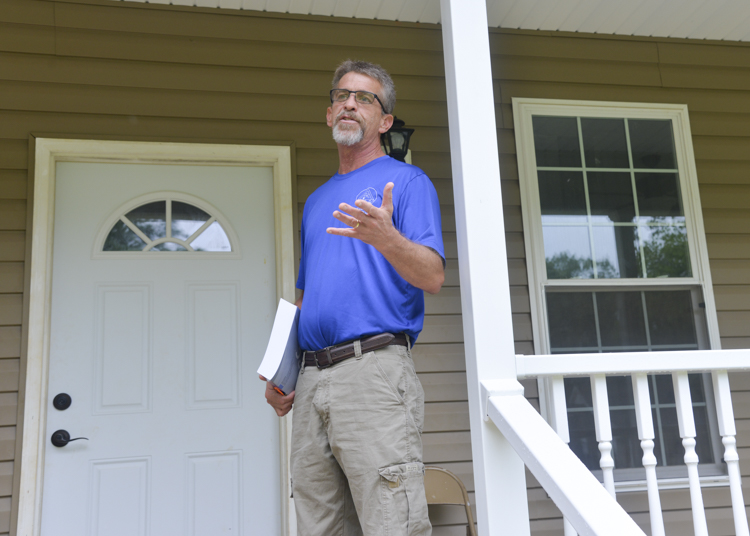 such as paint color and flooring or cabinetry styles.
"The Foundation has been just tremendous for us. It has been a partnership that has worked out beautifully," Roche said. "We're not doing this to make money. We are building homes for a live training lab. If we do make a little money, that helps provide scholarships for future students."
The student-built home at 216 Windtree Road will be presented in an Open House over two consecutive Sunday afternoons from 3-5 p.m. on both March 31 and April 7.
PHOTO CUTLINES
•           The completed BCT project house.
•           Students work on framing the roof.
•           Students install vinyl siding on the house.
•           Bobby Roche stands on the front porch of the house under construction.