PTC Grads Help McCormick School of Early Education Attain State's Top Rating
It is a warm, sunny morning at the McCormick County School of Early Education (MCSEE). About a dozen preschoolers romp around an outdoor play area, their giggling and joyful exclamations resonating across the school yard. Clearly, they are having fun. But this is serious business. These youngsters are learning ― through play ― how to safely explore their world and interact with others. They are learning that school is a happy place. They're also building lifelong, positive associations with being in school.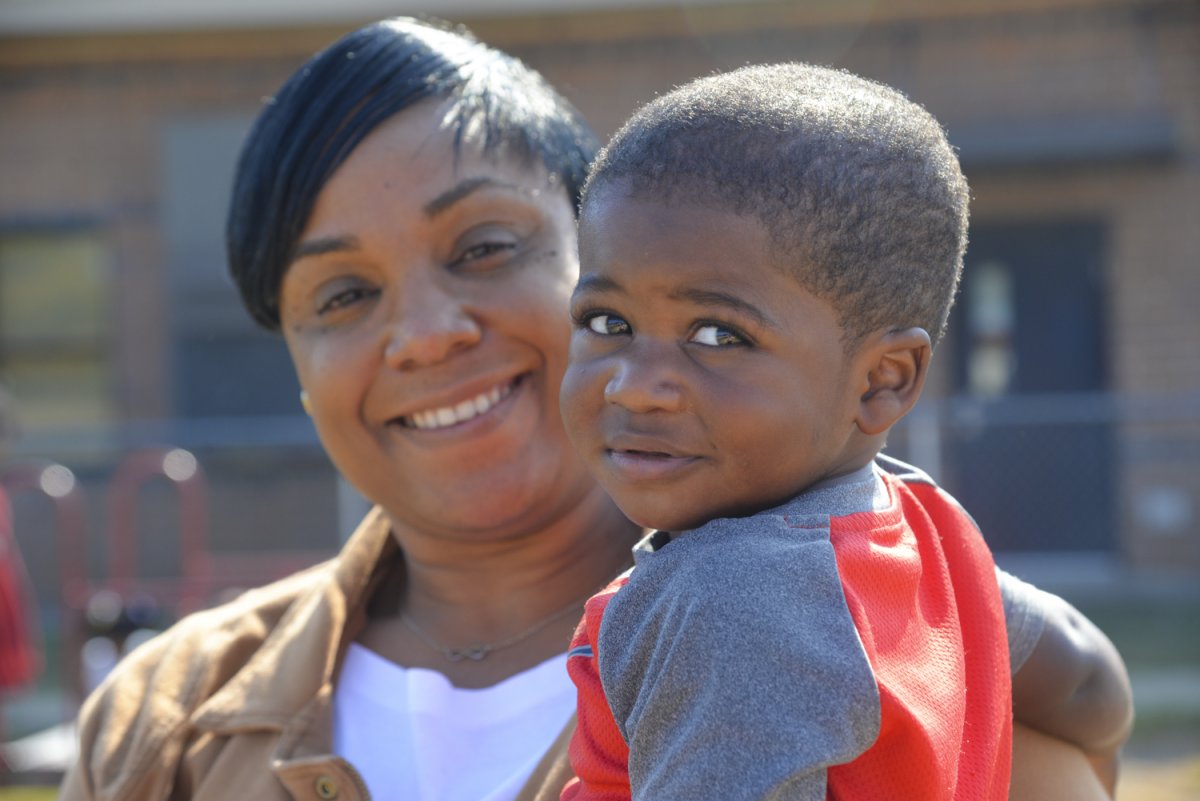 Injecting wonder and magic into learning experiences that engender school readiness is no easy task. But School Director Pamela Turman has assembled a team of educators whose ample skills helped earn MCSEE an A+ rating from the state Department of Social Services (DSS).
"To be A+ rated means they are meeting the highest level of quality," said Sherry Smith, program coordinator for ABC Quality at DSS. "It means they are doing things well above what the average child care program is doing in terms of education and staffing."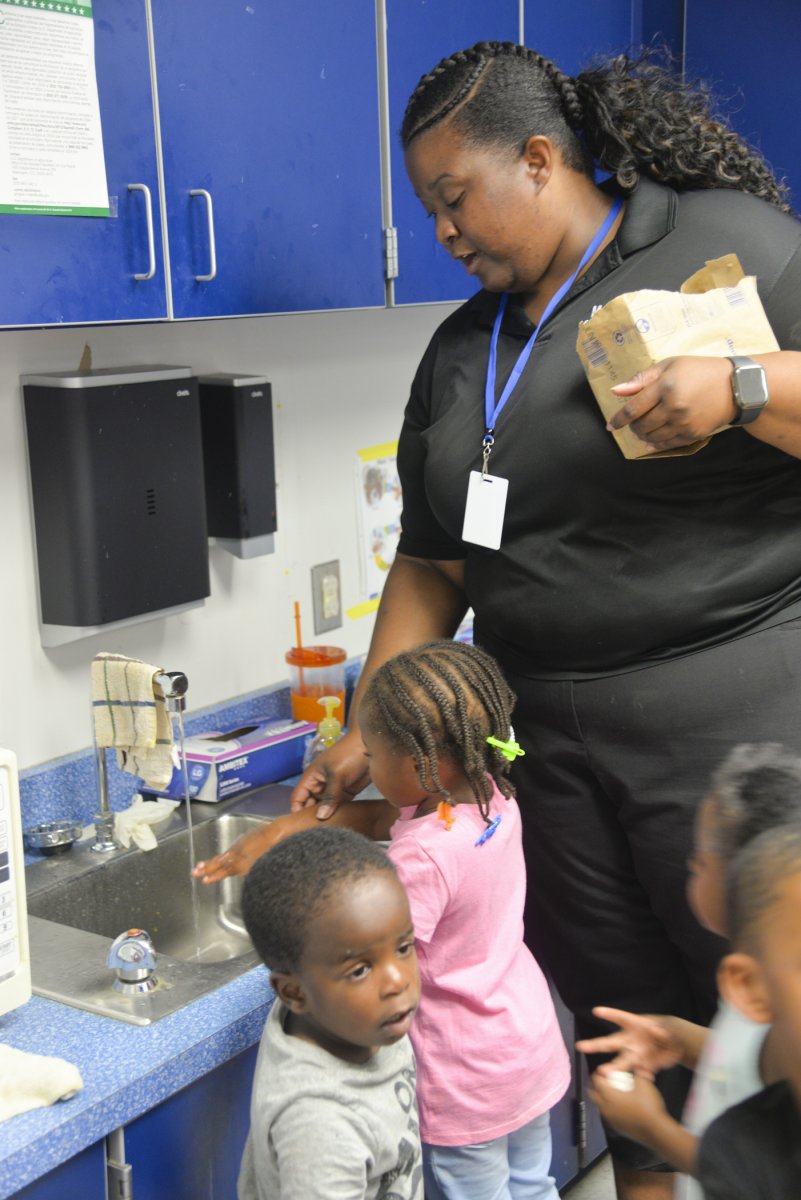 According to the website scchildcare.org, Level A+ centers meet or exceed recommended teacher-to-child ratios for class sizes. For example, for toddlers aged 2-3 years old, the standard is one teacher per seven children with a class size of 14. At least half of lead teachers at Level A+ centers have at least a certificate in early care and education. All must have earned the SC Early Childhood Credential. Directors have at least an associate degree in Early Care and Education (ECE). Five members of Turman's current staff obtained their credentials at Piedmont Technical College (PTC): Margret Wideman, Jasmine Houston, Shirley Middleton, Marilyn Sanders and LaJoy McDuffie.
"We look for providers who have at least an associate degree in early care and education. That can be hard to come by," Turman said. "The Piedmont Tech grads have been wonderful. They came in just so full of life. … It has been so refreshing to see their ideas."
Parent Educator Margret Wideman grew up in a family with 13 children and has been working with MCSEE for nearly four years. She began at PTC studying to become an Occupational Therapy Assistant (OTA) at the college's Newberry campus. OTA and ECE have some courses in common, and over time Wideman decided to change her major to ECE.
"The teachers were really helpful. They worked with me one-on-one," Wideman said. "For me, being an older student, I asked a lot of questions. I still do. My teachers took a personal interest in me."
PTC alum Marilyn Sanders works in the Infant Room. The youngest of 12 children, she grew up to develop patience and a keen understanding of what it takes to nurture a developing mind.
"I just love the babies," she said. "This is my passion."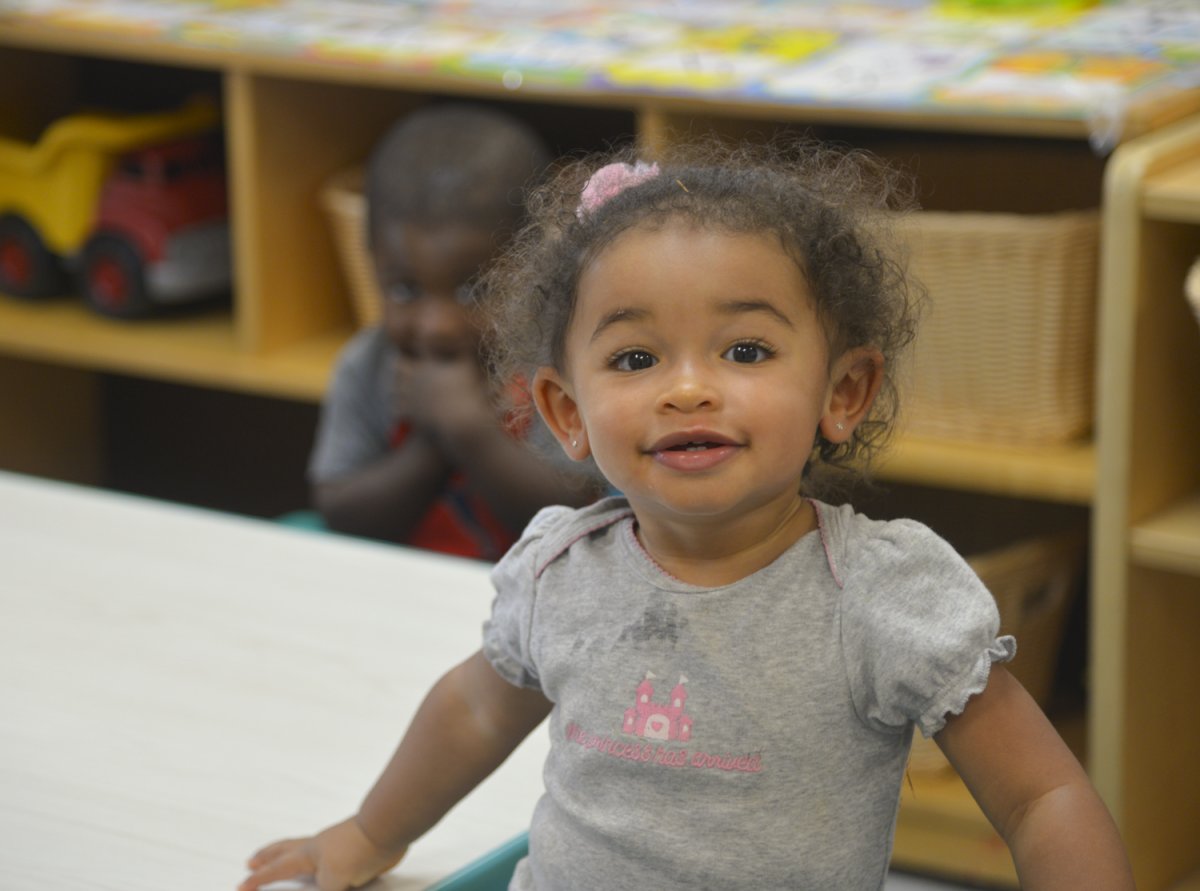 The school recently moved into a dedicated space at McCormick Elementary School.
"We want to create an environment of learning early," Turman said. Being in this location affords MCSEE children an opportunity to see older students in this learning environment. They even take occasional visits around campus. "We have these little red buggies and take trips around the building. We had a celebration about two weeks ago in which the Class of 2037 met the Class of 2019. So the students could see a version of themselves in the future."
Because preschoolers learn differently than older children, child-directed "free play" is necessary and developmentally valuable for the youngest learners, whose brains are developing most rapidly between the ages of 1 and 3. ABC Quality Standards include:
reading to children, which builds basic literacy and a love of books;
working with children to solve problems, learn to recognize numbers, colors and shapes;
helping children develop social skills, which promote self-confidence, communication, manners and emotional growth;
helping children build vocabulary, language and verbal communication; and
introducing physical skills, such as basic exercise and hand-eye coordination.
As she watched the energetic youngsters run about the school yard, Turman noted that it is an ABC standard for them to have between 90 and 120 minutes of physical activity every day. When they come in from outside, the children line up at a sink to thoroughly wash their hands using soap and water, with assistance from a child care provider. Every moment is a teachable moment, and while the children are "free-playing," their day is anything but random. There is little idle time, and what may look like pandemonium is guided by Turman's specially trained child care providers.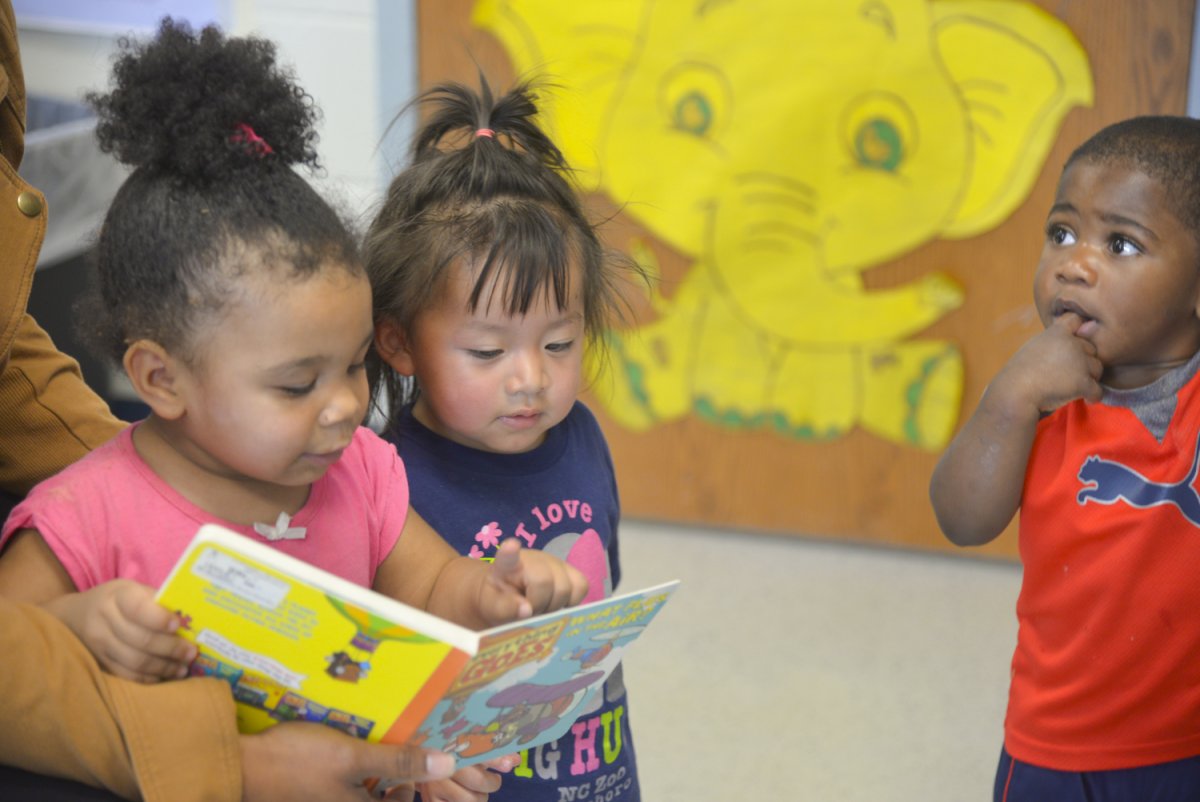 "We try to do field trips about twice a year," Turman noted. "We've visited a quilting club and the library. Sen. Floyd Nicholson actually sponsored a field trip to EdVenture Children's Museum in Columbia."
Turman is proud of her team and their commitment to the program's success.
"I always tell them I don't expect you to do anything that I wouldn't do myself," she said. "We are dealing with little lives. They dictate where our day will go. Our staff is flexible. They enjoy working with the children."
Two on staff ― Houston and McDuffie ― are back in school even further expanding their education. In addition, Turman's two certified teachers both already have a master's degree. She is in awe of the creativity and dedication her team brings to the classroom. "They are always celebrating the children's successes. In their lesson plans, they have an individual plan for each child," she said. "I am most proud of the environment we have here. It is so welcoming. The kids are loved."
Turman is concerned that parents and the community in general don't recognize the importance of early childhood education. She wishes she could pay her child care providers more. She especially wishes she had more staff and space to serve more preschoolers.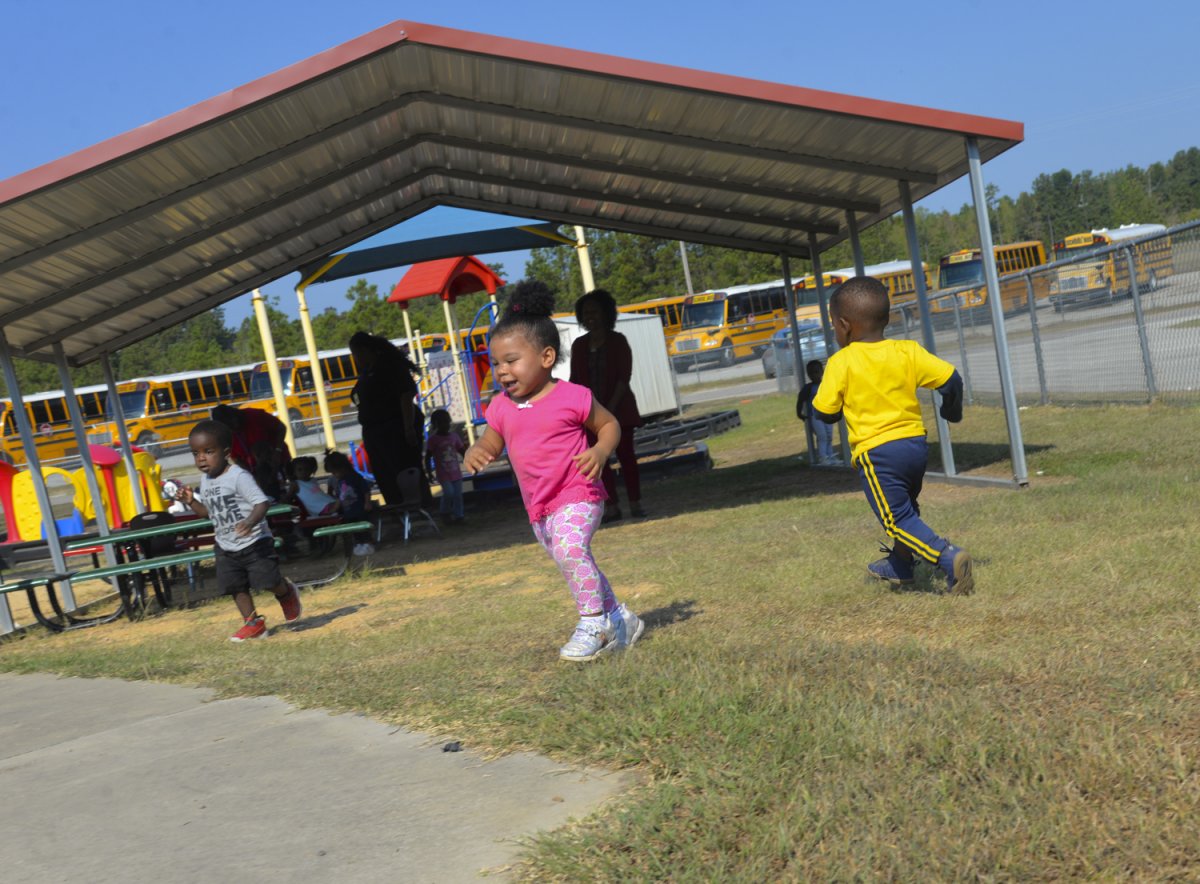 "I hate to have a waiting list," Turman said. "I wish I had more space to take any and every child who needed to be here. … Still, we couldn't do what we do without First Steps."
South Carolina First Steps to School Readiness is a nonprofit state agency dedicated to ensuring that children from birth to age 5 are prepared for school and life success. The public-private partnership uses state, federal and private funds to support early childhood programs across the state.
"The collaboration between First Steps and McCormick School District is strong because of the strong shared vision to provide the best education we can for the preschool children in McCormick County," said Ruth Detrick, executive director for McCormick County First Steps. "The success has to be attributed to Ms. Turman's leadership and the dedication of the child care providers who work in our school. First Steps was able to help by providing needed materials required to attain the A+ rating. … Our children exceed the state results in every category."
The team effort is paramount.
"When one lacks something, everybody does," Turman said. "What they do or don't do affects our rating. We are sure to hold one another accountable."
MCSEE Parent Educator Wideman said that one thing she hopes she and her colleagues can accomplish in the long term is to make a positive impact on the family dynamic, regardless of the form any family takes, whether it's single parent-led or grandparents raising their grandchildren. Everyone is busy and pushed for time.
"I like getting to know my families on a personal basis," Wideman said. "It can be hard to involve parents. Sometimes they don't see the urgency. Sometimes it's just the presence of a parent that is important, but they just don't have time. … There are so many components. We have someone working at every angle trying to make a success of the program. Everyone here shares responsibility to make it work as a whole."
PHOTO CUTLINES
Children in the school yard learn communication and social skills.
MCSEE Director Pamela Turman with a student.
An MCSEE student smiles for the camera.
MCSEE students learn proper handwashing technique.
MCSEE Parent Educator Margret Wideman