PTC Nursing Graduate to Start Medical School this Summer
When Daniel Ngov (pronounced "Nōve") came to Piedmont Technical College (PTC) after years working as an artist in the video game industry, he had no idea where his journey would take him. Fast-forward to 2021, and today that destination is medical school.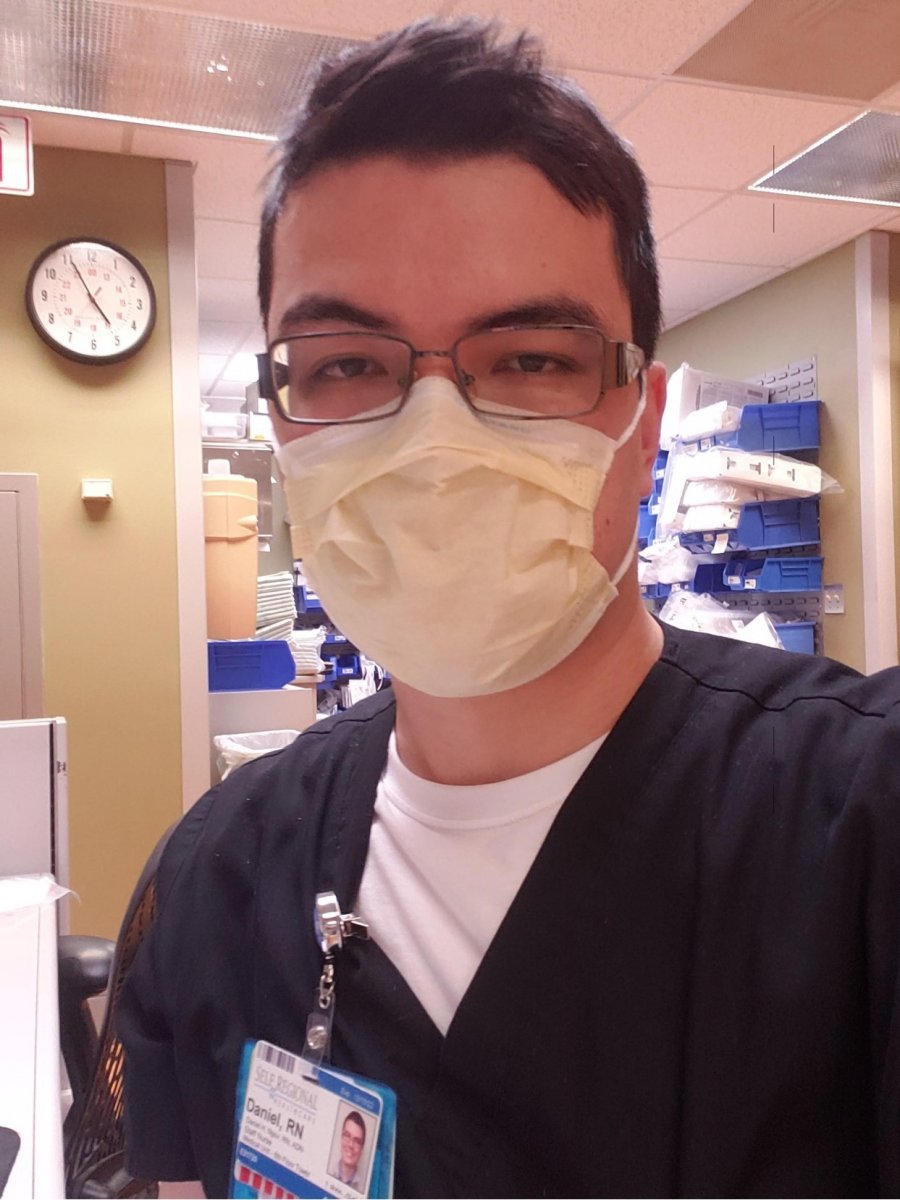 "Before I came to Piedmont Tech, I was an artist and never had taken a serious science class," Ngov said. "When I enrolled, I didn't know I would go into health care, let alone medical school. It was at PTC that I realized I wanted to work in health care. It all started at PTC."
Ngov graduated from PTC with an associate degree nursing (ADN) in 2018. He then transferred to Lander University to work toward a bachelor's in nursing while employed on the General Medicine floor at Self Regional Healthcare, where he quickly made an impression.
"It has been a pleasure working with Daniel. He has a positive attitude, is a hard worker, a team player and is passionate about providing the best care possible," said Amber Drake, RN, BSN, nurse manager at Self. "He has a passion for caring for others and is often recognized by patients and coworkers for going above and beyond the call of duty. Here at Self Regional, Daniel has won team member of the month for the excellent care he provides to patients and his willingness to help his coworkers."
Ngov believes that PTC prepared him well for the rigors of both university study as well as hospital nursing. Now that foundation will help him succeed at the University of South Carolina School of Medicine in Greenville, where he will begin classes in July.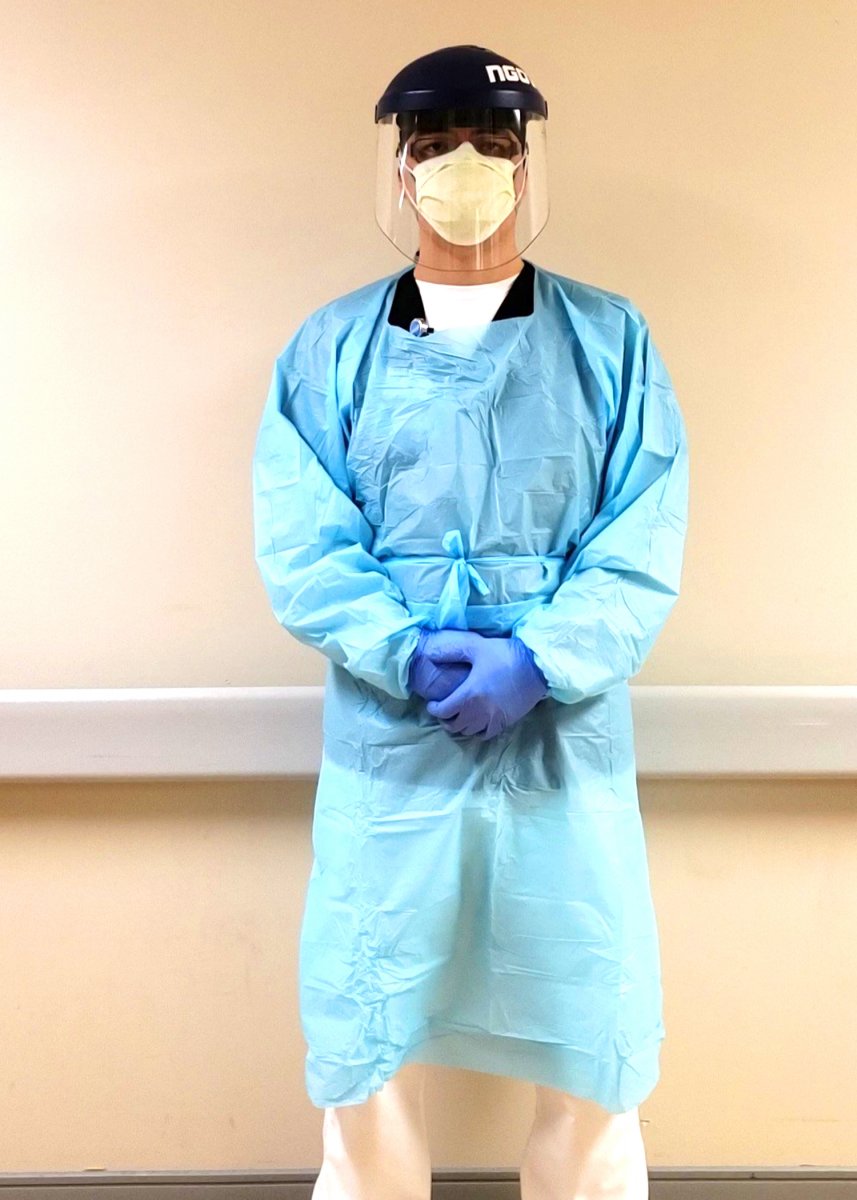 One of his favorite PTC nursing instructors, Mary Anne Vaughn, noted that Ngov impressed her from the start. "He is one of those students who is extremely talented in lots of different areas," she said. "Whatever he wants to try, he is successful at it."
About six months ago, Ngov moved from working in General Medicine to the Intensive Care Unit (ICU) at Self. It was a goal he had from the beginning. "I really want to care for people who need a high level of care," he said. "I am attracted to that, something that requires a lot of skills."
"Daniel is meticulous with details," Vaughn said. "ICU patients are really sick, and they need someone who is really on their game. That's Daniel."
The COVID-19 pandemic already had filled the ICU to near capacity when he came on board, working 12-hour night shifts, so Ngov has never known the unit under "normal" circumstances. His coworkers say it has never before been this full.
"I have not been too worried about getting the virus myself but am more worried about giving it to people in my family," he said. "That has been difficult."
Because Ngov thought he might want to apply to medical school, he began taking applicable base classes at Lander. He took the Medical College Admissions Test (MCAT) last June and passed readily. He learned he had been accepted to medical school in November. Ngov has chosen to apply himself full-time to medical school and not hold an extracurricular job while attending. He says he will pay tuition through student loans and has saved enough money over the past couple of years to cover his living expenses. It's early, but Ngov does have a specialty in mind. "I am mostly interested in a primary care field such as family medicine," he said, "because I worked on the General Medicine floor for a long time."
"I still remember the first real biology teacher I ever had at PTC. We covered a lot of material," Ngov recalled. "Of the 100 things we learned, we asked the instructor what would be on the test, and he said 'all of it.' And he wasn't kidding. To do well in his class, I had to study hard every day. … That's when I basically started treating school as an actual (paying) job."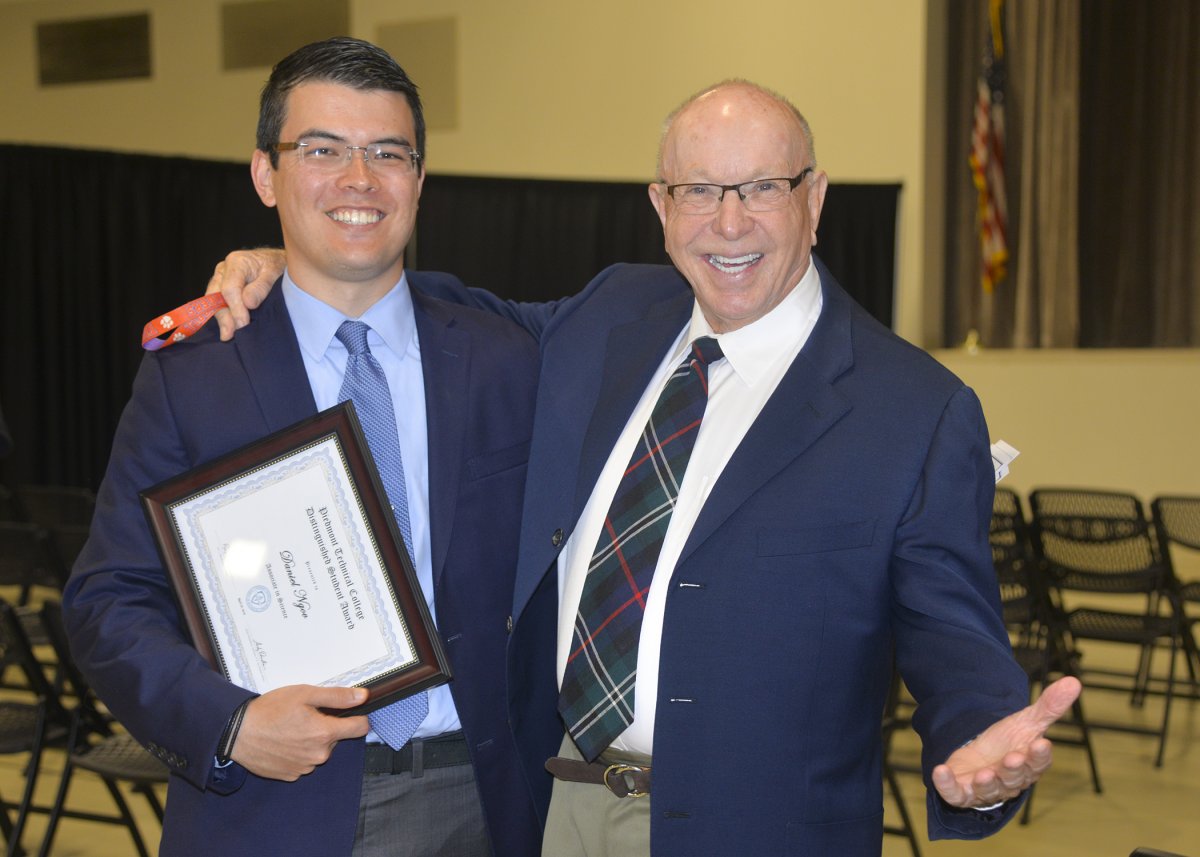 There's nothing like the full support of family, and Ngov is especially grateful to his father, Vernon Shehan, who is also a nurse, for always providing categorical and undying inspiration.
"I suppose I get my work ethic from my dad. Growing up, he made me read stuff like American classics and do book reports on them. Then he gave me feedback and made me revise them. And that wasn't even a part of my school work," he said. "He wanted me to establish a habit of working hard. … "My dad was always proud of me. I think psychologically and emotionally, I wouldn't have been able to go back to school without unconditional support from my dad. I hope if I ever have a child in the future that I can be a dad like that."
PHOTOS:
Daniel Ngov takes selfie as he prepares to go on shift.
Daniel Ngov gears up in PPE to begin work in the ICU.
Daniel Ngov with his father, Vernon Shehan, after an academic awards ceremony at PTC.