Ready to Roll
Have you ever gestured toward a commercial truck driver to pull on his air horn? It's great fun, and Piedmont Technical College (PTC) is having a little fun "blowing the horn" in announcing an inspired partnership that is rooted in the challenge of improving the state's network of roads and highways. The SC Workforce Development Board has named PTC the lead agency and training provider for a $355,363 grant project, titled "Ready to Roll," designed to increase the state's workforce for highway construction and related sectors.
"The timing for this partnership is perfect, because Piedmont Tech is offering two new, first-time degree tracks:  Commercial Driver's License A/B and SC Logistics Certified," said Rusty Denning, PTC associate vice president for economic development and continuing education. "We expect the program to be up and running in mid-October, but registration is open now for the classes."
The Upper Savannah Council of Governments (USCOG) board learned of the state's plans to use earmarked gas tax funds to address overdue maintenance issues last fall when DOT Secretary Christy Hall addressed the group. Although funding was available, the highway construction industry is experiencing a shortage of skilled labor, which has stalled progress on the plan.
"Developing a system of roads to meet the demands of area residents takes time, money and manpower. For 20 years, the Upper Savannah Council of Governments has been working with the SC Department of Transportation (SCDOT) to help plan improvements," said USCOG Executive Director Patricia Hartung. "Member governments in six counties and the board of directors have provided input on the region's needs to improve safety and increase commerce."
Ready to Roll will offer short-term training (two months or less) to help people with employment barriers enter the logistics profession either as a material handler or a truck driver working in the road construction industry.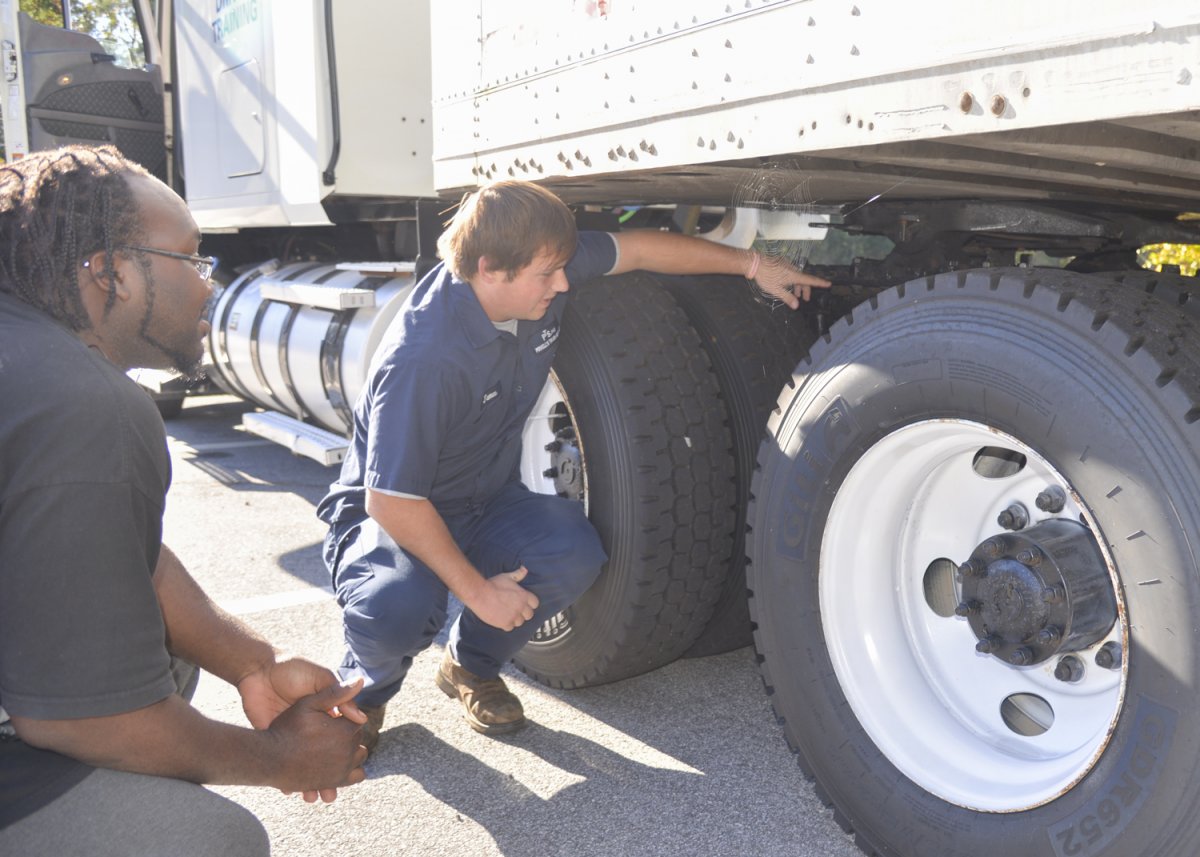 Highway construction jobs are traditionally high-paying, and training for the jobs usually can be obtained in a relatively short period of time. PTC's Commercial Driver's License (CDL) Class A program takes six and a half weeks to complete and qualifies participants to drive a tractor-trailer. Tuition for the class is $3995, all of which is covered by the grant. Students only incur a $25 out-of-pocket fee for background screening. 
Research by USCOG staff identified dump truck drivers as the most in-demand professional right now for local road construction projects.
"Getting more trained drivers on the roads fit with other regional needs as well. Manufacturers need truck drivers to pick up raw materials at the port and deliver finished goods. Schools need bus drivers. Generally, both truck drivers and construction workers are older, and employers have had a difficult time getting younger workers interested in their opportunities," Workforce Development Director Ann Skinner said. "Up until now, the closest truck-driving school was in Anderson."
USCOG will assist with Ready to Roll project coordination, along with the identification of participants. The program also will include Work Ethics Skills Training as well as opportunities for certifications from the SC Asphalt Pavement Association.
"This is an excellent example of how collaboration sparks ideas that then assist with what needs to be done for the community," said Ben Davis, chairman of the SCDOT Commission.
To register for this training, interested individuals must go through a pre-qualification process conducted by SC Works. Contact SC Works Specialist Ashley Guy at 864-227-7044 or aguy@uppersavannah.com for more information. Or you may call PTC's Continuing Education Division at 864-941-8400 with questions.