Transfer Student from New York Brings Star Power to Piedmont Tech
It should surprise no one that Piedmont Technical College (PTC) Presidential Ambassador Abigail Jacquet's former track coach nicknamed her "Hollywood." This student has star power for miles. Her bright smile and energetic demeanor command attention when she speaks to various groups of college stakeholders. 

"My track coach, Tony (Harlin), used to call me 'Miz Hollywood' because I came to track practice with sunglasses on," said Jacquet, who has been a longtime, award-winning athlete in the shot put and discus. Before she graduated high school, colleges were scrambling to recruit her with scholarships and other perks. So how did she end up at PTC?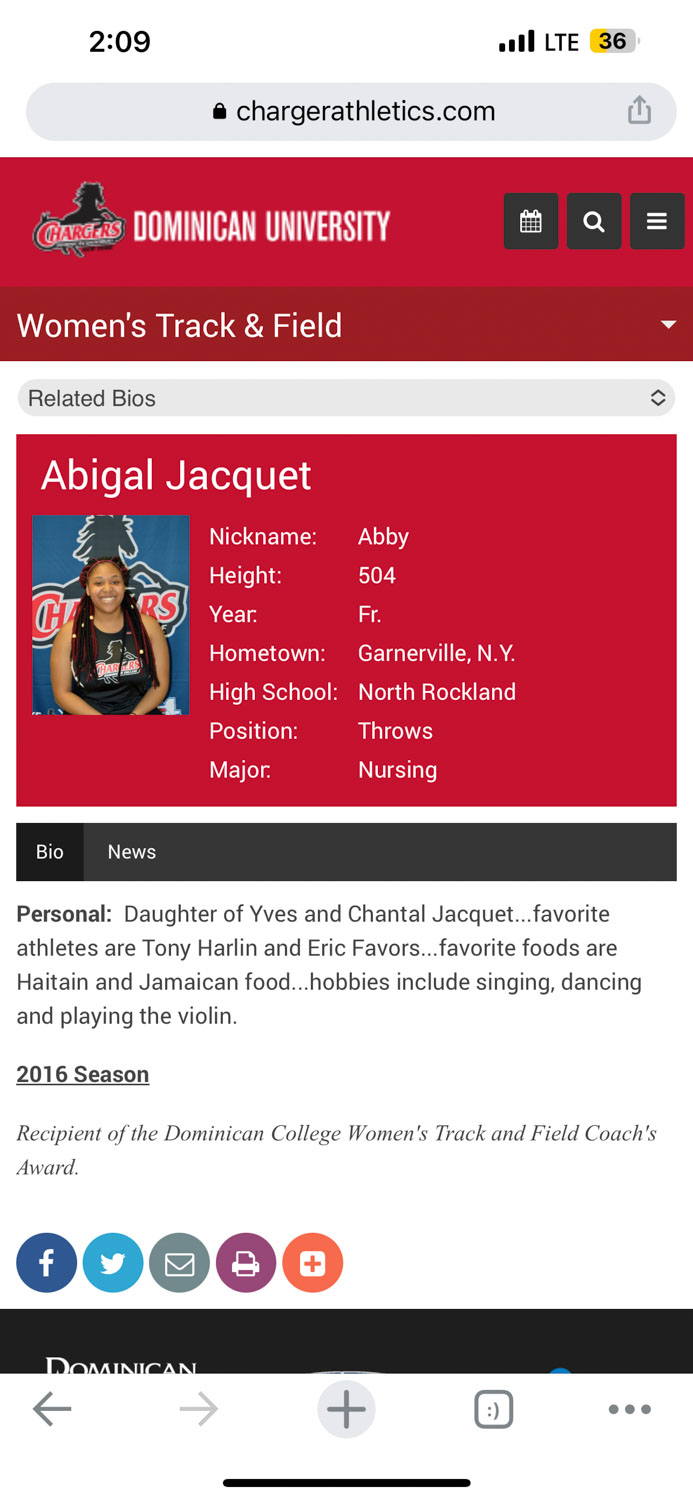 Jacquet's journey was circuitous. The now 27-year-old practical nursing major originally from Rockland County, New York (just a stone's throw north of the Bronx), began her college education with scholarships at two different four-year institutions before choosing to transfer to PTC. The first was Dominion University in her home state. "At Dominican, the track team did everything together," she said. "I loved it." 

In 2016, Jacquet was voted "Most Dedicated Player on the Track Team" at Dominican. Her favorite quote comes from her coach at Dominican, Tony Harlin: "Everyone gets butterflies, but a stud makes them fly in formation."

Within a year, the pull of family members living in Myrtle Beach brought Jacquet to a different four-year college in South Carolina. "My plan was to move to Florida eventually," Jacquet said. But, for the time being, she settled into her classes. "Over time, I struggled to find my niche there. I felt out of my element." 

After her boyfriend suggested she look at PTC, which has a vibrant nursing program, she did, liked what she saw, and made the switch. 

She quickly earned her Patient Care Technician certification at PTC in 2020 — being awarded the Distinguished Student Award — and has been working part-time at Spartanburg Medical Center while studying to earn her practical nursing diploma. It's weird not to be competing in track and field, but Jacquet says it's been an amicable trade-off.

"At Piedmont Tech, I have my little clique. We eat together. We study together. We talk on the phone together," she said. "The college offered me a more learning-friendly environment. It allowed me to thrive and persevere in my field. PTC is the home I have been looking for."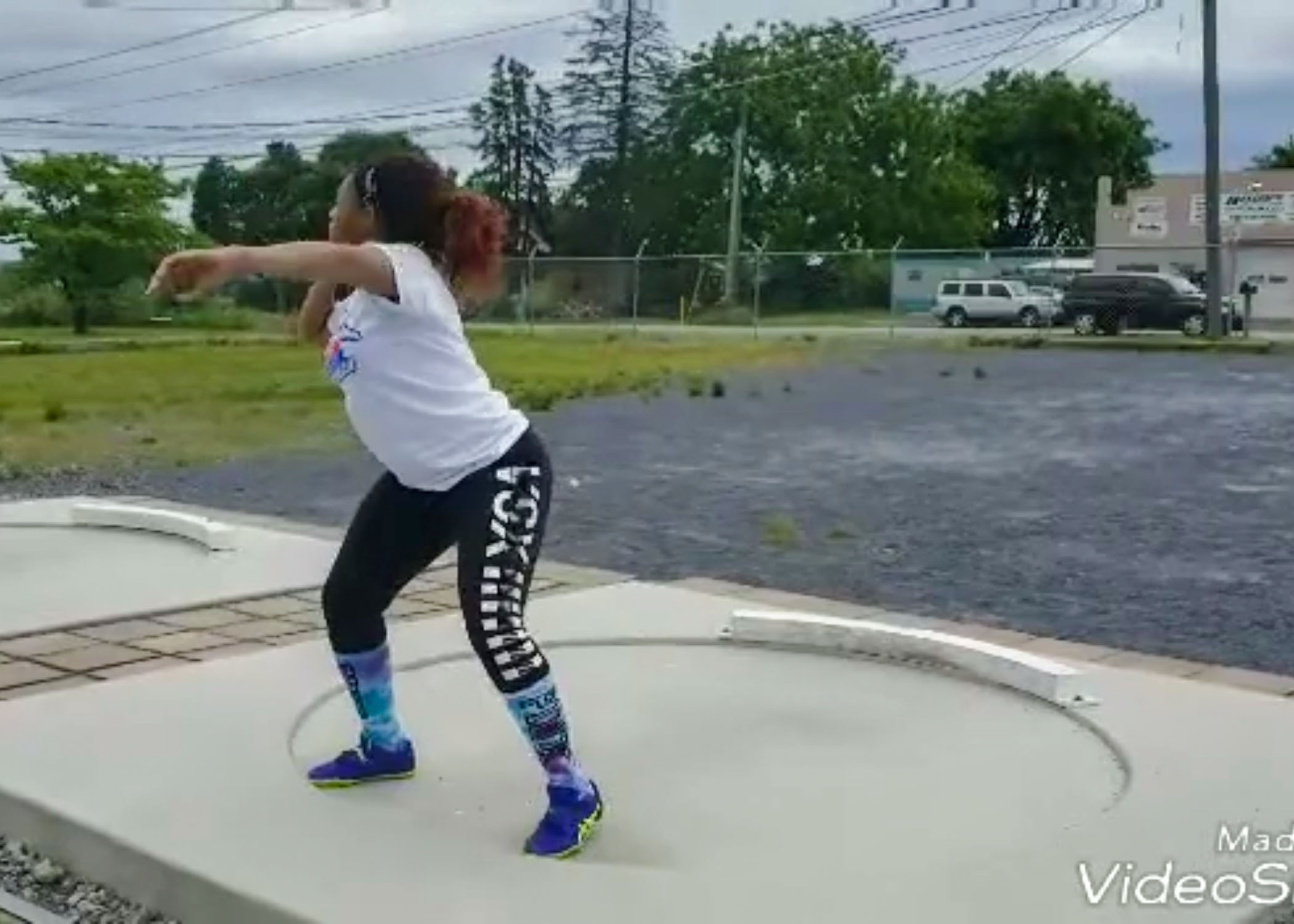 Jacquet says she has always wanted to work in the healthcare field. An astonishing bonus of serving as a PTC Presidential Ambassador has been exposure to influential people, including an unexpected job offer.

Presidential Ambassadors represent the college at all kinds of events and are often asked to do some public speaking. One such occasion was a PTC Foundation Board meeting in which Jacquet gave remarks on her life's journey. Her story caught the attention of Board Member Justin Benfield, chief executive officer of Prisma Health Laurens County Hospital. At the end of the meeting, he asked for her contact information.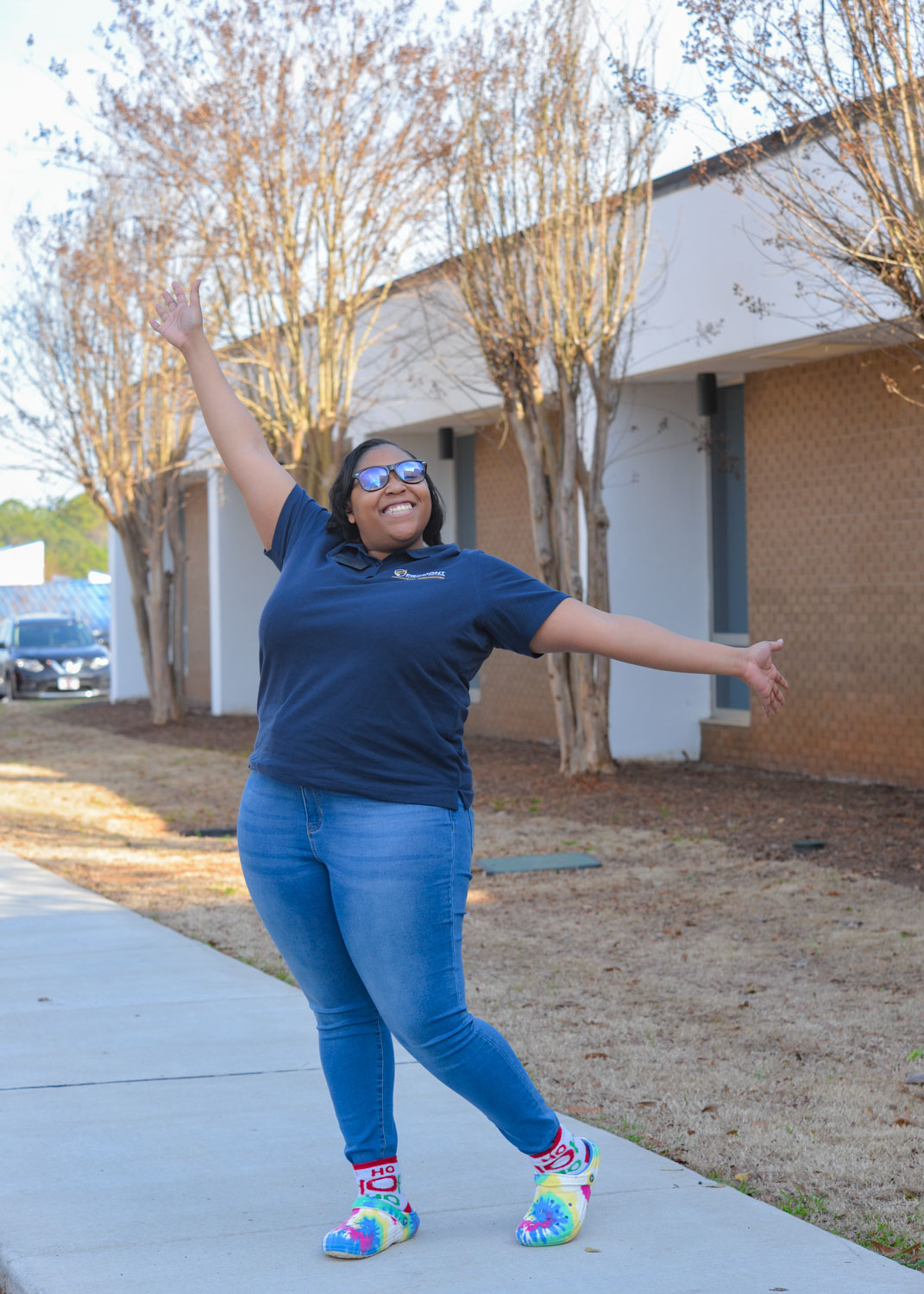 "The very next day, I got a call from Prisma inviting me for an interview," she said. That led to an offer of employment, but Jacquet decided to stay with Spartanburg Medical Center.  

"Being a Presidential Ambassador has allowed me to have new experiences and meet people I wouldn't meet otherwise," she said. 

After completing the Practical Nursing Program, Jacquet plans to apply to the Transition Nursing Program at PTC and become a registered nurse. She hopes to concentrate her work on oncology or nephrology. 

Aside from track and field, Jacquet also has a passion for dancing. She makes TikTok videos showcasing both talents and is building her own TikTok channel. Suffice it to say, we haven't heard the last from this feisty young woman.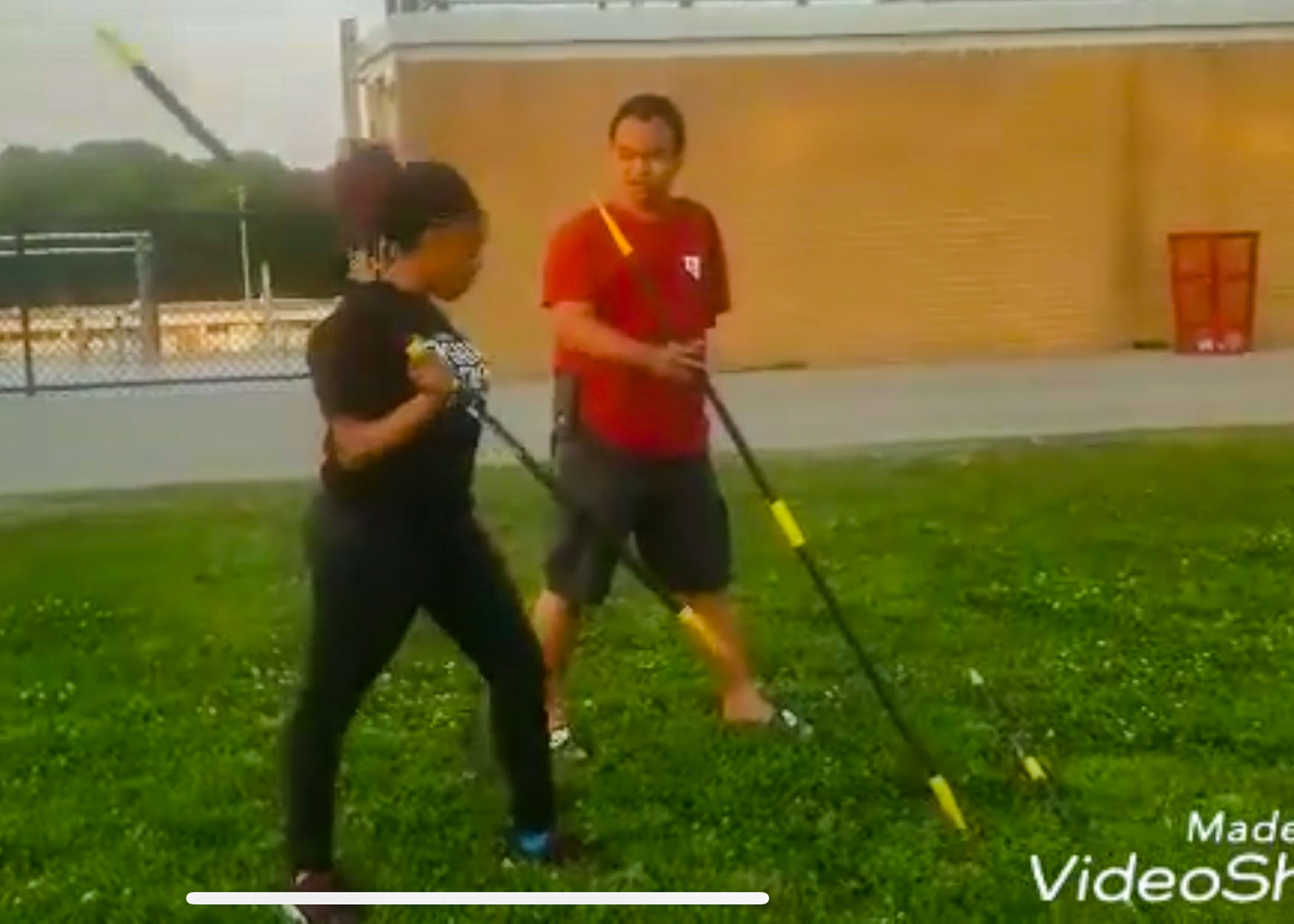 To learn more about the PTC Presidential Ambassadors Program, visit www.ptc.edu/pa. 
PHOTOS:  
•    Abigail Jacquet
•    In these video stills, Abigail Jacquet practices the shot put and javelin.
•    Abigail's Dominion University track & field roster page