Two Calves Born at PTC Saluda During Winter Holidays
As people around the globe observed the winter holidays with colorful decorations and candlelight, Piedmont Technical College (PTC) quietly welcomed two baby calves into the world at its Saluda County Campus. The births took place within a few days of one another ― right after Thanksgiving. And PTC's diversified agriculture students got to witness it all.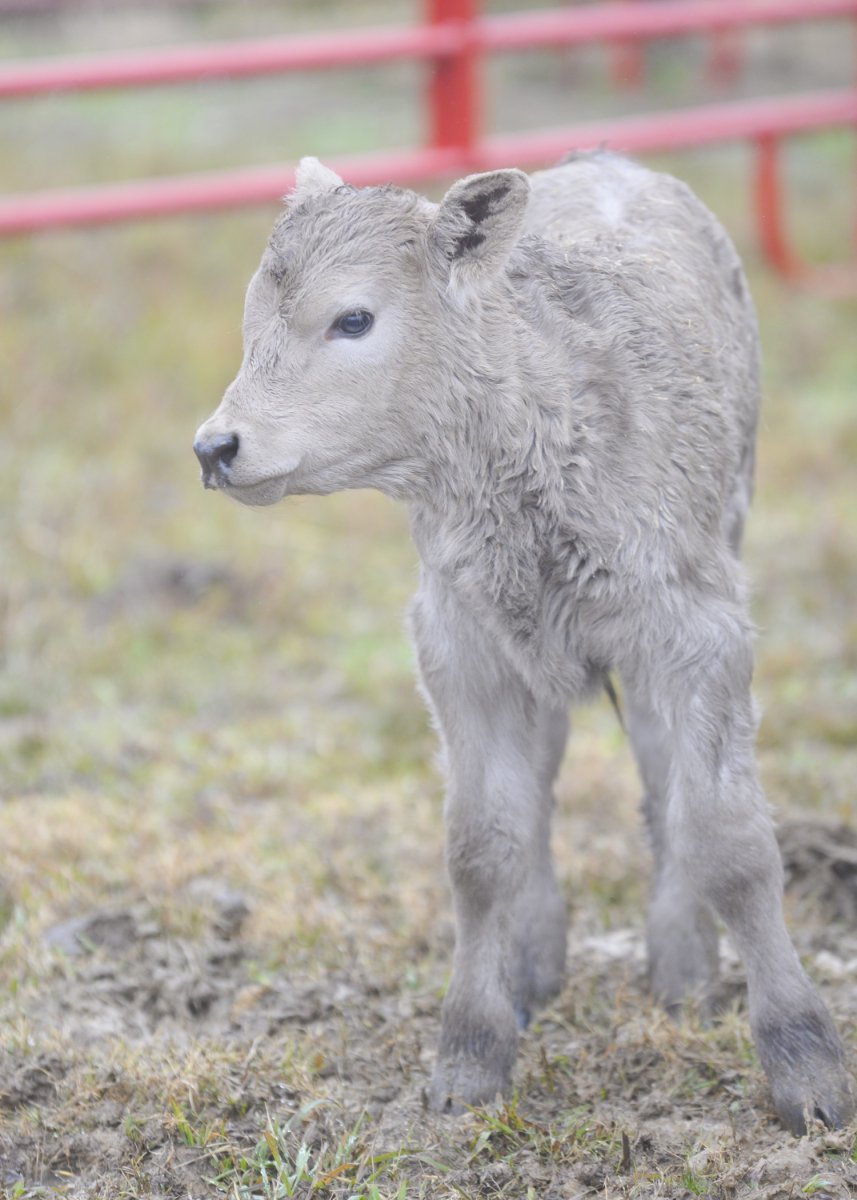 "The whole class was involved, from insemination to birth," said Diversified Agriculture (DA) Instructor Roger Estridge. "After exams on Monday, we got the students and told them the second labor was going on. … A grown cow labors for an average of 5-8 hours. While they are in labor, we try to watch them for at least an hour to make sure they are making progress and intervention is not needed. With these births, we were very fortunate. … We all watched her push the calf out. Within 10 minutes, the calf was up and trying to nurse, ready to go."
The DA Program generally breeds their female cows via artificial insemination (AI) about once a year. "They come into heat every 21 days," Estridge explained. "So they can be bred any time of the year.
Gestation takes about nine months, and the class usually tries to time the births for fall or early winter. This is possible because the cows are artificially inseminated with semen purchased from a national online breeding service.
"The first step is a shot of CIDR, an injection that brings females into heat," Estridge explained. "We did the CIDR and insemination in class. A veterinarian palpitated them beforehand and conducted an ultrasound."
Graylyn Christenbury, a DA student who graduated this past August, selected two separate donor bulls online to provide the purchased semen samples and conducted both inseminations in a class demonstration on February 22. It wasn't his first rodeo, so to speak.
"Roger (Estridge) was my high school agriculture teacher, and he got me AI certified when I was in the ninth grade," Christenbury said. "I have been breeding cows for going on six years now."
Christenbury runs LYN Farms, a family business, and lives in Anderson. He hasn't met the babies but was pleased to hear of their successful birth. "They sent me a few pictures of the calves," he said.
Insemination is a precise exercise because there is only about an 18-hour window of highest fertility per cycle. It is extremely important to recognize exactly when a cow or heifer is in heat. The best conception results are achieved when the animal is inseminated within that time window.
The total investment from insemination to birth is about $300. When they are weaned at 7 months of age, the males are sold at auction, usually for $600 to $700. It varies because the selling price is based on weight, and the rate may change from day to day. On the day we spoke, Estridge said the going rate was about $1.55 per pound.
"Calves usually range from 60-80 pounds at birth," Estridge said. By the time they are 7 months old, they can be more than 500 pounds. He says that people should not underestimate cows. "Cows can outrun us and even jump six feet, easy. Many people have no idea. … We are so far removed from the farm. That's why education in places like the state fair is so needed."
The calves often are given playful names such as "Sir Loin" or "Moolissa." However, these animals are not pets by any means. Students are learning about the business economics of operating a farm and proceed with near-clinical detachment.
"These cows have got to produce, or we will need to get rid of them," Estridge explained. "These two heifers we will keep to build the herd."