Work-Based Learning Facilitates Excellent Career Preparation
Test-driving a career is a two-way street, and the Work-Based Learning initiative operating collaboratively between The Greenwood Promise and Piedmont Technical College (PTC) is a perfect proving ground for both job-seekers and employers. 

Work-Based Learning (WBL) is a structured learning experience for students at a worksite for a specific timeframe that leads to a career path. WBL enables students to apply classroom instruction in a real-world business and gives employers an opportunity to train individuals for job openings in the near- and long-term future.

"It's different for each employer," explained Trae Cary, a Greenwood Promise career coordinator based at PTC. "You can tailor it to any employer's needs without a lot of restrictions. The challenging part is persuading employers to hire students in part-time roles. But once they see how adaptable and beneficial it is, they really recognize its value."

Students benefit as well, because all WBL positions are paid just as the company's employees are paid, with attractive rates ranging from $15.50 to $23.50 per hour. WBL also gives the students an opportunity to test drive working with the company to get a feel for the fit.

"That has been the most important thing for students," Cary added. "They don't have to choose between work and school."

PTC student Garrett Wiley, a mechatronics major, was among the first to participate in the Work-Based Learning program. Entering the program late last year, he was accepted by pharmaceutical manufacturing giant Lonza Greenwood to work as a logistics technician on the plant floor. This summer, he was reassigned as a maintenance technician responsible for keeping high-tech equipment used at Lonza's three separate Greenwood manufacturing operations running smoothly and efficiently. In November, he was offered a permanent night shift position and now works 40 hours a week. Wiley noted that working at Lonza required a bit of acclimation. 

"At first, there was a pretty big lifestyle adjustment to working in such a high-tech manufacturing plant, which was far different from anything I had ever done before," he said. "By the time I moved into maintenance, though, I have absolutely loved it."

Wiley said he has learned from his WBL experience the importance of communication among team members. Any service needs must be coordinated with maintenance so they can service machines while they are scheduled to be down. 

"I was a little surprised at how 'high octane' everything is," he said. "Everything runs on a detailed and fast-paced schedule to make sure the plant stays functional like it should. I didn't realize how much planning and communication went into that."

Greenwood Promise WBL investor/participating organizations include Lonza, Greenwood Mills, Wesley Commons, Self Regional Healthcare, Ascend, Cardinal Health, Impresa Building Systems, and Greenwood School District 50.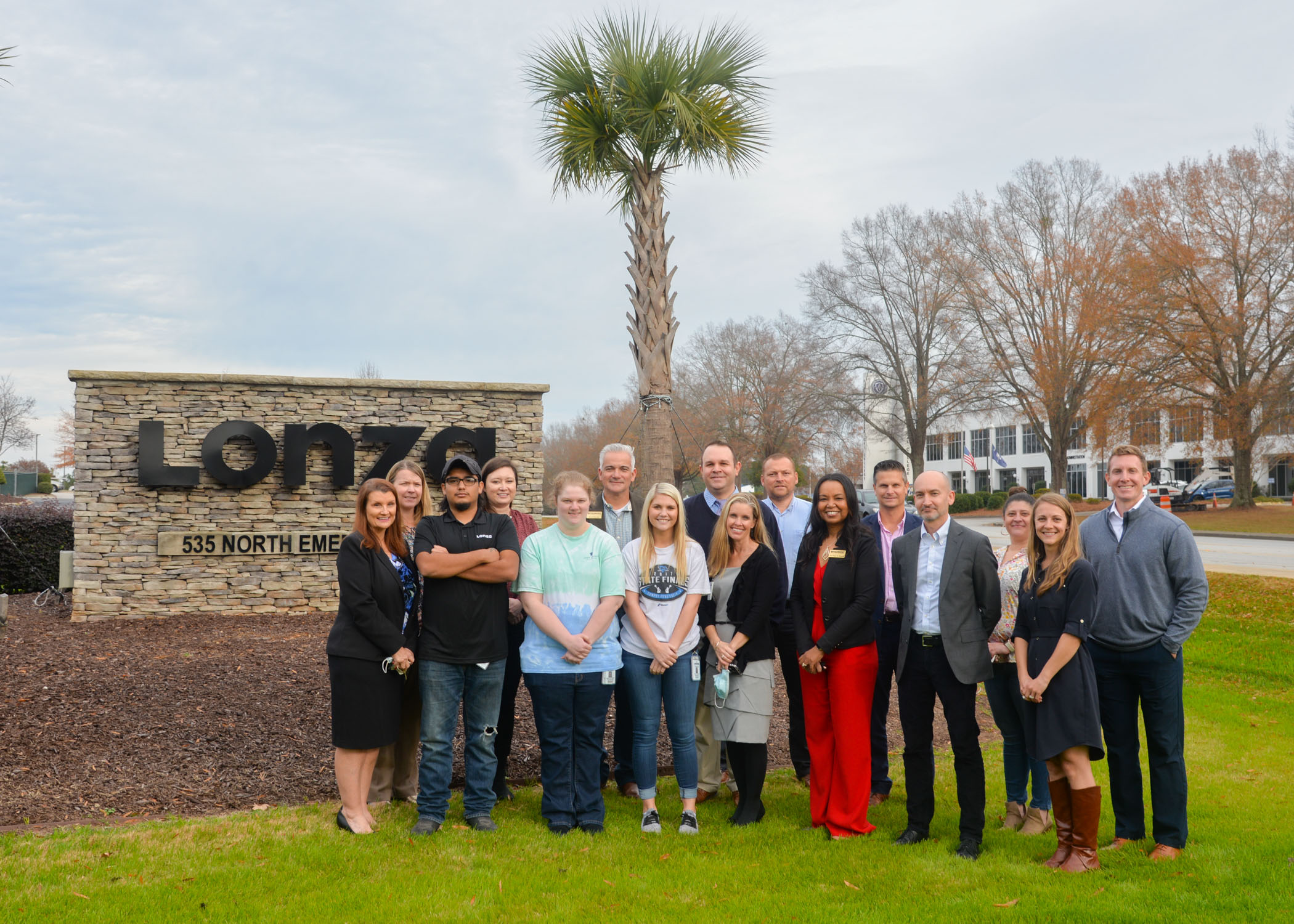 "The Work-Based-Learning program is another piece of The Greenwood Promise success story and a true testament to our commitment to providing a full-circle experience for our students. … WBL clearly communicates how invested The Promise is in our students' success and in providing our investors with a unique return on their investment," said Katie Davenport, executive director of The Greenwood Promise. "What better way to show community collaboration than to work with our local schools, our investors, and Piedmont Technical College to educate, train, and employ our students in businesses and industries in Greenwood County? Together, we are changing the lives of everyone in our community for the better, and it starts with education and a promise kept."

Cary noted that more than 100 students are completing some phase of WBL right now. Once students have worked for 5-6 months, the employer usually has an idea of whether they want to make a longer-term investment in the student by applying for a federally Registered Apprenticeship. Companies with Registered Apprenticeships enjoy a number of benefits, including tax credits. 

For Wiley, the program has been a success, and he is glad he tried it.

"It's a great experience to get my foot in the door and maybe climb up. You really can pave your own way," he said. "Everything in the program is set up to allow you to succeed. I could definitely see myself continuing to work at Lonza." 

To learn more about WBL, contact Trae Cary at cary.r@ptc.edu.  
PHOTOS: 
•    Garrett Wiley
•    Photo of partners involved in the WBL initiative at Lonza in December 2021