Criminal Justice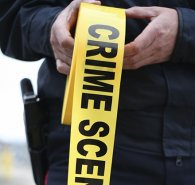 People depend on law enforcement officers to protect their lives and property and to maintain order. Whether they're state or federal agents, police or sheriff's officers, or corrections officers, all law enforcement careers require a gift for understanding others, good critical thinking skills and a desire to serve the community.
Featured Profile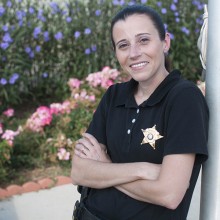 Criminal Justice Major

When you look at Faith Rayborn, you immediately think pre-school teacher – not police officer. That drive has led her to become an officer with the Laurens County Sheriff's Department working at the Laurens County Detention Center.
If you excel in these areas, a criminal justice major may be right for you. The Criminal Justice associate degree program is designed to prepare professionally-educated and competent criminal justice practitioners for careers within the criminal justice system.
Career Information
Career Tracks
70% placement rate for 2014-2016 graduates
Salary average for recent grads: $27,000-$30,000 
Entry level salary range: $20,000 - $41,000/year
Entry Level Positions
Police Officer
Deputy
Corrections officer
Trooper
Program Information
During your studies, you'll examine a broad spectrum of criminal justice concepts and theories, including criminology, ethics, law, evidence and procedure, corrections and juveniles.
You'll also complete an internship program designed to give you practical application exposure and an opportunity to interact with criminal justice professionals, offering you the opportunity to directly observe and experience connections between criminal justice theory and practice.
Employment Information
Graduates of Piedmont Technical College's Criminal Justice Program are working all over the region and throughout South Carolina. Recent grads have found work with:
Locations:
Video