Mechanical Engineering Technology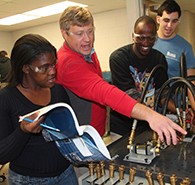 The Mechanical Engineering Technology curriculum equips the graduate for: performing a key role in the mechanical design process; installing, troubleshooting and repairing mechanical and electro-mechanical equipment; programming CNC machine tools, computers, programmable controllers and robots; performing general maintenance functions.
Featured Profile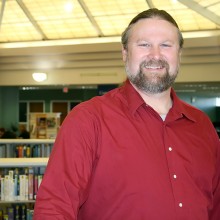 Mechanical Engineering Technology Major
Graduation Date: August 2011
Robinson spent many years as a cable TV supervisor, and knew that he was ready for a change. He started his path toward becoming a nuclear engineer at Piedmont Technical College.
Most industrial products are mechanical in nature, and almost nothing can be made without the use of machines and structures. There will always be a need for the Mechanical Engineering Technology specialist.
Career Information
Career Tracks
salary average: $51,980.00 per year according to the US Department of Labor. 
90% placement rate for the 2011 - 2013 graduates
Entry Level Positions
mechanical technician
maintenance technician
junior engineer
Locations:
Video