13 Honored for Loyal Service to PTC
They are there day in and day out, so loyal you barely notice them. However, long-serving employees should never be taken for granted. Accordingly, Piedmont Technical College (PTC) recently held a luncheon to recognize 13 dedicated professionals who have served the college with consistency and distinction over the years.

Four employees were honored for 20 years of service. They are:  William "Lee" Balentine, program director and instructor for Radiologic Technology; Sally Cooke, executive assistant in the President's Office; Christina Knight, Engineering Design Technology instructor; and Lisa Martin, dean of Instructional Development and Academic Support.

Nine were recognized for 10 years of service. They are:  Alesia Brown, vice president for Human Resources; Heather Burden, English instructor; Lauren Casey, graphic designer in Marketing and Public Relations; David Henry, department head for science and biology instructor; Lakeya Jenkins, department head for English; Lisa Lanford, evening help desk coordinator; Lynn Slater, executive assistant to the vice president for Academic Affairs; Clay Sprouse, program director and instructor of Pharmacy Technology; and Lisa Taverna, instructor in Instructional Development and Academic Support.

Would you like to work for an organization that truly values you? To view PTC job opportunities, go to www.ptc.edu/jobs.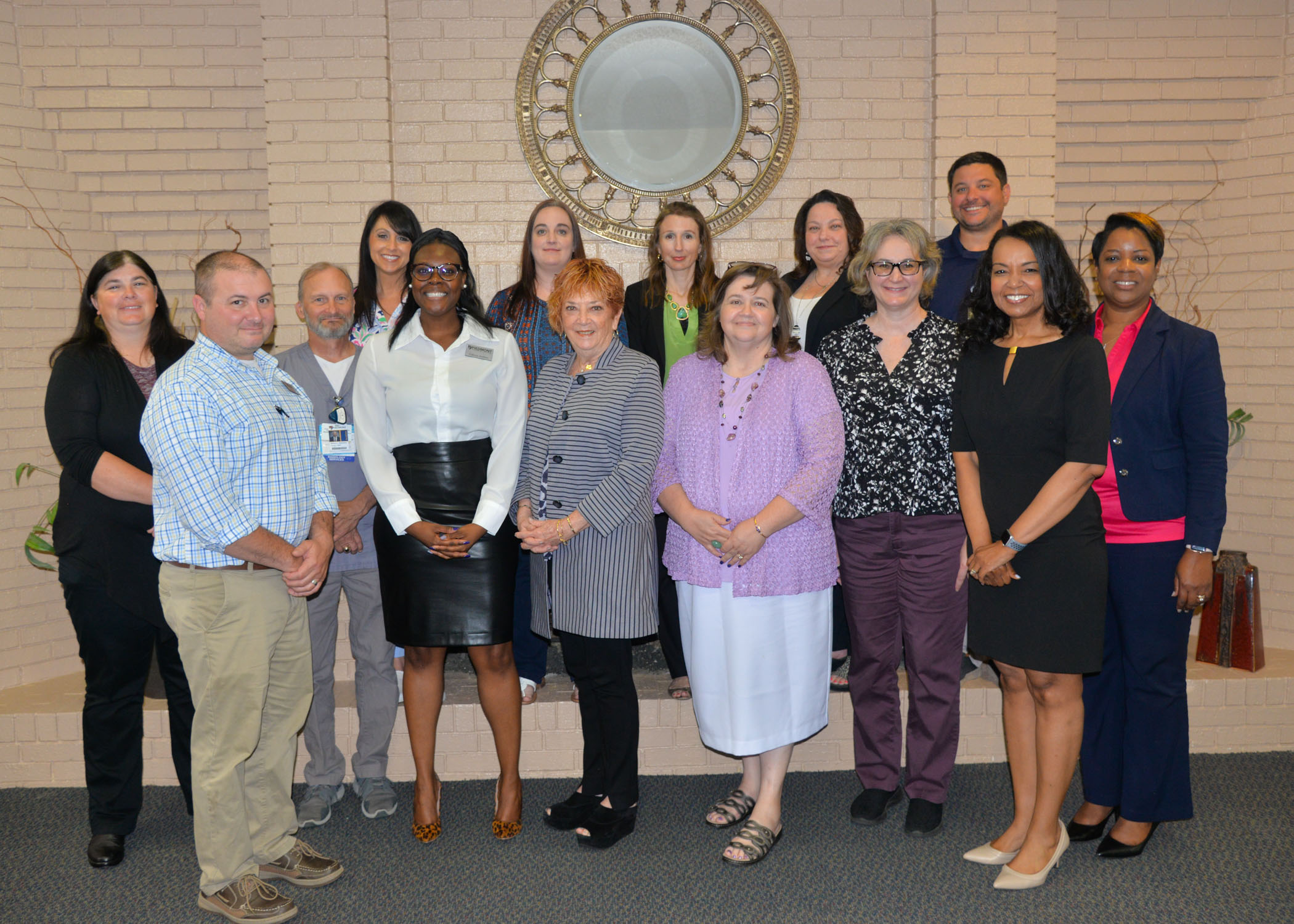 PHOTO: PTC Service Award recipients, from left:  Christina Knight, David Henry, Lee Balentine, Lynn Slater, Lakeya Jenkins, Heather Burden, Sally Cooke, Lauren Casey, Lisa Martin, Lisa Lanford, Lisa Taverna, Clay Sprouse, PTC President Dr. Hope E. Rivers, and Alesia Brown.