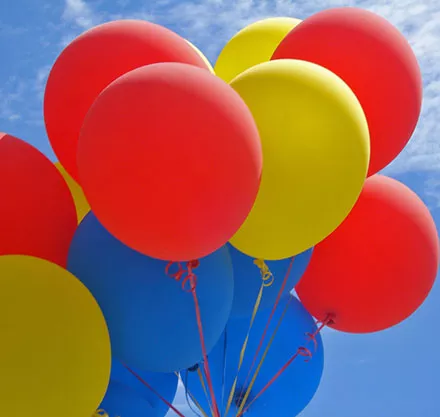 Academic Honor Students Recognized for 2021 Fall Term
Piedmont Technical College (PTC) students who had outstanding academic accomplishments during the 2021 fall semester have earned inclusion on the PRESIDENT'S LIST. To be named to the list, students must be full time and earn a term GPA of 4.00. Students will receive a certificate of achievement signed by the college president.

    PRESIDENT'S LIST students include:

    Abbeville County – William C. Ashley, Richard Hazelwood III, Jenny T. Le, Ana W. Lumpkin, Staci Overholt, Olivia D. Watt and Calvin Wilson, all of Abbeville; Teresa King, Wesley P. Newton and Stephanie M. West, all of Donalds; Janae V. Gillespie of Hodges; Rebecca A. Brickle and Taylor N. Smith, both of Iva.

    Anderson County – Sherry R. Dean of Honea Path; and Lynda Fulbright of Starr.

    Charleston County – Megan Hasinger of Charleston.

    Dorchester County – Michael Barnhill of Dorchester.

    Edgefield County – Timothy M. Jones, Rose I. Nicholson, Amanda Nowicki, Xenia Somerville and Jaden R. Young, all of Edgefield.

    Greenville County – Emily Sami of Greer; and Charles Posten Jr. of Simpsonville.

    Greenwood County – Trevor C. Armstrong, Noah P. Carter, Sabrina R. Castillo, Juan A. De Leon Gonzalez, Mary R. Dodgen, Cierra R. Friez, Malia K. Garcia, Michael R. Green, Saige L. Green, Trey Hampton, Ben Herig, Heaven L. Hewett, Grace P. Lawrence, April M. Lewis, Francesca M. Lopes, Allyson M. Mitchell, Mariana Ortiz Lopez, Adam H. Prince, Dylan P. Roskowski, Brady N. Stennett, Gabriel D. Stumbo, Thomas E. Thompson Jr., Kylie A. Turner, Lauren E. Walker, Patrick Webb, Jordan R. Wendel, Anna S. Wiseman and Olivia J. Zimmerman, all of Greenwood; Cearah L. Jones of Hodges; Jennifer S. Billings, Hannah G. Madden, Justin A. Roberts, Taylor Schultz and Kaitlyn E. Vickery, all of Ninety Six; and Kristin Smith of Ware Shoals.

    Kershaw County – Tyler Rocha of Camden.

    Laurens County – Stephanie L. Anderson, Virginia M. Gillispie, Trashunah L. Godfrey, Walter L. Goodwin and Wesley C. McWatters, all of Clinton; John W. Goforth and Tiara I. Speaks, both of Cross Hill; Kayla R. Kellett and Robert Peterson, both of Gray Court; Brianna Clark of Honea Path; Johnathan S. Baker of Joanna; Marcelina Barcenas, Emma M. Hill, Austin W. McNuer Jr., John W. Porter, John W. Roland and Joshua Wilson F. Waterman, all of Laurens; Tystasia A. Ruff of Mountville; Madison Davis, Megan D. Sloan and Tamera A. Thompson, all of Waterloo.

    Lexington County – Tyler R. Billie of Batesburg; Jennifer J. Fairhart and Meredith D. Sharpe, both of Chapin; Angella D. Drafts and Emily H. Drafts, both of Gilbert; Amy M. Marshall and Dalton Oswalt, both of Leesville; and Todd A. Spor of West Columbia.

    Newberry County – Taylor W. McCowell of Cross Hill; Amber J. Beard, Kirsten A. Bickley, Shirley D. Brown, Colby G. Kneece, John H. Long Jr., Rodrigo A. Martinez, Alison B. McLawhorn, Eric W. Moore, Jeremy Odom and Jayson T. Sanders, all of Newberry; Jessica B. Bullard, Travis Haltiwanger, Sarah E. Hentz, Amanda N. Morris and Kelly J. Vanarsdall, all of Pomaria; Sophia G. Boozer, David S. Hester, Madison V. Kern, Ashlyn K. Kinard, Kacey M. Neiger and Rachel E. Redd, all of Prosperity, and Azucena Mejia-Santiago of Silverstreet.

    Saluda County –Victoria L. Berry, Hannah Lovette, Rachel Shore and McKayla L. Smith, all of Batesburg; Jacob Guiton of Chappells; Adrianna F. Oxner of Leesville; Haley S. Bedenbaugh, Alabama L. Cleveland, Carmen V. Doubrava, Caleb Fincannon, Travis M. Long and Nicholas D. Phipps, all of Saluda.

    Spartanburg County – Ashley M. Capps of Enoree; and Alana L. Fowler of Woodruff.

    Sumter County – Nicholas G. Barto of Shaw AFB.

    Union County – Allyson M. Davis of Union.

    Atlanta, GA – Frank Zamor.

    Marietta, GA – Matthew Taylor.

    Maryville, TN – Jacob T. Hill.

    To be named to the DEAN'S LIST, students must be attending full time and have earned term GPAs of 3.75 or higher. 

    DEAN'S LIST students include:

    Abbeville County – Shanquilla C. Bowie, Evan M. Herndon, Kiara D. Jackson, Kentavious Rayford and Brian J. Tiller, all of Abbeville; Noah B. Howell and Anna Ott, both of Honea Path; and Samuel H. Parnell of Iva.

    Anderson County – Cheyenne Allen and William Cantrell, both of Honea Path; and Brooklyn E. Latham of Iva.

    Darlington County – Jacob Grant of Lamar.

    Edgefield County – Lillie A. Metz, Tabatha N. Reynolds, Heather Taylor and Amy N. Williams, all of Edgefield; Shaquana Miles and Marjorie R. Morris, both of Johnston; Tyniah West of McCormick; and Miranda Wagner of Trenton.

    Greenville County – Chad Wooten of Greenville.

    Greenwood County – Mikayla A. Thomas and Diamond A. White, both of Bradley; Laney Otts of Donalds; Evan E. Brown, Meredith B. Cameron, James Daniel, Douglas D. Dilleshaw Jr., Justin Dodson, Katherine B. Durkan, Tiffany Evans, Grayson E. Fain, Frank J. Hagen, Merry Lu Han, Carter C. Johns, Jariko T. Jones, James E. Loggins, Savannah M. Nickles, James C. Owings, Mary A. Perkey, Tyneshia D. Rapley, Taija A. Robinson, Heidi A. Roby, Ryan J. Rusche, Gracie M. Smith, Marshall A. Smith, Michael L. Steely Jr., Presley X. Wright and Lauren E. Young, all of Greenwood; Mari M. Agnew, Oscar Aleman-Jose Jr., Benjamin T. McIntyre, Evin K. McIntyre and Ashley N. Pridgen, all of Hodges; Arden B. Owings of Saluda; and Wendy M. Carrillo of Troy.

    Kershaw County – Jacob B. Campbell of Camden.

    Laurens County – Jared A. Alvarado and Elizabeth Snead, both of Clinton; Emily M. Barrouk, Augustine J. Brown, Carrie A. Culbertson, Elizabeth Huffman, Mykayla Neely, Colton M. Post, Juliet Rivera-Cedillo, Liliana G. Weathers and Weston G. Wilson, all of Laurens; Seth R. Alexander of Ware Shoals; and Lacy J. Arnold of Waterloo.

    Lexington County – Delaney J. Ratcliff and Laura R. Simmons, both of Chapin; Susan Coffey of Gaston; Bethany Fink of Gilbert; and Thomas R. Corley of Swansea.

    McCormick County – Saveion J. Adams and Angel D. Freeman, both of McCormick.

    Newberry County – Briana M. Arnold, Kayden Beverly and McKenzee E. Chadwick, all of Little Mountain; Anthony Alvarez-Robles, Nigel J. Boyce, Rebekah Dominick, Noah O. Longshore, Yahaira Moreno and Riley E. Peel, all of Newberry; Tyler B. Alewine and Parker A. Horne, both of Pomaria; Garret A. Dawson, Kristiana N. Enlow, Rutledge C. Hamm, Michelle N. Lancaster, Heather N. Shaw and Alexis K. Sodlink, all of Prosperity; Jose N. Avila and Garrett O. Jenkins, both of Whitmire.

    Richland County – Courtney Cannon and Annika F. Patrick, both of Chapin.

    Saluda County – Elissa G. Rodgers of Batesburg; Ryan D. Fingerlin, Alberto M. Gomez, Jonathan Valdez, Courtney E. Wertz and Mason L. Williams, all of Saluda.

    Spartanburg County – Julie Herzing of Duncan; Heather M. Mims of Enoree; Ana Ferreiro of Greer; and Brittany L. Unkle of Spartanburg.

    Kenai, AR – Noah N. Hodges.

    The MERIT LIST recognizes students who are registered for 6-11 credit hours and have earned term GPAs of 3.75 or higher.

    MERIT LIST students include:

    Abbeville County – Cameron Beauford, Sydney Dawson, Cathrine Dubose, Riley Evans, Ayllon Gilliard, Jacob Gilmer, Bryson Hershberger, Jordan Leslie, Kasi Lewis, Emalee Mann, John McCarthy-Miller, Nicholas Nance, James Price, Jennifer Pruitt, Bethany Seagrove, Tyrez Turman and Bridget White, all of Abbeville; Russell Chappell of Calhoun Falls; Madison Ashley, Debra Cade, Mauryn Campbell, Whitney Peirce and William Ware, all of Donalds; Lylia Overholt of Due West; Meredith Denning and Trinity Tate, both of Greenwood; Roberta Clugston and Robin Stoll, both of Hodges; William Wieters of Iva; and Billie Brown of Ware Shoals.

    Aiken County – Carson Woodward and Collin Woodward, both of Aiken; and Carter Dubose of Monetta.

    Allendale County – Kenyante' O'Neal of Allendale. 

    Anderson County – Lacretia Marshall of Belton; and Leslie Ricketts IV of Honea of Path.

    Beaufort County – Maranda Baker of Beaufort.

    Charleston County – Cullen Orcutt of Mount Pleasant.

    Edgefield County – Leah Baker, Allison Burnett, Blakelyn Crytzer, Elise Fallaw, Nicholas Poe, Jazmin Polatty, John David Satcher and Jordan Williams, all of Edgefield; Montana Vanzant and Gayle Watkins, both of Johnston; Lillie Prince of McCormick; Matthew Bedenbaugh of Modoc; Anna Buck, Christina Buck and Taylor Dean, all of North Augusta; Tymara Chick and Jon Donwen, both of Trenton.

    Florence County – Essence Jackson of Florence.

    Greenville County – Lakeisha Chambers, Gloria Decicco and Amaro Sunga, all of Greenville; Kayla Bridwell of Taylors.

    Greenwood County – Breana Thomas of Bradley; Angela Butler of Donalds; Kayla Akins, Selena Alonzo-Rojas, My'Kia Arnold, Ella Bassett, Agnesa Bela, Charles Bellor, Reece Bradberry, Astra Brooks, Jacob Callahan, Blason Callaway, Charley Calvert, Miyonda Carter, Catherine Cason, Kailey Clegg, Sudie Clem, Julia Creswell, Madison Crocker, Anna Dahlberg, Mark Daniels, Hayden Darby, James Davis III, Sahara Dimiati, Kayleigh Doerflein, Virginia Donaghy, Corey Drennon, Jennifer Dubose, Charles Edwards, William Ellenberg IV, Holly Fairey, Quenton Garrett, Drew Geoly II, Hampton Goldman, Litzy Gonzalez, Latissa Goode, Brandon Hedden, Andrew Hodges Jr., William Holder, Angie Hollingsworth, Jasmine Holloway, Amanda James, Bret Johnson, Scarlett Jonda, Sasha Jones, Tamara Jones, Andrew Joseph, Tereza Karademitros, Autumn Kelley, William Lazur, Layton Logan, Meredith Major, Araceli Manuel, Yesenia Manuel, Amaleya Mendoza, Anna Mitchell, Kyle Moore, Ashley Morse, Kirsten Neufeld, Emily Nguyen, Stephen Palmore, Abhi Patel, Shaunte Payton, Daniel Phillips, Laura Presley, Charles Price, Klaire Rice, Betty Richards, Taylen Richey, Jacob Roskowski, Robin Rutan, Zoe Scott, Bailey Shaw, Kimberly Sieburg, Grant Simons, Marshall Smith, Peyton Smith, Skyelar Smith, Jonah Spate, Ashlan Steely, Margaret Stevens, Catherine Stokes, Katelyn Timmerman, Elizabeth Tollison, Katelyn Vaughn, Joshua Weeks, Daytez Wideman, Anna-Kaye Williams, Anton Williams, Hunter Willis, Cayli Winger and Amiya Young, all of Greenwood; Bailey Aldridge, Mary Andrews, Brianna Davenport, Sophia Lai, Corley Lyle, Jackson McCoy, Levi Smith, Gavin Sweezy, Nathaniel Thomas and Anna Van Swol, all of Hodges; Payne Davis, Brandon Farver, Jacob Fleeman, Ethan Gardner, Kaylee Phillips, Taylor Smith, Sydney Stabosz and Garrett Wiley, all of Ninety Six; Jeffrey Drake Sr. and Brandon Heinz, both of Troy; Chasity Cox and D'Anna Greene, both of Ware Shoals.
    Horry County – Jamaine Woodard of Little River.

    Laurens County – Angela Cummings, Carl Johnson, Thomas Keadle, Somekia Key-Williams, Alex Laws, Kathryn Lee, Justin Moton, Marcus Shelton, Janet Speaks, Judith Szymanski, Albertina Thompson, Alyssa Traynham and Rachel Venable, all of Clinton; Melody Finley, William Thompson and Ashley Turner, all of Gray Court; Calem Burns of Kinards; Savanna Avila, Sekema Blakeley, Jonathan Callahan, James Coats, Denaja Franklin, Blair Griffin, Lucy Homes, Johnathon Mann, James McNuer, Jaimie Neely, Ian Pierce, Brandt Samuels, Abigail Whitten and Ashton Wilson, all of Laurens; Brandie Bishop of Mountville; Dalton Haynes and Bryan Lopez Perez, both of Ware Shoals; Emily Abercrombie, Liberty Adams, Sarah Bailey, Summer Butler, Karen Fowler, Jaselyn Jennings, Latitia Jones, Sharnice Rice, Bridget Richitelli and Mark Seay III, all of Waterloo.

    Lexington County – Shelby Attaway, Danielle Brannon and Kendra McGuinn, all of Batesburg; Joshua Lindler and Zachary Lyons, both of Chapin; Jonathon Holden of Columbia; Aliya Martin, Kayla Martin and Madison Metts, all of Leesville; Branden Coleman and Brian McCall, both of Lexington; and Nicholas Jeffcoat of West Columbia. 

    McCormick County – Hunter Barnes, Demetrius Mack and Jermetris Martin, all of McCormick; and Cayla Smith of Parksville.

    Newberry County – Katlyn Crooks, Charlotte Delk, Ellen Lindler and Emma Stuck, all of Little Mountain; Richard Baxter III, Leandro Benitez, Katherine Corbett, Bethany Daniels, Heather Guin, Morgan Harshaw, Lacy Hawkins, Brandon Kelly, Robin King, Yuvika Kumari, Josue Mendoza-Gomez, Cole Phillips, John Shealy, Nataleigh Sorcia and Jonathan Villalobos, all of Newberry; Josie Blanchard, Ashari Bookman, Lyn Bouknight, Dawn Morris, Jon Ruff, Morgan Shealy and Cameron Wicker, all of Pomaria; Layla Carter, Kaela Chapman, Emily Davis, Erica Davis, Charles Dragoon III, Cadence Gonzalez, Carsyn Hydrick, Jaylee Koon, Ryan Long, Marcie McGrath, Angela Moore, Tyler Shackelford, Garett Shealy and Rachel Smith, all of Prosperity; and Jena Ray of Whitmire.

    Pickens County – Taylor Patterson of Liberty.

    Richland County – Allison Johnson, Alex Norton and Bethany Taylor, all of Columbia; and Marissa Harris of Elgin.

    Saluda County – Esther Joaquin, Helen Johnson, Tyson Johnson Jr., Erin Rodgers, Jose Sanchez Martinez, Alicia Shealy and Sarah Shore, all of Batesburg; Monique Smith and Margaret Yonce, both of Johnston; Rebecca Sauls of Leesville; Johnathan Roy of Prosperity; Tynekia Abney, Kenya Aguirre, Katherine Altman, Kerri Bradley, Payton Campbell, Olivia Coleman, Jaxon Connell, Jared De La Paz, Abby Gentry, Annelise Griffith, Madison Guy, Macy Hatcher, Jonathan Howard II, Alexandria Mitchell, Angelina Phillips, Connor Sample, Jasmine Smith, Javarious Stevens, JaCendria Thomas and Clayton Turner, all of Saluda.

    Spartanburg County – Kenyatta Hardy of Inman; and Hannah Cox of Spartanburg.

    Union County – Jamie Burns and Catina Smith, both of Union; and Cason English of Whitmire.

    Brooklyn, NY – Elutia Amakye-Small.

    Elberton, GA – Clint McCullough.
    
###