Automotive Summer Program Open for Registration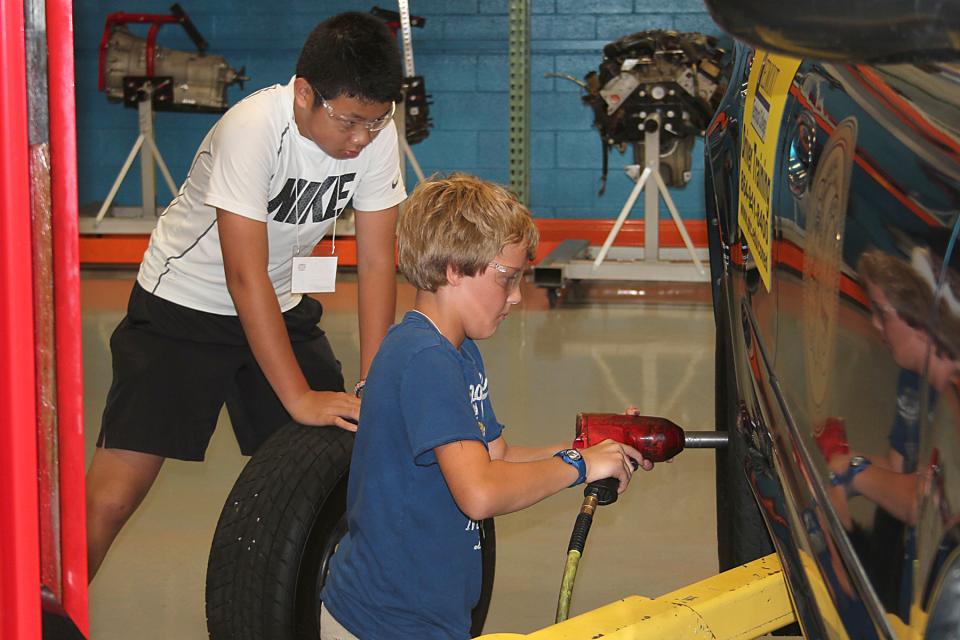 It's not too late to find something interesting to do this summer.
The Automotive Technology Summer Program will be returning this year June 23-27. Students ages 12-15 will learn about the exciting automotive industry, get hands-on instruction from PTC's award-winning faculty and learn about career options in the field.
More than a summer camp, the Automotive Technology Summer Program provides campers with hands-on projects that validate their ideas and encourage further study in engineering and automotive technology. Participants will tour the internationally-renowned BMW manufacturing plant and take a ride on the BMW Performance track. In addition, participants will visit a NASCAR Sprint Cup Series shop in Concord, N.C. Students will have access to some of the top individuals of the automotive industry, including representatives from GM, Ford, Chrysler, Toyota and Nissan.
"The Automotive Technology Summer Program offers a great opportunity for young people considering a career in the automotive sector to witness firsthand some of the most current innovations in the industry," said Brad Emery, instructor/coordinator for the Automotive Technology program at Piedmont Technical College and director of Automotive Technology Summer Program.
Rising seventh through ninth grade students at least 12 years of age who are interested in attending can register by contacting Vickie Baldwin at (864) 941-8400. Space is still available and the cost is $95 per camper. Lunch and snacks will be provided. For more information, call Brad Emery at (864) 941-8468.