BBQ Dinner Thanks Area Officials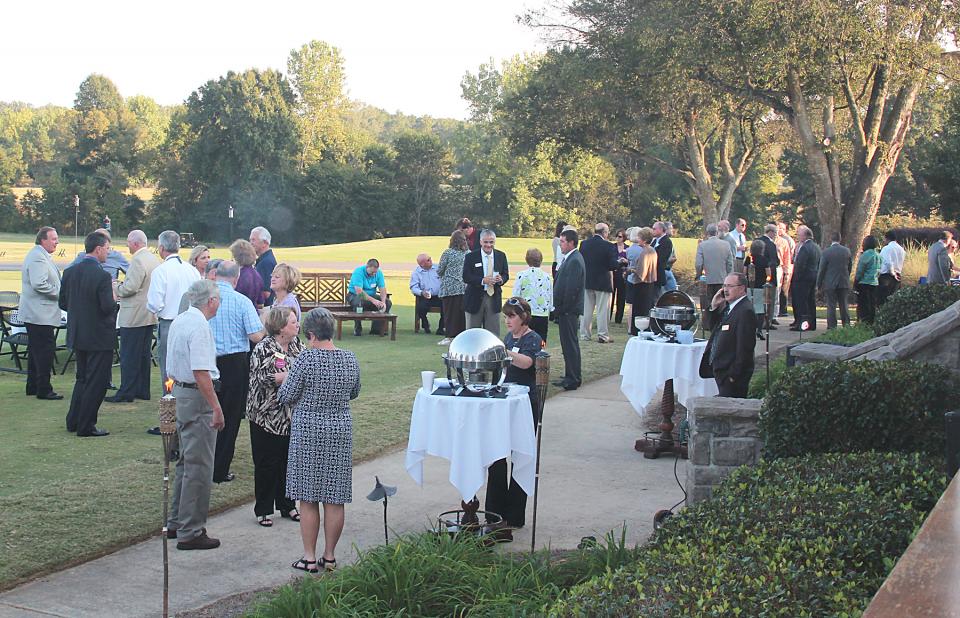 The Piedmont Technical College Area Commission recently hosted a barbecue dinner at Bermuda's at The Links at Stoney Point, for local, state and federal legislators to raise awareness of PTC's vital role in the work force development of South Carolina's Lakelands region. The event was attended by more than 130 people, including legislative officials, the Piedmont Technical College Area Commission and members of the PTC faculty and staff.
"One of the things we really appreciate is the support of everybody here for Piedmont Technical College," said Jim Medford, chairman of the Piedmont Technical College Foundation. "Building is what's been going on at Piedmont Tech whether it's building enrollment or working diligently to build a ready work force for the outstanding economic development activity we've been blessed with in our area."
The event, which was funded by the Piedmont Technical College Foundation, included a social hour and a sit-down barbecue dinner. Legislators and PTC officials discussed the college's essential function in the region, South Carolina's current economic status and how the college is partnering with counties throughout the region to strengthen economic development efforts.
"It is a great pleasure and honor to have you here because all of you have had a big impact on what Piedmont Tech has been able to accomplish," welcomed Y. J. Ahn, PTC Area Commission chairman. "It is truly an exciting time to be associated with PTC because of the amazing things the college has achieved."
"We as a college would not be able to do the things we do without the vast support that we've had from all the organizations represented here," said Dr. Ray Brooks, president of Piedmont Tech. "We are very fortunate to live in an area where people look for solutions and at the end of the day, they do the right thing for our students."
Speaker for the event was Buddy Livingston, chairman of the Newberry County Council.
"Being involved with economic development with the county council, we all know the importance of a work-ready work force," said Livingston. "The programs offered at Piedmont Tech are so beneficial to our citizens in Newberry County. We share the same vision and the same mission which is educating our youth."