Criminal Justice Instructor Brings Experience to the Classroom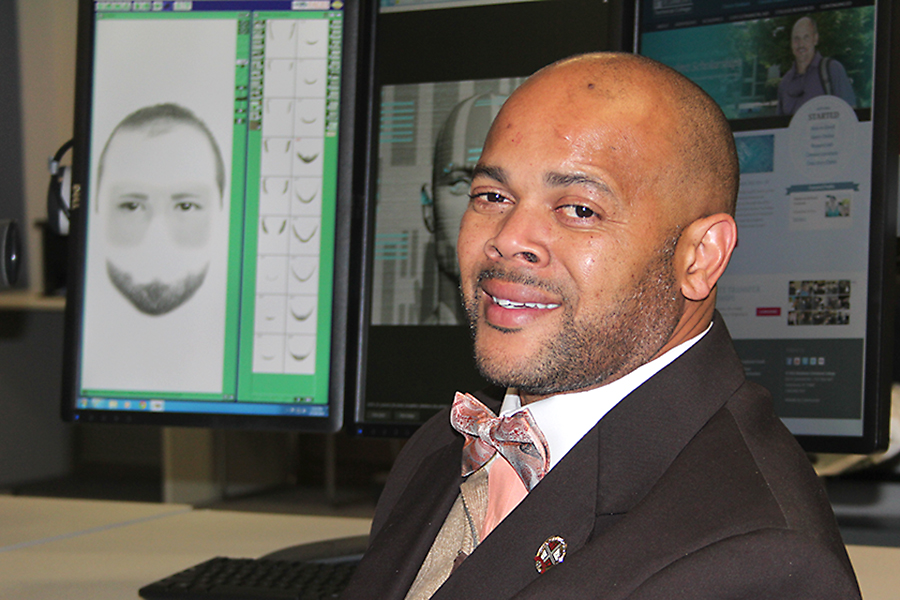 John Sloan has spent his career working to "protect and serve." As an instructor for the criminal justice program at Piedmont Technical College, he is now working to prepare the next generation of those who will enter the criminal justice system.
Sloan served in the United States Marine Corps following high school. His experiences with the Corps led him to seek a career where he could continue to protect. He left the Marine Corps and joined the Columbia Police Department, where he served for 24 years in many capacities from special victims' unit and victim advocacy to burglary and intelligence divisions.
Prior to his retirement, Sloan worked in the training division of the department where he taught various aspects of domestic violence and juvenile delinquency. He began to make plans to teach. When he searched for criminal justice jobs, he found Piedmont Technical College.
"I didn't know what to expect, but I knew this was what I wanted to do," he said.
Sloan received a call from Josh Lindsay, criminal justice program director at PTC. Sloan said he was impressed with the caliber of instructors already working in the program and the real-world experience they brought to the students. But the true selling point was the state-of-the-art simulation lab the college had recently purchased.
"Students at the undergraduate level come in and are ready to hit the road," Sloan said. "The simulation lab is unheard of in most bachelor's degree programs and even within most law enforcement agencies."
Sloan says he feels the experience of the instructors is key to teaching the students what they need to know before they enter the field.
"At Piedmont, you get not only the academics for the associate degree, but also the practical component," he said. "All of the instructors work or have worked in the field in some capacity. It gives the students that extra element to enhance what they learn in the textbooks."
Sloan earned his bachelor's degree in criminal justice from Benedict College and then earned his master's degree from the University of Alabama. He is currently pursuing his doctorate from Capella University.