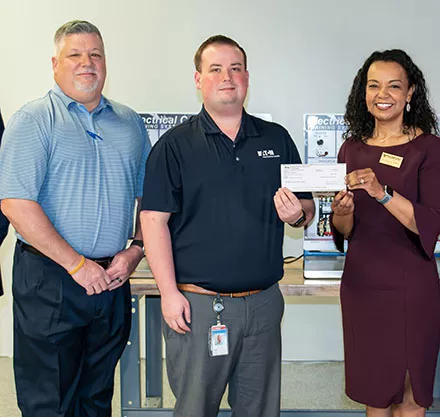 Eaton Corporation Donates an Additional $50,000 to PTC Foundation
During a March 3 tour of the Engineering Department at the Piedmont Technical College (PTC) Lex Walters Campus-Greenwood, officials from Eaton Corporation presented a check for $50,000 to the PTC Foundation for continued support of the college's engineering technology programs.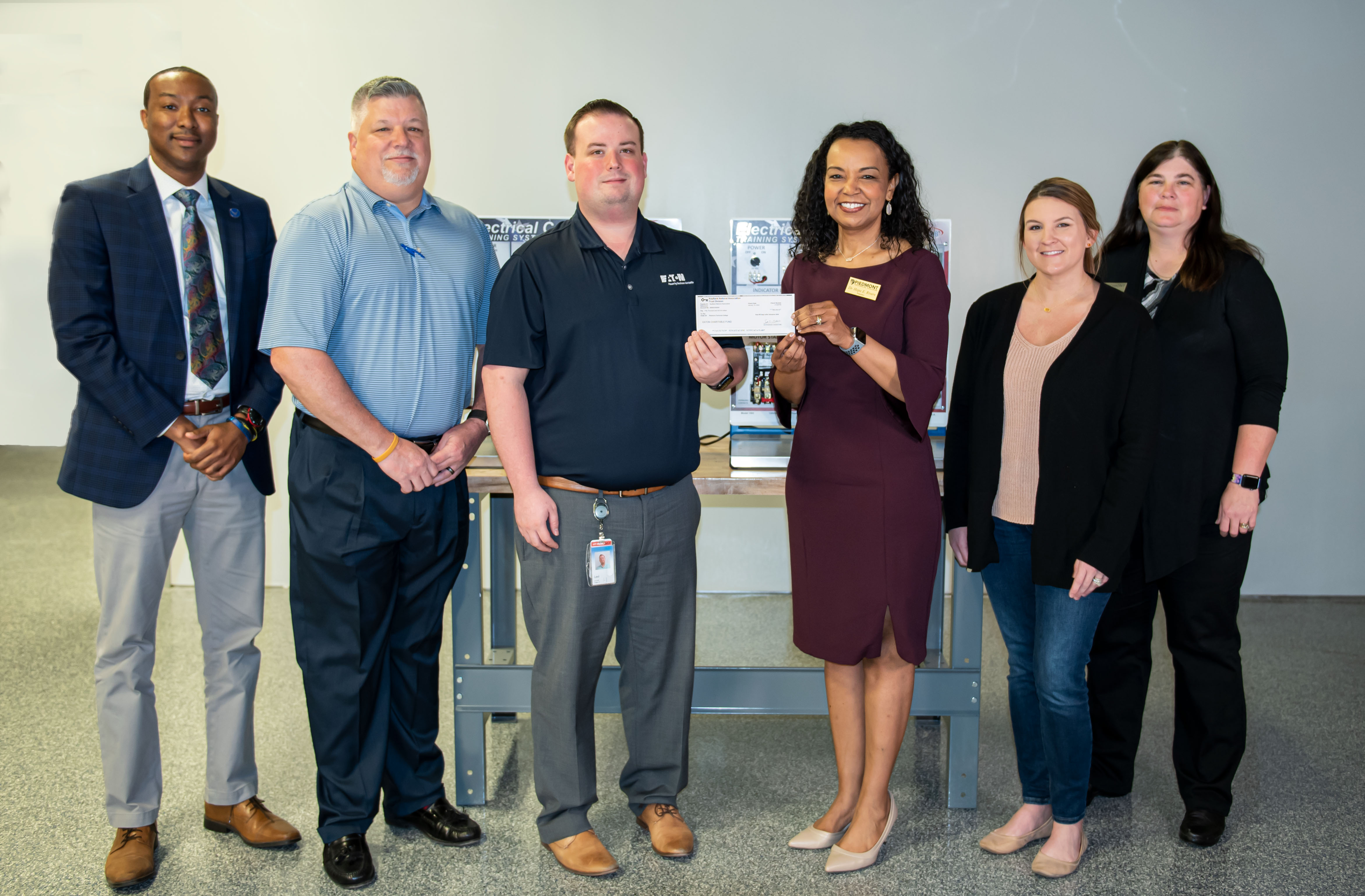 The global producer of power management technologies and services has several facilities in Greenwood and employs many PTC graduates. 

"We are extremely fortunate and grateful for Eaton's ongoing support of Piedmont Technical College," said Fran Wiley, associate vice president for development, PTC Foundation. "Eaton is a loyal friend and important partner working with the college to sustain workforce integrity and economic prosperity across the region."
###
PHOTO: Pictured from left: PTC Dean of Engineering and Industrial Technology Alvie Coes, Eaton Materials Manager and PTC Foundation Board Member Travis Gunter, Levi T. Huff, with the Eaton Human Resources Leadership Development Program, PTC President Dr. Hope E. Rivers, Eaton Human Resources Manager Chelsey Steifle, and PTC Engineering Design Technology Instructor Christina Knight.