Engineering Pathways Ease the Transition to a Bachelor's Degree
Although engineering careers are extremely rewarding, the cost of a degree at a four year institution and the time commitment involved in pursuing a bachelor's degree are major obstacles for some.
Piedmont Tech's Engineering Technology program lowers most of the barriers to entry into the field, through partnership programs with four year institutions like the University of South Carolina, U.S.C. Upstate and South Carolina State University.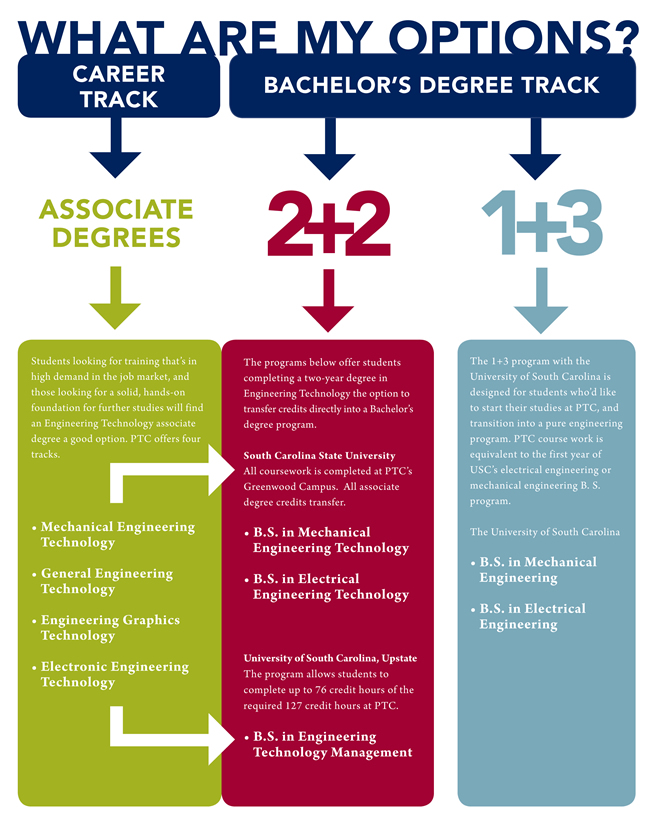 A student attending PTC can expect to pay about half the tuition they'd owe at a four-year university, and the college offers day and evening classes to help students schedule their course work around existing responsibilities.
To further offset the cost of attendance, PTC offers exemption credits toward an associate degree to high school students who've completed Project Lead the Way credits. "We're always working to make additional opportunities available to our students," said Sandy Warner, Engineering Technology department head.
"If you start here, you can get into the work force and earn a good salary after just two years in college, or you can save a lot of money on your bachelor's degree by taking advantage of one of our transfer options. "