Martin Follows His Destiny to Funeral Service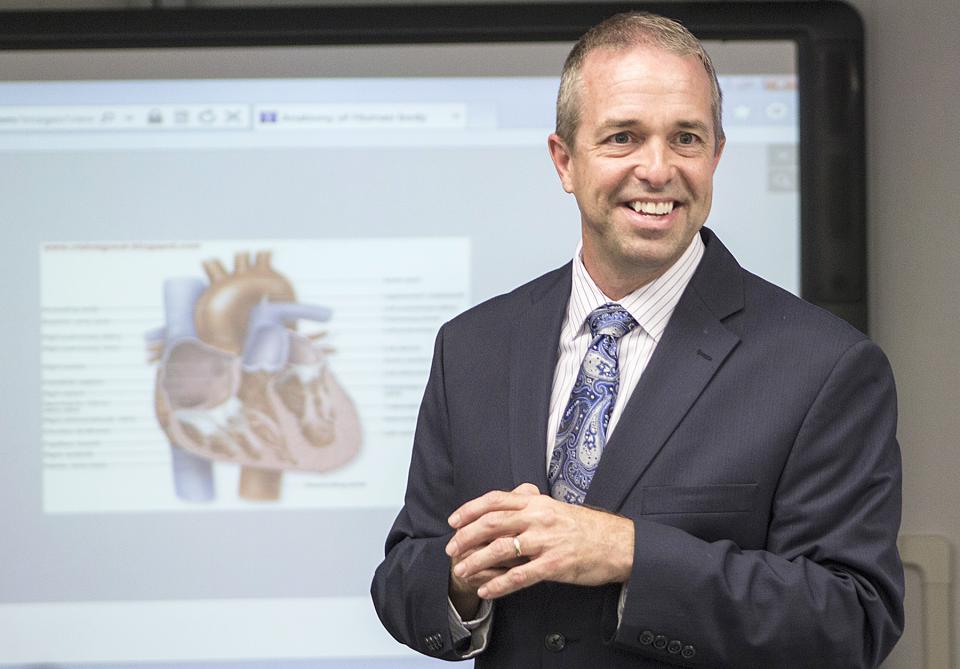 As a young high school student, David Martin had his goals set. He knew what he wanted to do and had the plan on how to pursue it.
Turns out, he was a bit off on the path he would take toward his destiny.
When Martin was in school, he wanted to go into advertising, but he took a part-time job at a local funeral home in Pineville, W. Va. during the summer before his senior year. He graduated from Pineville High School and started his education at Southern West Virginia Community College, but he continued working at the funeral home to help pay for college. He continued his education at West Virginia University, where he received his Bachelor of Science degree in journalism in 1983. He began searching for a job in the field, and he worked at the funeral home while he was searching.
Then it clicked.
"I looked for a job for about a year before I realized this was my job," Martin said.
In 1988, Martin graduated from the Cincinnati College of Mortuary with an associate degree in mortuary science. He continued to work in the funeral service industry until 2004, when he made the decision that changed his life. He became the funeral service education program coordinator and instructor at Piedmont Tech.
"The program at Piedmont Tech was going through a lot of changes at that time," he said. "A friend from Cincinnati gave me a call and told me this was a job I would be interested in."
Martin hit the ground running. He set new goals for the program, welcomed another new instructor, Dedrick Gantt, and prepared for reaccreditation of the program. He did this while also pursuing his master's degree from Grand Canyon University, learning how to be more than just a funeral director.
"I look back at it now and wonder how we did it," Martin said. "We were so focused on what we needed to accomplish. We were productive without being overwhelmed."
Since taking the position, Martin has seen the program flourish and grow. The funeral service program added a pet crematory in 2009, the first pet crematory at any of the 56 accredited funeral service programs in the country. A new, state-of-the-art facility that includes an expanded lab area, a body cooler, prep tables and high-tech broadcasting equipment was opened in 2010. And the program has 97 percent of graduates finding employment within the field.
"Our goal since 2004 has been to focus on improving students' scores and becoming the premier training facility for current and future funeral directors in the Southeast," Martin said. "Graduates leave us fully prepared to go to work, ready to serve the community and help others in their greatest time of need."
Martin has also continued to improve his ability to help the students succeed. He participated in the South Carolina Technical College System's 2009 Leadership Academy and the SCTCS Faculty Academy in 2014. And he serves on the American Board of Funeral Service Education accreditation committee.
"I think Dedrick (Gantt) and I have been doing the right things all along to bring recognition to our program," said Martin. "People know Piedmont Tech and the quality program we have for our students. That is what it is all about."
For more information on the funeral service program, call (864) 941-8774 or visit www.ptc.edu/funeralservice.