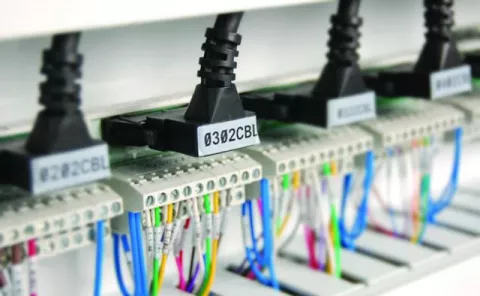 Milliken McCormick's Training Partnership with PTC Yields Results
The Milliken McCormick Plant offers a prime example of an ongoing commitment to identifying employee skills needs, and developing training plan that yields results.
Quantifying Needs
Milliken recently conducted a comprehensive testing program using ACT's well-known WorkKeys test. WorkKeys is a job skills assessment system that helps employers select, hire, train, develop, and retain a high-performance workforce.
Milliken worked with Piedmont Technical College to identify grant funding for the battery of tests, and had the College administer the test and interpret the results to gauge employee skill levels.
After initial testing, participants were enrolled in WorkKeys online training to boost their skill level for retesting. Given the training needed to succeed, all participating employees achieved WorkKeys Bronze, silver, or gold certificates.
As a result, Milliken gained a clear indication of employee strengths and weaknesses.
Targeted Customized Training
Milliken McCormick has worked closely with PTC to develop customized training programs in a wide range of skills—from PLCs to electricity, light-emitting diodes, and even lasers and rudimentary physics applicable to Milliken operations.
Although companies sometimes adopt a standardized curriculum for the sake of efficiency, it's often true that some employees won't reap the full benefit of the program due to differences in the way they process and acquire knowledge.
The result can be that, although employees are able to pass an assessment, the knowledge doesn't result in a higher level of skill in real world applications.
Enter Piedmont Technical College's Continuing Education program and instructor Roger Laughlin, who developed for Milliken a long-term training program that has inspired employees to learn skills in a way that's being applied on a daily basis.
The training is tailored not only to a list of nearly two dozen skills areas defined by the corporation and tested regularly but also to the individual students.
Both the company and its employees were willing to try something new to benefit each other and to rethink traditional training and education models."My students are very competent people," Laughlin said. "Even though they could go online and pass the required tests, they had some difficulty translating that into a tactile skill."
 "In continuing ed, we do on-site contract training, so Roger is actually going into the Milliken plant in McCormick and training these students," said Kassie Hall, program manager for the Continuing Education Program.
The training, said Laughlin, is tailored not only to a list of nearly two dozen skills areas defined by the corporation and tested regularly but also to the individual students.
"These employees want to learn – and I do not believe it is just to advance their pay grade," Laughlin said. "I believe they want to learn. They also bring questions to class from their fellow workers and I try to share information with them as well."
One of the other benefits of the long-term training plan through Piedmont Tech is its flexibility. Milliken outlines the overarching learning objectives – but they are subject to some change as a result of issues the students are having on the job.
The Milliken plant in McCormick, for example, cuts fabric by laser. So, Laughlin made a section on lasers part of their curriculum.
 "That's one of the really big benefits of having an on-site long-term training plan – the customization and having that training resource constantly available," said Hall.
Suzanne Perry, the human resources manager at the Milliken McCormick Plant, said the program has been, simply put, a "lifesaver."
"The hands-on training has been wonderful," she said. "Roger trains them, tests them, and reports back to our engineering services manager so we can gauge where we are."
Ultimately, it's less expensive in the long run to invest in and retain the employees who are already performing well than to spend an inordinate amount of time recruiting new, unproven personnel.
"Once you find a good employee, that's the lifeblood of your business," Laughlin said. "Ultimately, you are improving the overall workforce. The better your workforce is, the more attractive you are to outside companies, to expansions and so forth."