New Dean of Nursing Named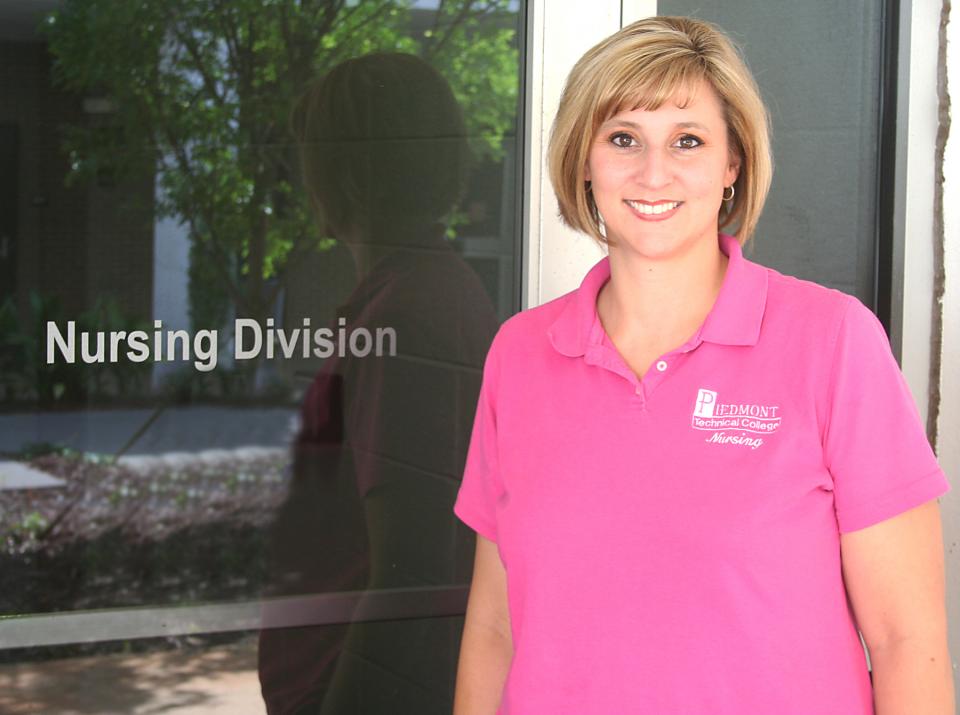 Piedmont Technical College has named Tara Harris the college's dean of Nursing. Harris replaces Rosalie Stevenson who retired in July after 32 years of service to PTC.
Harris, a registered nurse, has served as the SIMs lab coordinator and department head for nursing. She received her associate degree in nursing from Piedmont Tech, her bachelor's degree from Lander University and her master's degree from the University of Phoenix. She is currently working toward her Ph.D. from Walden University.
She began working at Self Regional as an RN in 2000. Harris had always had the goal of entering administration and was named bariatric coordinator. While serving in that role, she was invited to give a presentation to a group of Piedmont Tech nursing students.
"While I was here for the presentation, one of the faculty members asked if I was able to teach clinicals," Harris said. "I fell in love with teaching the students."
Harris said she loved working at Self Regional and was given a strong foundation, but she felt that teaching was her calling. She became an adjunct instructor for a semester, and then took a full-time position with the PTC nursing faculty.
As dean, Harris said she hopes to continue with the high-quality of education that is being provided for the nursing students. She also said she wants to work on retention of students.
"Caring is a big part of nursing, so I want to make sure we continue to instill that in our students," she said. "And I want the students to know we are a family here."
Harris said she is excited about becoming dean and looks forward to working with the students and the faculty.
"It's exciting to be able to work with this group of faculty," she said. "We're going to keep raising the bar for our students so we can make them successful nurses when they graduate."