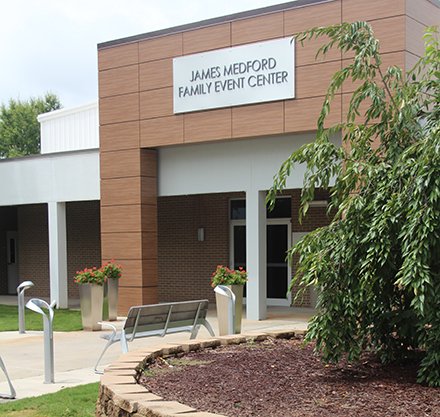 Piedmont Tech and SC Works to Host Job Fair March 22
March 9, 2018
Ever wonder what it will take to secure the right job at the right time for the right pay? The answers you find at the Upper Savannah Regional Job Fair just might surprise you. Hosted by Piedmont Technical College (PTC) and the Upper Savannah SC Works System, the event on Thursday, March 22, will feature more than 70 employers from Abbeville, Edgefield, Greenwood, Laurens, McCormick, Newberry and Saluda counties. The employers will be on site from 1-3 p.m. at the Medford Family Event Center on PTC's Lex Walters Campus at 620 N. Emerald Road in Greenwood.
PTC faculty and staff also will be on hand to discuss affordable training and educational opportunities that can qualify candidates for stable, lucrative careers right here in South Carolina.
"Area employers are looking for qualified individuals to do jobs that not only pay well but encourage their sense of pride in a company's success," said Ann Skinner, workforce development administrator for the Upper Savannah Council of Governments. "They are excited to attend this event because they get to see two different kinds of job-seekers ― students who are eager to apply their knowledge, and the general public. Joining forces with PTC has been a great partnership, and we are thankful that they are able to combine our job fair with their employer day so that these employers get the most out of a day away from the office."
"This is a rare opportunity to meet employers face-to-face and find out what it takes to get hired," said Joshua Black, associate vice president for enrollment and communications. "Obtaining the necessary, cutting-edge skills sought by today's employers is closer, faster, more affordable than residents might imagine at Piedmont Tech."
Companies represented at the job fair come from a diverse range of industries, including advanced manufacturing, government, health sciences, engineering, community service and education.
To help job seekers prepare for this event, partnering sponsor Upper Savannah SC Works System suggests:
reviewing the list of employers in advance to determine your focus;
researching companies you are interested in approaching;
updating your resume and bringing plenty of copies to share; and
dressing professionally, as you would for a job interview.
"You cannot over-prepare for an opportunity like this," Skinner said. "What you know, how you look, what you say can make a lasting impression. Make it count."
The event is open to the public. Participating companies include BMW North America, Colgate Palmolive, FujiFilm, Michelin and ZF Transmissions. A full list of participating employers can be viewed online at www.ptc.edu/jobfair. 
For further details, contact the Upper Savannah Council of Governments at 864-941-8050, 1-800-922-7729, or send an email to work@uppersavannah.com.
PHOTO CAPTION
The James Medford Family Event Center at Piedmont Technical College's Lex Walters Campus in Greenwood