Piedmont Tech Hosts Dave Ramsey Simulcast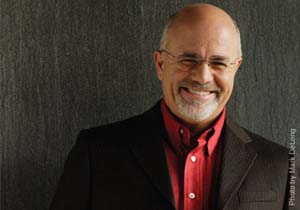 Dave Ramsey's Total Money Makeover event will be simulcast live to hundreds of locations across the country including Piedmont Technical College Saturday, March 17.
Broadcast live from Orlando, Fla., Total Money Makeover is the largest personal finance event in the U.S. This event is a fun, high energy presentation on financial principles that is both informative and entertaining. Participants will learn what it takes to get out of debt, how to spend money with a purpose, keys to saving money like never before, how to invest with confidence and much more.
Piedmont Tech is the exclusive host of this event in the Greenwood area. The simulcast will take place from 1 p.m. until 6 p.m. at the James C. Self Conference Center.
Event tickets are $39. Couples may share materials and receive two tickets for $55. Contact Continuing Education to purchase your tickets by calling (864) 941-8400.