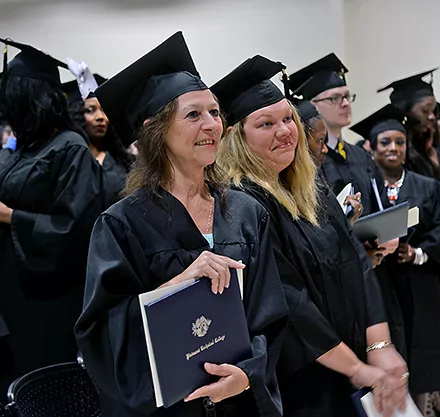 Piedmont Technical College to Hold Commencement December 13
Piedmont Technical College will be holding fall commencement exercises on Tuesday, Dec. 13. 
Commencement exercises will begin at 3 p.m. in the James Medford Family Event Center at Piedmont Technical College in Greenwood. 
Due to limited seating, tickets will be required for all guests attending the graduation ceremony. Each ticketholder, including children, will be entitled to one seat.
In recognition of Piedmont Technical College's 50th anniversary, the commencement address will be presented by Dr. Jeremy Lord.
Lord is the retired chairman of Paskill, Stapleton & Lord, Inc. a higher education management and marketing consulting firm with offices in Glenside, Pa. and Springfield, Mass. He founded the company in 1979. He has served as a consultant to 241 colleges and universities across North America, Europe, Japan and China, providing consultation in the areas of enrollment management, strategic planning and resource development.
Lord has served on advisory boards of independent schools, colleges and corporations. He is a senior fellow of the Association of Biblical Higher Education, advancing leadership development among member institutions.
A special feature of commencement exercises will be recognition of top graduates from Abbeville, Edgefield, Greenwood, Laurens, McCormick, Newberry and Saluda counties.