Piedmont Technical College to Hold Commencement June 1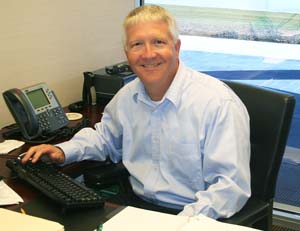 More than 500 graduates of Piedmont Technical College will receive certificates, diplomas and associate degrees during spring commencement exercises on June 1. 
Commencement exercises will begin at 7 p.m. at the Finis Horne Arena at Lander University, and graduates as well as guests are encouraged to arrive early. Once occupancy reaches capacity, additional guests will not be permitted to enter. 
The principal speaker for the event will be Robbie Templeton, chairman of the Greenwood County Council.
Templeton has represented the residents of District 6 on the Greenwood County Council since 1995 and was elected chairman in 2003. The Greenwood native received his bachelor's degree from Lander University in 1985. Templeton was named an honorary alumnus to Clemson University in 2009 and received the Piedmont Technical College Presidential Medallion in 2010.
Templeton has been employed for eight years with Countybanc Insurance, where he serves as the assistant vice president for personal lines. He is active on several boards, including the Partnership Alliance executive and finance committees, the Lander University Board of Visitors, the Greenwood High Booster Club and the Greenwood Clemson Club. He is an avid runner and volunteers as the cross country coach for Greenwood High School.
A special feature of commencement exercises will be recognition of top graduates from Abbeville, Edgefield, Greenwood, Laurens, Newberry and Saluda counties. Dr. Ray Brooks will also announce recipients of the prestigious Presidential Medallion awards. 
The event is open to the public at no charge.