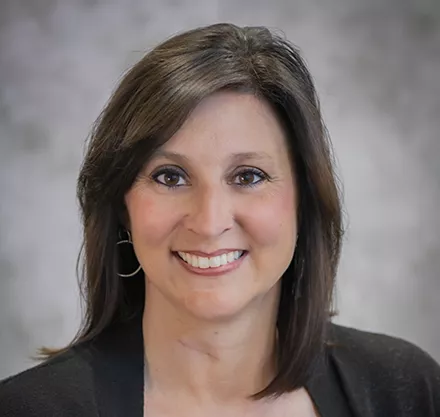 Piedmont Technical College to Renovate and Expand Nursing and Health Sciences Facilities
Piedmont Technical College (PTC) has received a total of $6.8 million in state funding to renovate and expand its health care education facilities on the Lex Walters Campus-Greenwood. As the leading educator of health care workers in the region, PTC is well-known for educating a large number of nurses, but its Health Care Division also trains hundreds of students in fields across the health care service spectrum, including surgical technology, medical assisting, cardiovascular technology, and respiratory care.

"Over the past two years, Piedmont Technical College has conferred more than 700 degrees and diplomas to graduates in health care-related professions," said PTC President Dr. Hope E. Rivers. "We work closely with health care providers across the region to identify the most pressing workforce gaps and build a pipeline of graduates qualified to fill them. We are very thankful for the continued support we receive from the state General Assembly and county councils. Without their support, these types of renovations and expansions would not be possible."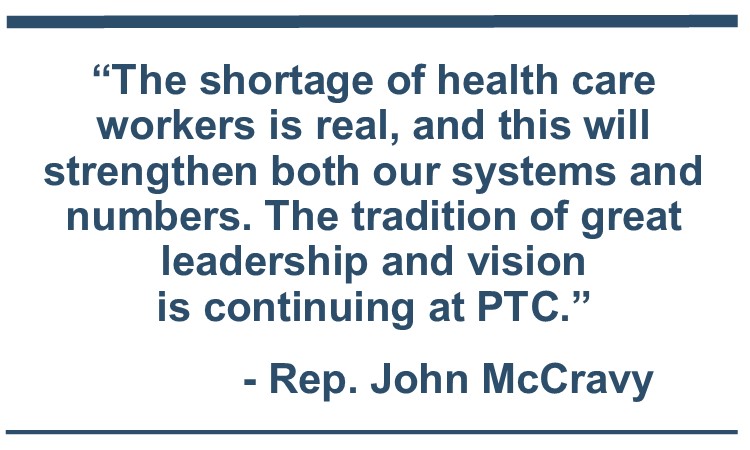 The project will include renovations to approximately 24,000 square feet of existing space devoted to training health care workers as well as construction of a new two-story 12,100 square foot structure. The college is covering the remaining cost of the project above the $4.8 million dollars received for renovation. 

PTC Health Care Dean Tara Gonce said that improvements are timely, as the existing building was constructed 30 years ago. 

"We are very excited about this project," Gonce said. "The expansion will increase our capacity to enroll even more students who are seeking needed heath care certifications. And when it is finished, it will be comparable to the O'Dell Center in terms of offering the latest, most sophisticated technology and equipment available."

"On behalf of the entire Self Regional Healthcare organization, I'd like to congratulate Piedmont Technical College on this exciting news about funding for expanding its healthcare education facilities," said James A. Pfeiffer, president and CEO of Self Regional Healthcare. "This funding, and the renovations that will result from it, will make an already strong program even stronger. It's vital to the health and wellbeing of our community that we have a pipeline of well-trained and high-quality healthcare talent right here in the Lakelands, and we are so grateful for partners like Piedmont Tech working hard to see that this need is met."

"On behalf of the Greenwood delegation, it is our pleasure to help in this worthwhile project," said Sen. Mike Gambrell. "This will help our Greenwood Community for generations to come."

"We are very excited to hear the news of the expanding healthcare education facilities at Piedmont Technical College. As a partner with Prisma Health in developing the future healthcare workforce, we are proud of Piedmont Technical College for taking this step to expand and proactively address the growing challenges of resourcing healthcare," said Justin Benfield, CEO of Prisma Health-Laurens County Hospital. "This expansion will bring additional highly-qualified talent to our area, providing improved local access to quality healthcare. We look forward to the continued successes of Piedmont Technical College and our partnership." 

"It is our Delegation's intention to continue to support the most important work of Piedmont Tech in our region," said Sen. Billy Garrett. "We shall continue the hard work and legacy of the late Senator Billy O'Dell."

"This is great news for Greenwood and our state," said Rep. John McCravy. "The shortage of health care workers is real, and this will strengthen both our systems and numbers. The tradition of great leadership and vision is continuing at PTC."

"This is yet another significant advancement for Piedmont Tech in their mission to provide workforce training for the Lakelands area," said Chuck Moates, chairman of Greenwood County Council. "Greenwood County is proud to be a contributing partner in this endeavor." 

Pre-construction preparation work is currently underway. 

###

PHOTO:  PTC Health Care Dean Tara Gonce