PTC to add New Industrial Programs at Center for Advanced Manufacturing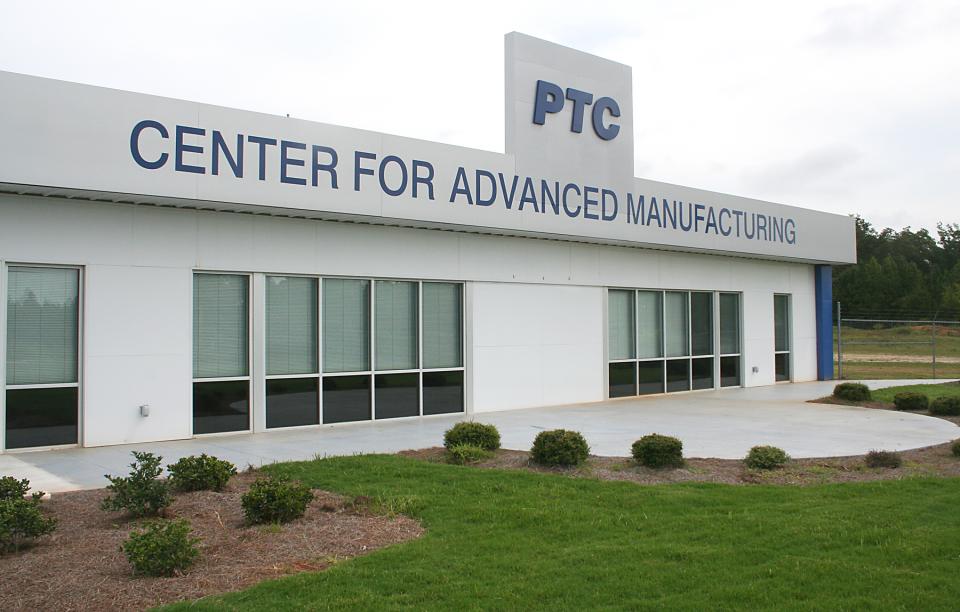 Piedmont Technical College will be moving forward with the second phase of the Center for Advanced Manufacturing in Laurens County in fall 2013.
Since opening in May 2012, the Center has been used extensively by businesses in the county to train new and existing employees.
More than 640 students have received training through readySC and through PTC's QuickSkills programs, which are designed to equip students for entry-level employment in the county's expanding advanced manufacturing sector in only a few weeks' time.
"We've been able to provide a level of training in Laurens County over the past year that was impossible before this facility," said Rusty Denning, associate vice president for Continuing Education and Economic Development. "We're looking forward to completing the project to provide a dedicated space for the full industrial programs the county's growing manufacturing sector will require."
Phase one of the project consisted of a renovation of 13,000 square feet, and included three classrooms, a CNC Lab and a CMM lab for precision measuring of parts.
Phase two of the Center, projected to be complete in spring 2014, will finish the remaining 24,300 square feet of the building.
The complete facility will include Mechatronics and Welding Labs, additional CNC and machining equipment and additional classroom space.
When construction is complete, Piedmont Technical College will offer full industrial programs in Mechatronics, Machine Tool and Welding entirely in Laurens County, complete with hands-on lab time for students—eliminating the need to drive to Greenwood for the hands-on portion of these curricula.
This second phase will also include flexible space to accommodate additional readySC projects as more industries choose to locate in the county in the future.
Thanks to a recent $1 million software entrustment, the facility is also home to South Carolina's only fully equipped Zeiss Metrology lab, and to South Carolina's only Precision Metrology program—a training capability that will be of great value to manufacturers in PTC's service region and throughout the state.
The Center is located along the I-385 corridor and is within easy driving distance of industrial and business sites throughout the county.
"As Laurens County continues to grow, PTC is working closely with the county's economic development office and with the business community to ensure that workforce needs are met," said Ray Brooks, PTC president.
The fully operational Center for Advanced Manufacturing will supplement the county's economic development plan in bringing more employers to the region by creating a full-service industrial training space designed to act as a catalyst for greater productivity, innovation, and job creation.