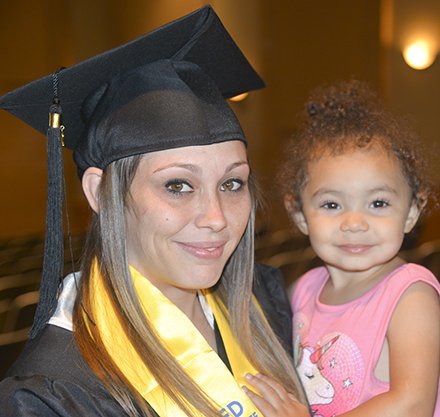 PTC Adult Achievers Receive GEDs, Welcome New Beginning
June 5, 2018
Just a few years ago, Melissa Seabolt struggled with a difficult past that significantly limited her employment options. She feared she might never amount to anything because of poor choices made during her adolescence. But on May 31, the former high school dropout proudly crossed the stage at Greenwood High School to receive her GED, her National Career Readiness Certificate ― and a new lease on life.
"When I was younger, I got in a lot of trouble. I hung around with the wrong people and kind of messed up my life," she said. "With my background, I knew I'd have problems getting hired. I needed to choose a career that was background-friendly and would accept me."
Some 65 individuals, all with stories as compelling as Seabolt's, graduated last week as members of the Greenwood County Adult Education Class of 2018. Eleven of the graduates sported the symbolic yellow stole indicating they were PTC Adult Achievers.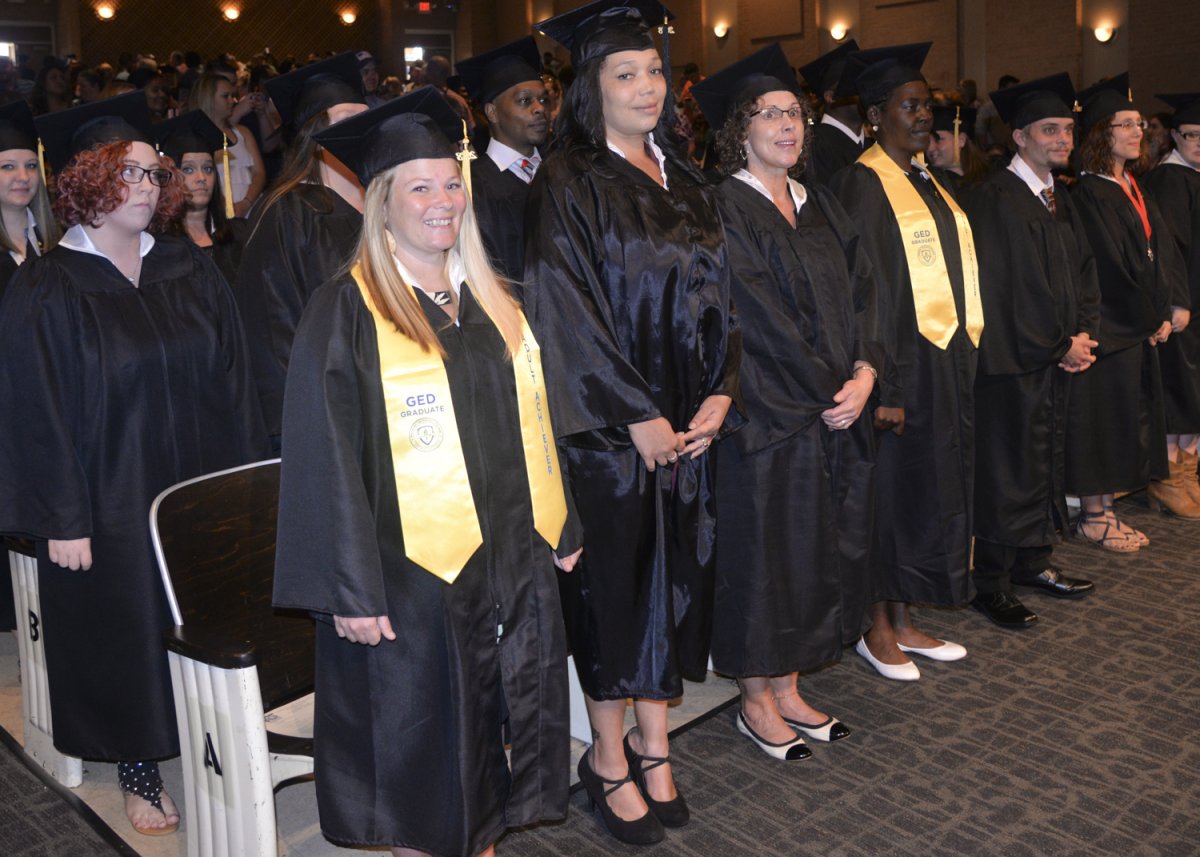 "You chose to do the hard work," Greenwood County Adult Education (GCAE) Director Doris Watson told those assembled. She expressed appreciation to the graduates for allowing GCAE to be part of their journey.
"This past year, I have had the privilege of working closely with the Greenwood adult education program," said Jalissa Adger, an admissions counselor at PTC. "We have formed what I believe is an awesome partnership. I have witnessed students who are driven, who successfully completed their GED testing, and who drove directly to PTC afterward to apply for college. That is determination!"
PTC's Adult Achiever program helps expedite the enrollment process for adult education graduates and provides vital support as they begin their college experience.
"We have more than 80 programs that include certificates, diplomas and associate degrees," Adger explained. "We offer unparalleled services such as free tutoring, career planning and job placement assistance. We also help students obtain financial aid or apply for scholarships. In fact, seven out of 10 PTC students attend tuition-free."
As it turns out, welding was the choice that resonated most with Seabolt, who already is enrolled in the Piedmont Technical College (PTC) welding program.
"I'm not a real 'girly girl,'" Seabolt said. "And I know I will have more options with a welding diploma." The 26-year-old is only the second in her family to attend college. "I feel a whole lot better about myself."
PHOTO CUTLINES
Melissa Seabolt and her daughter, Nevaeh Gary, were all smiles after the graduation ceremony.
Graduates stand in preparation for the awarding of diplomas.