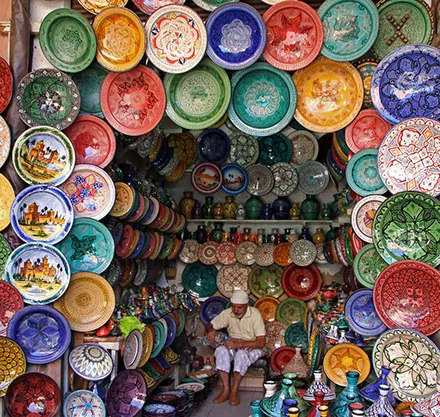 PTC and Colette Tours Partner to Offer 2022 Travel Opportunities
Piedmont Technical College's Continuing Education Division is partnering once again with Collette Tours to offer a fabulous lineup of travel opportunities in 2022. This year, planned trips include destinations in Colorado, New England, Texas, and Morocco, as follows: 

July 15-23, 2022    The Colorado Rockies — Trip to include stops in Denver, Rocky Mountain Natl. Park, Colorado Natl. Monument, Grand Junction, Canyonlands Natl. Park, Arches Natl. Park, Narrow Gauge Railroad, and Mesa Verde Natl. Park.
Sept. 25-Oct. 9, 2022    Colors of Morocco — Trip to include tours of Casablanca, Rabat, Fes, Marrakech, and Sahara Desert villages as well as a camel ride and a regional cooking class.
Sept. 26-Oct. 3, 2022    Colors of New England — Trip to include stays in Boston, MA, Woodstock and Stowe, VT, North Conway, NH, and Portland and Kennebunkport, ME. 
Nov. 26-30, 2022    Spotlight on San Antonio Holiday — Trip to include tours of Mission San José, The Alamo, Fredericksburg, and the National Museum of the Pacific War.

For further details, contact Travel Coordinator Jeanne Hughston at 864-993-1955 or jeahug215@gmail.com. 

###