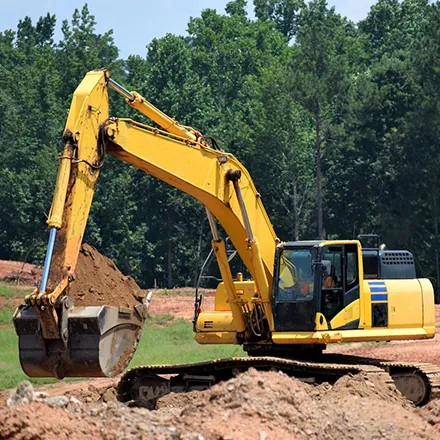 PTC and Tri-County Tech Partner to Offer 10-Week Heavy Equipment Operator Training
Greenwood area residents interested in becoming certified to work with large machinery on construction sites can make short work of heavy lifting by completing an accelerated 10-week course now available from partnering institutions Piedmont Technical College (PTC) and Tri-County Technical College (TCTC).

Launched in August, PTC's Heavy Equipment Operator Course includes National Center for Construction Education and Research (NCCER) core curriculum (required for certification), OSHA construction safety instruction, American Heart Association CPR training, and more.

"This course offers both firsthand practice as well as classroom instruction with certified trainers," said Matt Wiggins, dean of PTC's Workforce Innovation Division. "The classroom portion takes place on our Greenwood campus, and the hands-on equipment training takes place at TCTC's Anderson Campus."

"Tri-County has offered heavy equipment operator training for many years, and we are pleased to partner with Piedmont Tech to make this program available to more people and to help meet a critical workforce need," said Rick Cothran, dean of TCTC's Corporate and Community Education Division.

In many cases, tuition for this course is fully covered through SC Workforce Industry Needs Scholarships (SCWINS). For more information and to inquire about available scholarships, call 864-941-8400 or visit www.ptc.edu/coned.