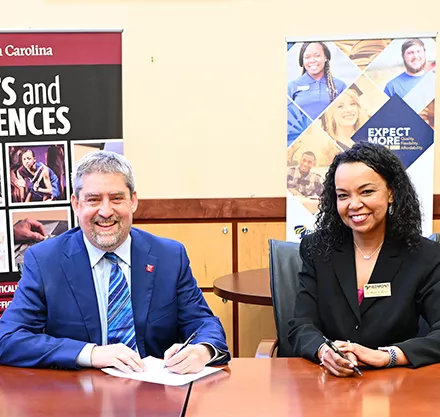 PTC and University of SC Join Forces to Boost Cardiovascular Technology Workforce
A new partnership between Piedmont Technical College (PTC) and the University of South Carolina (UofSC) aims to strengthen heart healthcare and the workforce that supports it. 

Officials from PTC and UofSC recently signed an agreement that streamlines the transfer process for PTC students who graduate with an associate in applied science in cardiovascular technology. Those students can more easily continue their education by pursuing a bachelor of science in cardiovascular technology at UofSC.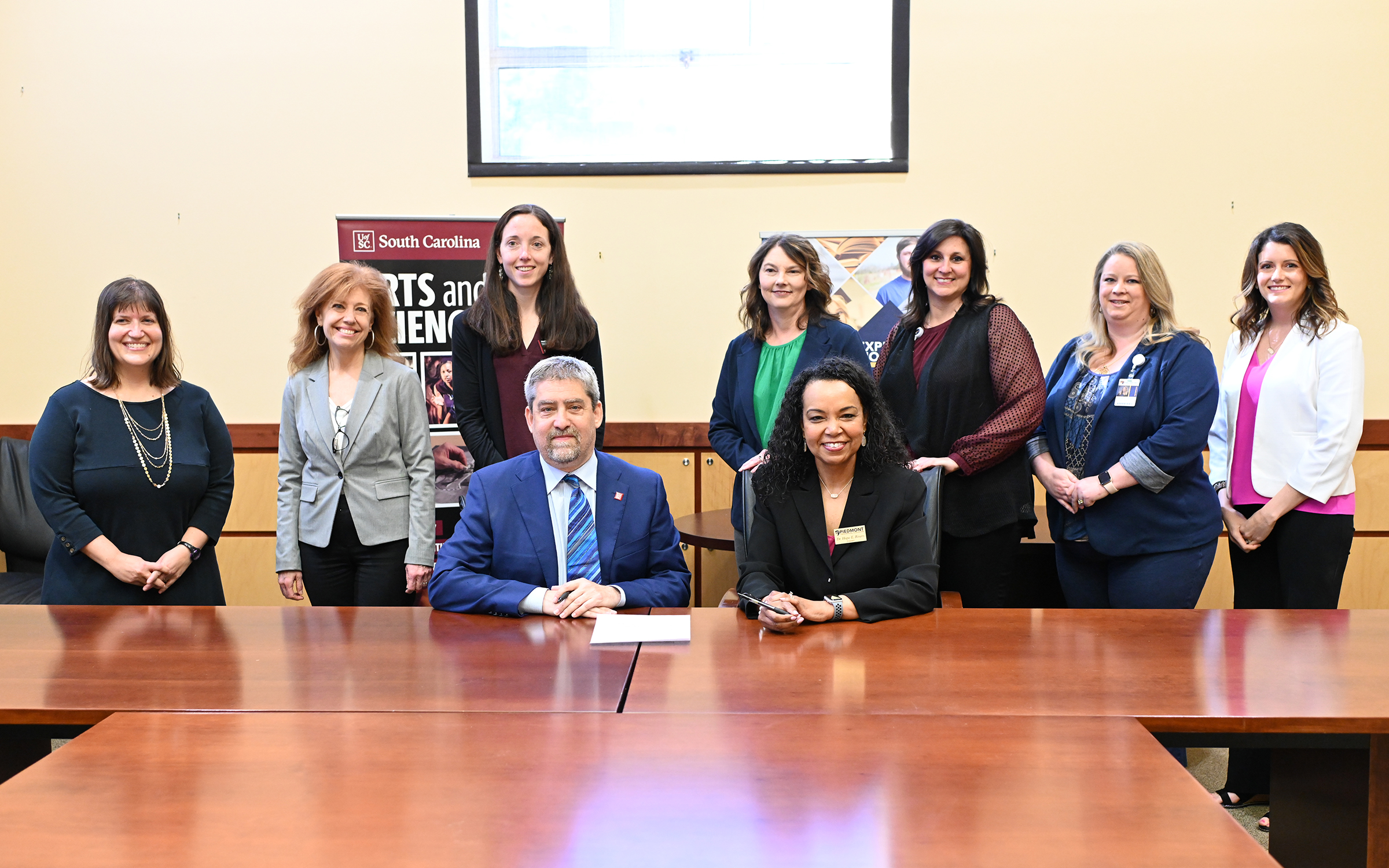 Cardiovascular technologists work with cardiologists to produce images of a patient's heart to aid in the diagnosis and treatment of heart conditions. "As our population continues to grow older and their risk of cardiovascular diseases mounts, the need for skilled CVT professionals will only continue to surge," said Tara Gonce, dean of healthcare at PTC. "The Bureau of Labor Statistics has forecast an estimated 14% growth in CVT-related jobs within the coming decade. This partnership with the University of South Carolina strengthens our joint capacity to build up supply in this needed workforce area."

This December, Patsy White will graduate with both her associate in science degree from PTC and bachelor's degree from UofSC. She completed her bachelor's coursework at UofSC and is completing that degree in PTC's CVT Invasive Program, which prepares students to assist cardiologists in all aspects of cardiac catheterization. This bridge program allowed her to specialize in CVT Invasive, while also taking UofSC's courses in sonography. 

"It has been a pretty easy transition because we were able to get the advisors from each institution to communicate with one another," White said. "It's a great opportunity. I really enjoy it."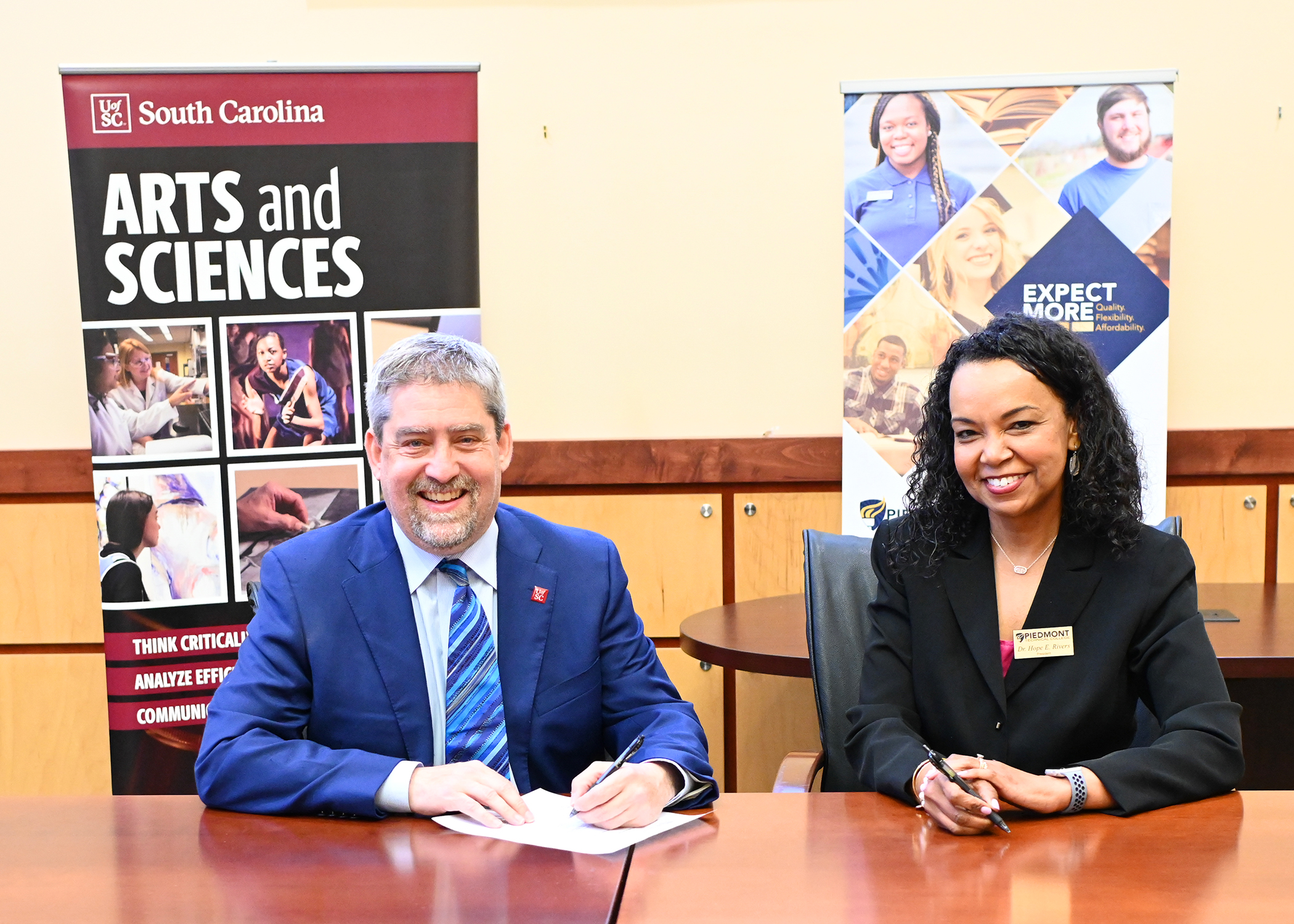 The new transfer agreement will enable more PTC students to advance their education with UofSC. While an associate degree allows entry into CVT careers, a bachelor's degree provides additional competitiveness as well as future opportunities for advanced study. UofSC CVT graduates enjoy a 100% job placement rate within one month of graduation.

"Cardiovascular technicians with a bachelor's degree can expect a career with higher earning potential as well as more opportunities for advancement into supervisory and managerial roles," said Lydia Matesic, director of UofSC's CVT program. "The foundational science and general education classes taken by UofSC CVT majors instill critical thinking and communication skills as well as the knowledge base that make our graduates leaders and teachers in the health care field." 

For more information about university transfer opportunities at PTC, visit www.ptc.edu/transfer. 
PHOTO: UofSC College of Arts and Sciences Dean Joel H. Samuels and PTC President Dr. Hope E. Rivers