PTC Center for Advanced Manufacturing Opens for Classes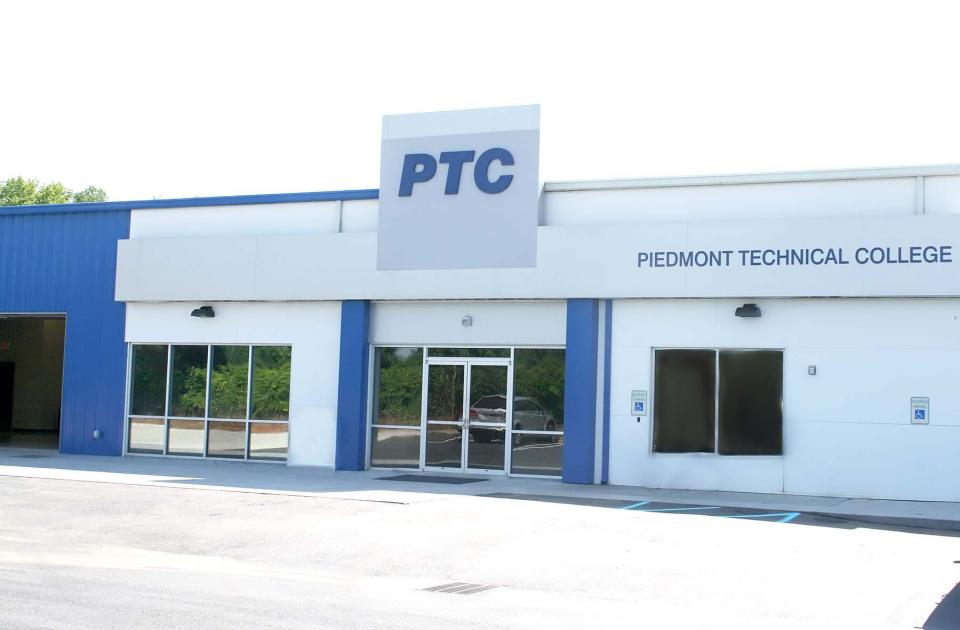 The Piedmont Technical College Center for Advanced Manufacturing in Laurens County is now open for business.
The Center opened in late May by providing three training programs for two local companies in the first week of operation, and the facility has been bustling ever since. 
"This facility will be an asset not just for our manufacturing partners, but to the general public as well," said Rusty Denning, associate vice president of Continuing Education and Economic Development at PTC. "Space will be available for meetings, public offering programs or small business training."
Offerings have included industrial equipment training, soft skills classes, WorkKeys testing and preparation, resume writing and behavioral interviewing skills. Three credit programs geared toward providing students with quick preparation for employment in modern manufacturing will be available beginning in the Fall semester, and plans for additional offerings are in motion.
"The Center is a dream that has become a reality. We can now provide a level of training for the industrial base in Laurens County that we'd have been unable to offer previously," said Denning.
The Center opened in late May by providing three training programs for two local companies in the first week of operation, and the facility has been bustling ever since. 
Planning for the facility began in late Fall 2011 in order to provide readySC, a division of the South Carolina Technical College System, with a dedicated space to meet ZF Group's startup training needs in collaboration with PTC industrial faculty, but leaders throughout the county, from both the public and private sector, saw the Center's potential to benefit their operations and the County as a whole.
The Center's rapid completion came about thanks to a partnership between Piedmont Technical College, the PTC Foundation, Laurens County, the Laurens County Economic Development Corporation and the generous support of local industry. 
"It's exciting when a community can come together to make something like this happen," said Susan Heath, area director of readySC.  "With the potential increase in industrial prospects taking a look at the community going forward, this facility will be invaluable. It illustrates that the county is pro-growth, and that there's an understanding here of what businesses need to be successful." 
The Center also includes a Work-Readiness Center, which will assist individuals who are seeking employment. Resume building, interviewing techniques and other job skills will be available to those who qualify at no cost.
Phase Two of the project will include a Mechatronics Lab, a Welding Lab, additional CNC equipment and another classroom shared between CNC and Mechatronics. This second phase will also include flexible space to accommodate additional readySC projects as more industries choose to locate in the county in the future.
When Phase Two is complete, Piedmont Technical College will be able to offer full industrial programs like Mechatronics, Machine Tool and Welding entirely in Laurens County, complete with hands-on lab time for students—eliminating the need to drive to Greenwood for the hands-on portion of these curricula. 
For more information on the offerings or to schedule training, contact the Center for Advanced Manufacturing at (864) 682-3702.