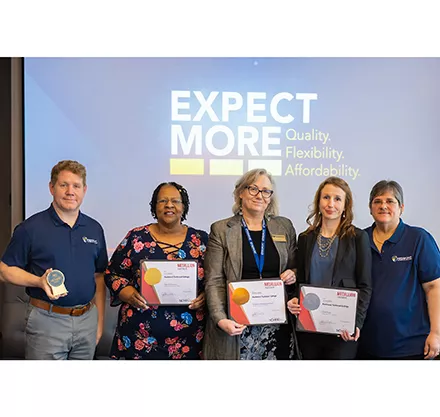 PTC Creatives Bring Home Gold, Silver, and Bronze
The marketing team at Piedmont Technical College (PTC) recently won Gold, Silver, and Bronze medals in the National Council for Marketing and Public Relations (NCMPR) 2022 Medallion Awards competition, which recognizes outstanding achievement in design and communication at community and technical colleges in each of NCMPR's seven districts. PTC competes in District 2, a region comprised of colleges in Alabama, Florida, Georgia, Kentucky, Louisiana, Mississippi, North Carolina, South Carolina, Tennessee, Virginia, West Virginia, Bermuda, British Virgin Islands, and The Bahamas.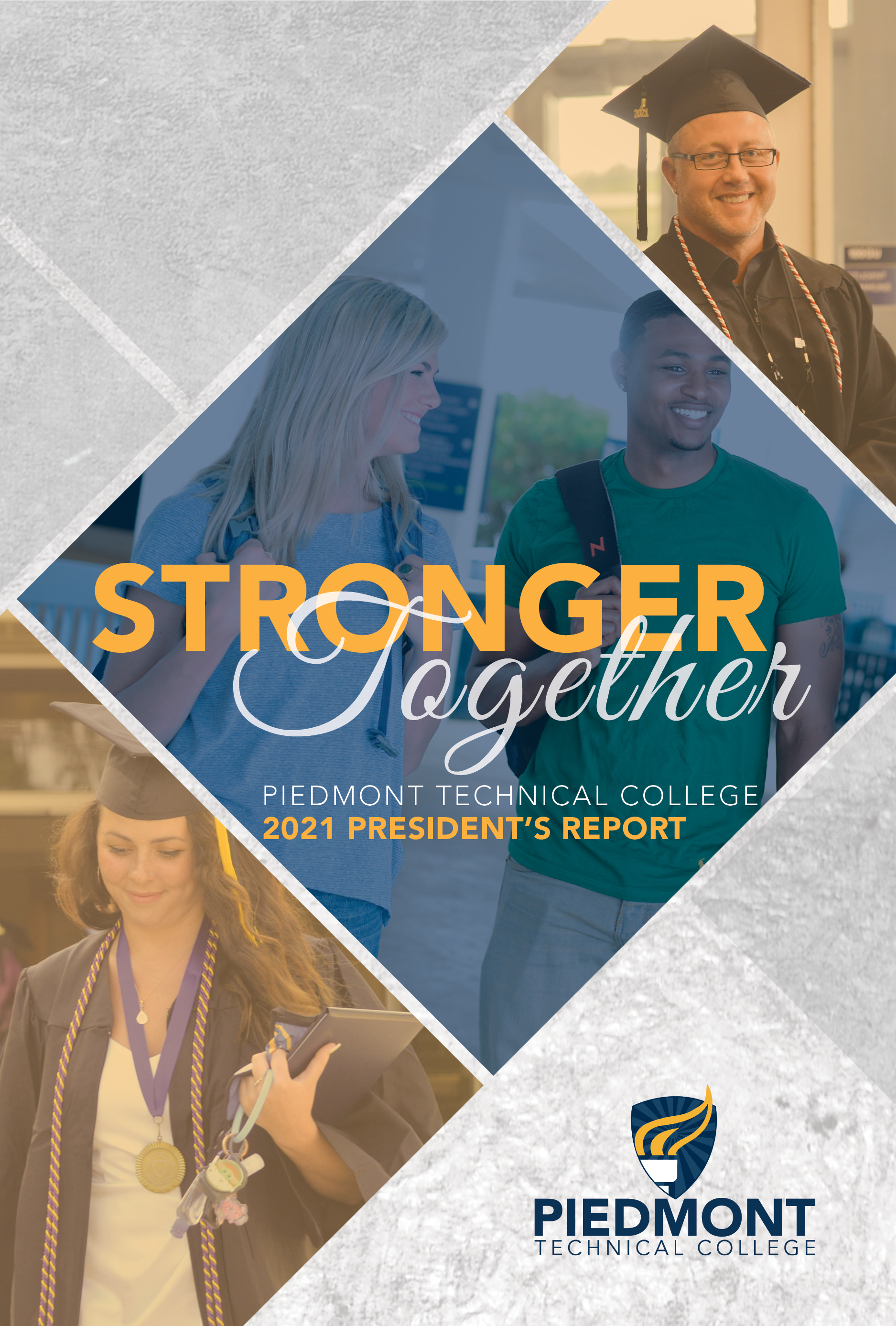 PTC received the Gold Medallion for excellence in the category of Video Shorts, a series of staff-produced videos highlighting individual academic programs at the college. They can be viewed on selected program pages on the PTC website (www.ptc.edu), as well as on the college's YouTube channel. 

The Silver Medallion was awarded for PTC's 2021 President's Report (falling in the category of "Annual Reports"), and the Bronze Medallion was awarded in the category of Excellence in Writing – Short Form, for an article about the college's Veterinary Technology Program.

"I am delighted that our marketing team has received these distinguished awards. They are truly deserving," said PTC President Dr. Hope E. Rivers. "They quietly produce outstanding work every single day without seeking accolades. To see the high quality of their work publicly acknowledged is an absolute joy."

Russell Martin, PTC assistant vice president for marketing and public relations, leads his team of five full-time employees, who all bring unique talents to the college. 

"I am thrilled that our department has received this recognition," he said. "Everything we do is a fully collaborative effort. I am exceedingly proud of them all."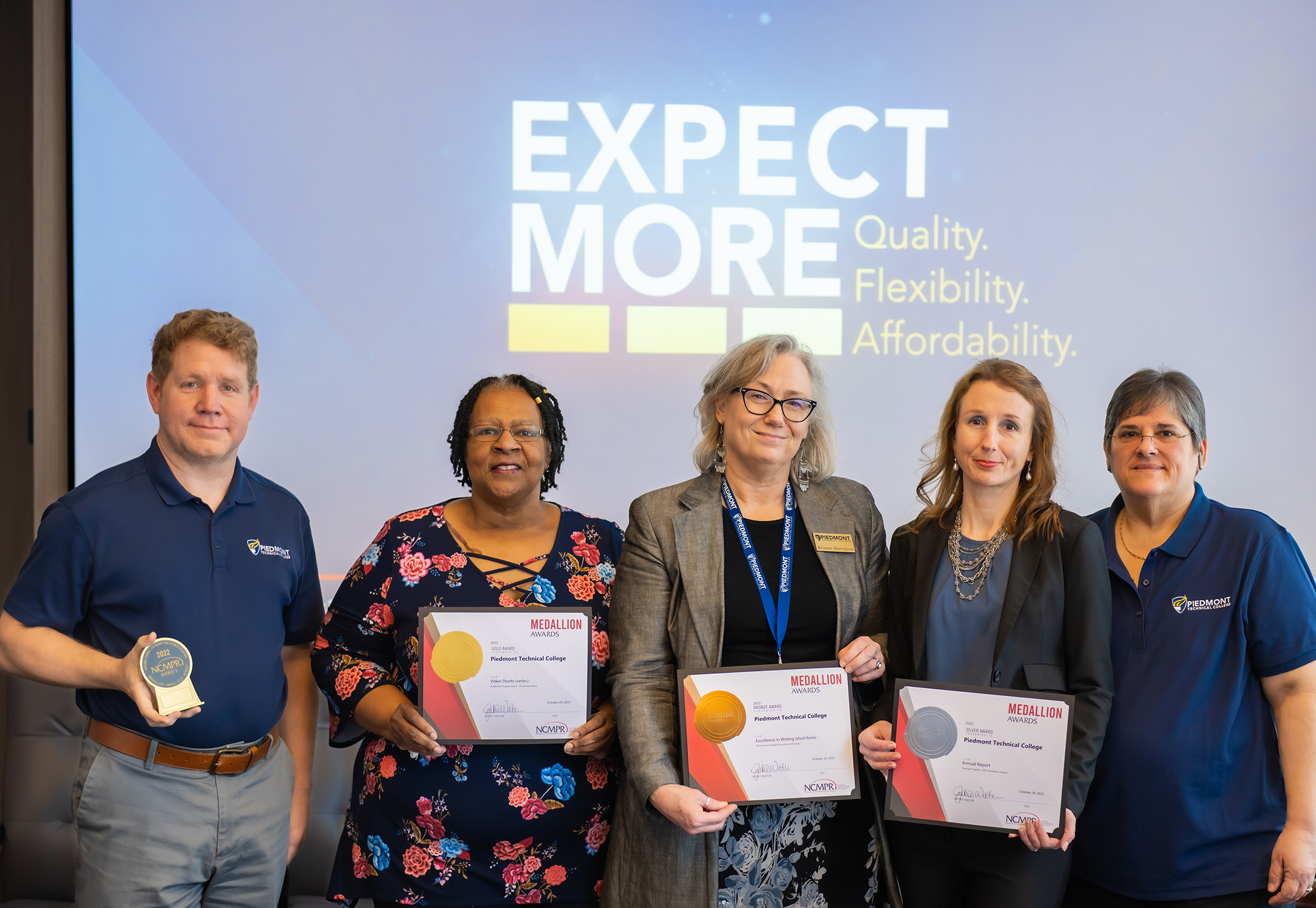 PHOTOS:  
•    The college's 2021 President's Report received a Silver Medallion.
•    The PTC marketing team, from left: Russell Martin (Assoc VP for Mktg and PR), Jackie Mathis (Digital Content Mgr), Kristine Hartvigsen (Public Info Coord), Lauren Casey (Creative Svcs Dir), and Katie Henthorn (Videographer)