PTC to Launch Fire Science Certificate Program This Fall
Recent evidence suggests that there is genuine community interest in a profession where people voluntarily run — yes, run — into burning buildings. Interest has been so high, in fact, that Piedmont Technical College (PTC) will begin offering a Fire Science Program later this year. 

"We kept getting questions about fire science offerings, so we checked with emergency providers in the area to see if they would support it. There was total support," said Steve McDade, paramedic program director at PTC. "The Northwest Volunteer Fire Department (NVFD) in Greenwood has agreed to partner with us to put together the best possible program for our students." 

The first PTC fire science course will begin in August 2022, the college's fall term. While it will be open to the public, the certificate program is launching in partnership with Greenwood School District 50 especially for dual-enrolled students. McDade says the course will have many different components to it and be taught primarily face-to-face on the college's Greenwood campus, with hands-on training conducted at NVFD's local training facility.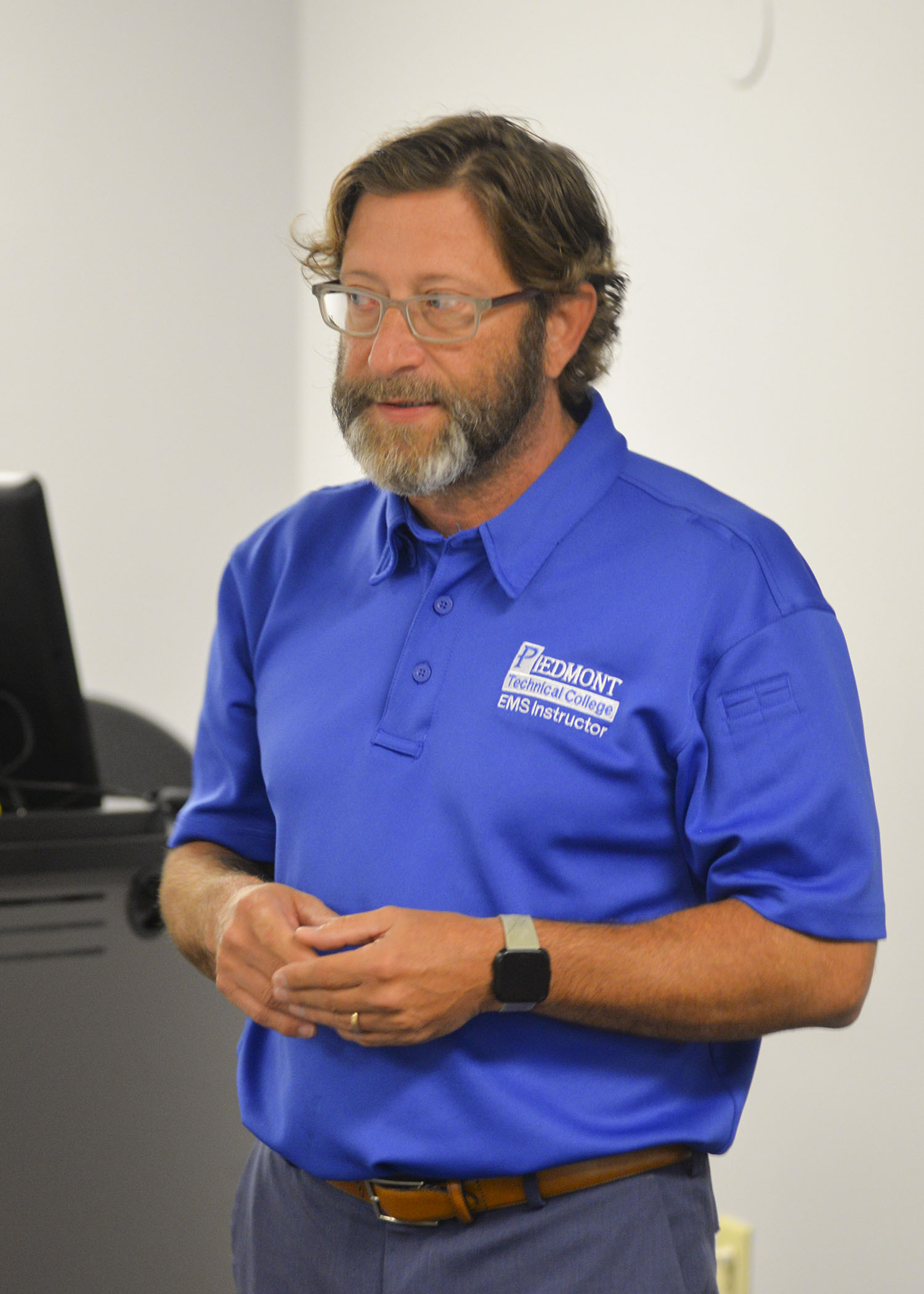 "Fire science is the study of all aspects of fire, from fire behavior to fire investigation," McDade explained. "This program will be comprehensive, including instruction in such concepts as urban structure firefighting, prescribed burns in forest management, digging fire breaks to prevent the spread of brush fires, emergency tactics, prevention basics, and even on driving the fire truck." 

McDade served in the U.S. Navy from 1990 to 1994, during which time, he was certified as a shipboard firefighter. After leaving the military, he worked at the Ware Shoals Volunteer Fire Department.

"There is a shortage of first responders at all levels nationally, including firefighters," he said. "We are dealing with an aging workforce and decline in new applicants. We are hoping more young people will become interested in fire science as a potential career or volunteer opportunity."

"We are excited to partner with Piedmont Technical College in this very important program," said NVFD Chief Chad Kellum. "Having newly trained and qualified firefighters right here in Greenwood County is a game-changer for the Fire Service. It's definitely a win-win for everyone involved."

"The Fire Science Program involves a lot of hands-on applications," McDade said. "Students have to take it from concept to action. … You have to build that muscle memory where it becomes second nature. We are going to try to reinforce, reinforce, and reinforce."

For information about PTC's Fire Science Certificate, visit www.ptc.edu/firstresponder.  

###

PHOTO: Steve McDade