PTC Provides Update on O'Dell Center Construction
Construction is gradually taking shape on the site of the forthcoming William H. "Billy" O'Dell Upstate Center for Manufacturing Excellence on the Piedmont Technical College (PTC) Lex Walters Campus-Greenwood. To the untrained eye, the site may still look relatively undeveloped. Make no mistake, though. Important work has taken place.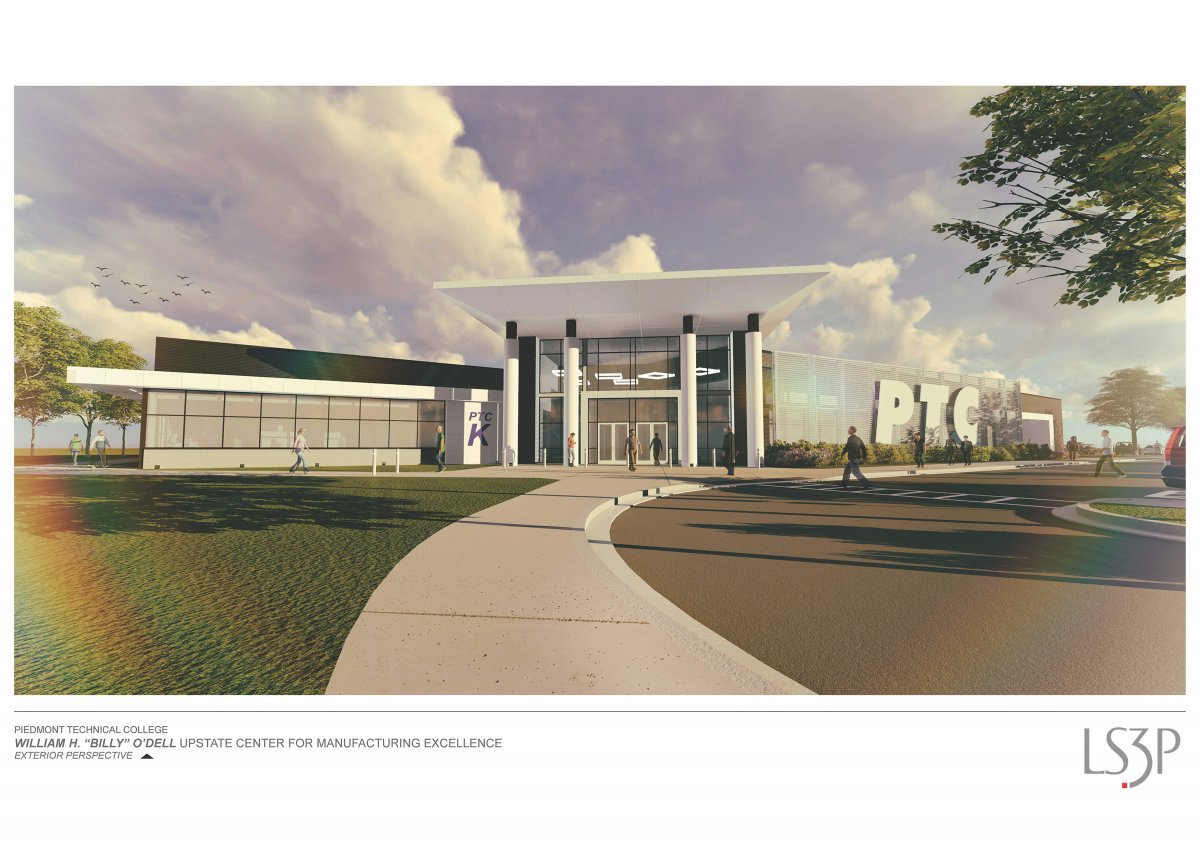 "Right now we are in the process of putting in the foundation and below-grade infrastructure," said Chad Teague, PTC director of facilities management. Before that could commence, a tremendous amount of dirt had to be moved to fill in a ravine/low spot. "It would have required 5,000 truckloads of (purchased) dirt, but we were able to get the dirt from our own property and save significantly."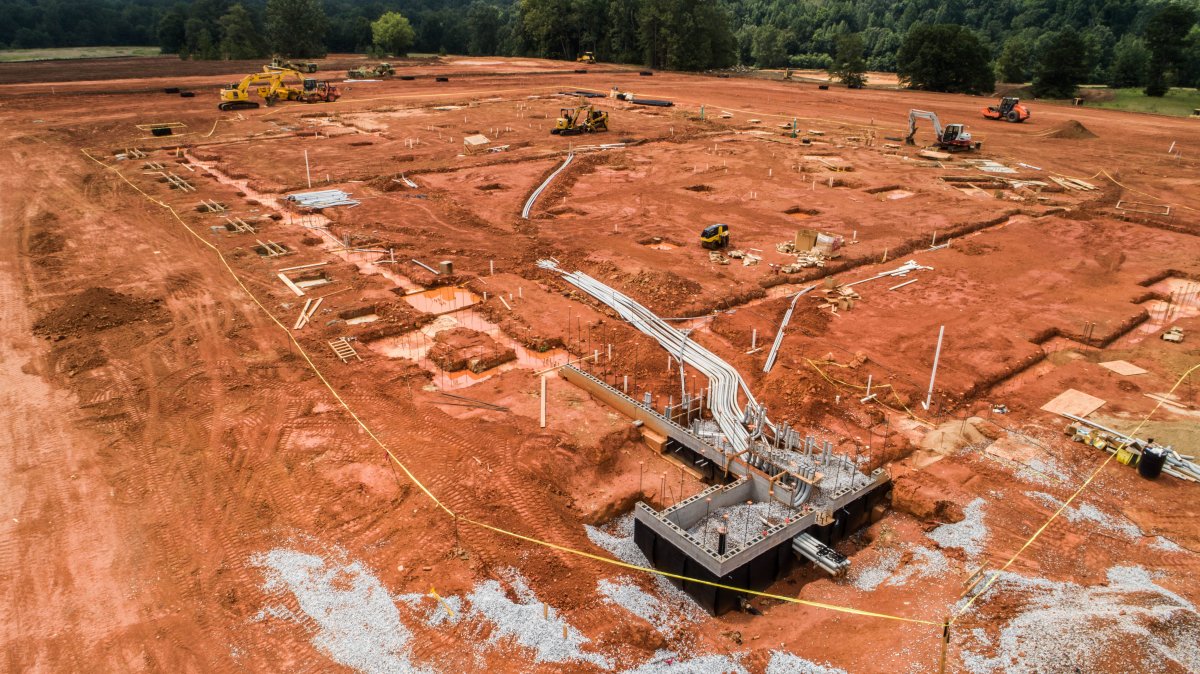 Situated on land generously donated by the family of Edward and Elizabeth Moss, the $14.8 million O'Dell Center will provide a modernized training space for advanced manufacturing programs such as machine tool technology, mechatronics and welding. The Center's 45,500 square feet on South Emerald Road will house state-of-the-art classrooms and laboratories as well as flexible space to serve emerging workforce development needs.
M.B. Kahn won the yearlong construction contract in April. Teague hesitated to speculate on a formal opening date for the Center.
"We still have change orders, equipment orders and installations ahead of us. Anything can happen," Teague said, adding that fall of 2020 is a possibility for full completion and occupancy. "We are more realistically thinking full operations in the spring of 2021."
PHOTO CUTLINES
Artist Rendering of O'Dell Center
Drone Image - To document progress on the project, PTC has been using aerial drones to visually capture the earth-moving and foundation-laying activity.
Drone Image 2