PTC Vet Tech Alum Lands Dream Job
Nine years after graduating from Piedmont Technical College (PTC) with an associate in veterinary technology, Elizabeth Stevens found herself back at her alma mater on the Newberry campus training current students to use a blood coagulation analyzer manufactured by the global company she now works for, IDEXX. It has turned out to be a dream job with a company she hopes to make a career with.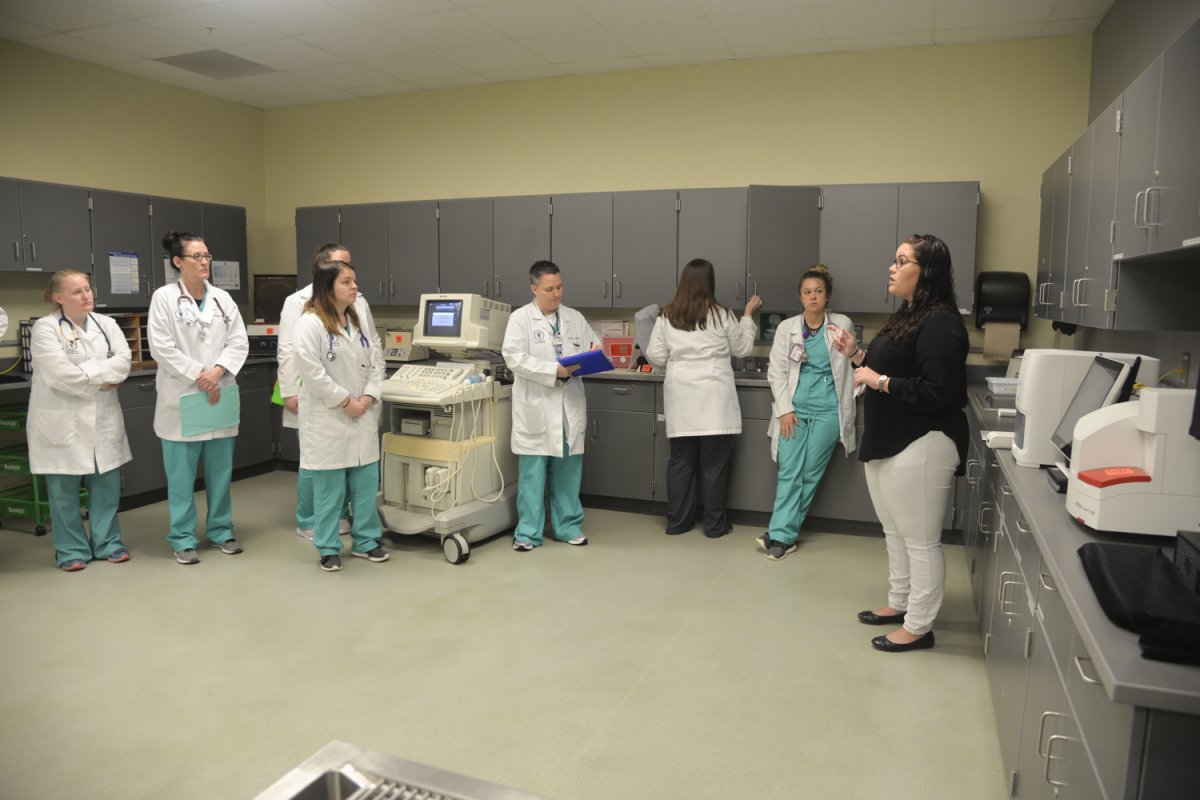 "It's a very innovative company, and I have grown a lot educationally and business-wise," she said. "It's really a great company. … I don't foresee leaving any time soon. I might transition from my current role and go into leadership. The possibilities are endless."
It has been a journey roughly a decade in the making. Right after completing the PTC program in 2010, Stevens started working at a private small animal veterinary practice in Irmo, which is near Columbia. She served as a technician there for about six years before opportunity knocked again, and she began interviewing with IDEXX, which provides diagnostic products and services to veterinary practices around the world.
In August 2016, she joined IDEXX as a Diagnostic Support Representative, Level 1, a role in which she calls on veterinary practices in her territory to provide sales support, customer relations and equipment demonstrations. She recently was promoted to a Level 2 representative covering Columbia and Charleston, but her travels take her many other places.
"Sometimes I get pulled to other locations," Stevens said, for such things as trade shows and conferences. "I have done a fair amount of traveling, including to the West Coast and Florida."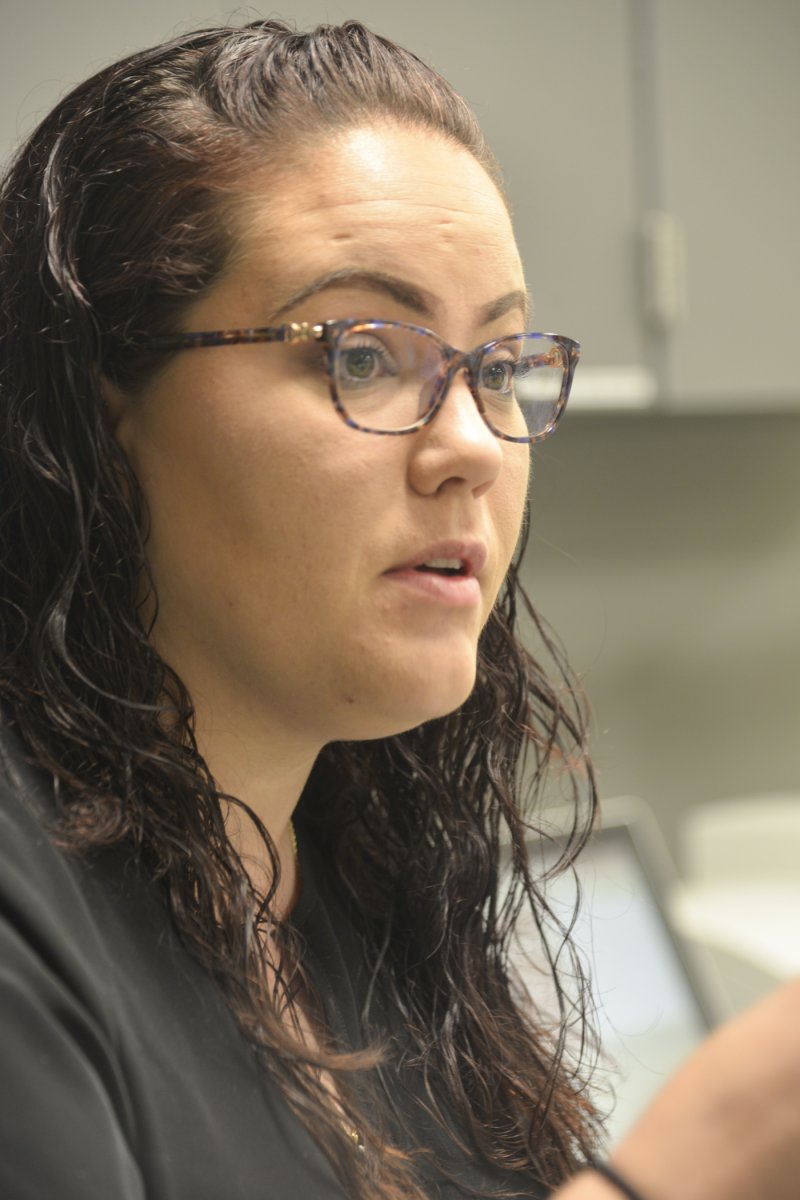 Stevens believes future travel, perhaps internationally, is possible and says the lifestyle works for her. "It's important to the company that we have a nice work/life balance," she said.
While she sometimes misses the clinical and surgical work of veterinary practices, Stevens has found her happy place.
"I love the teaching aspect of it. Through my ability to educate others on better medicine, I am able to enrich the lives of pets and their people," she said, adding, "My experiences at Piedmont Tech were pivotal in my getting the position that I have now."
For more information about PTC's Veterinary Technology program, visit www.ptc.edu/vet.
PHOTO CUTLINES
Elizabeth Stevens
Elizabeth Stevens begins demo for vet tech students in PTC's Newberry Campus lab.
Elizabeth Stevens shows students how to apply a blood sample to a microscopic slide for coagulant analysis.