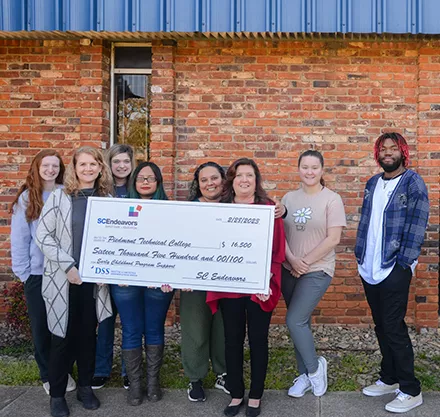 SC Endeavors Presents $16,500 to PTC's Early Childhood Education Program
A child's first steps only happen once. Unless adults are super attentive, they may miss seeing them. Similarly, brain development in children under 5 occurs rapidly. In fact, it is the most active phase of brain development and a window of time when thoughtfully researched educational interventions provide the most benefit. Recognizing how important quality early childhood education programs are to brain development and later academic success, SC Endeavor, a professional development system for South Carolina's early childhood workforce, on Feb. 28, 2023, presented a check totaling $16,500 to the Piedmont Technical College (PTC) Early Care and Education (ECE) Program to champion this critical curriculum.

"Our mission is to support the continuous growth and improvement of early education programs and professionals to create positive outcomes for young children and their families in South Carolina," SC Endeavors Director Melissa Starker said before presenting the check to ECE Program Director Claudia Edwards and instructor Rhonda Hull at a ceremony in Greenwood. "SC Endeavors and Piedmont Technical College have a longstanding history and relationship working together to advance this mission."

SC Endeavors operates under the Division of Early Care and Education within the SC Department of Social Services. 

The total represents two awards. $6,500 comes from the McDonald Early Education Support Fund, named after the late former SC Endeavors Director Millie McDonald. Those funds are designated to support the ECE Program's continued quality coursework and instruction at PTC. In addition, as a result of supplementary federal funding for early care and education, each South Carolina technical college is receiving $10,000 to focus on meeting their ECE program needs. In addition, SC Endeavors will continue providing TEACH Scholarships and Credential Awards for PTC students.

"We are grateful for the generous support provided by SC Endeavors," Edwards said. "A shared mission unites our organizations in working toward the best possible outcomes for young children."

"Since it was established, Piedmont Technical College has been a leader in this community for quality academic programming," Starker said. "SC Endeavors recognizes your commitment to recruiting, retaining, and supporting the career and education pathway of students interested in studying early childhood education or advancing their career options through further education."

To learn more about PTC's Early Care and Education Program, visit www.ptc.edu/ecd.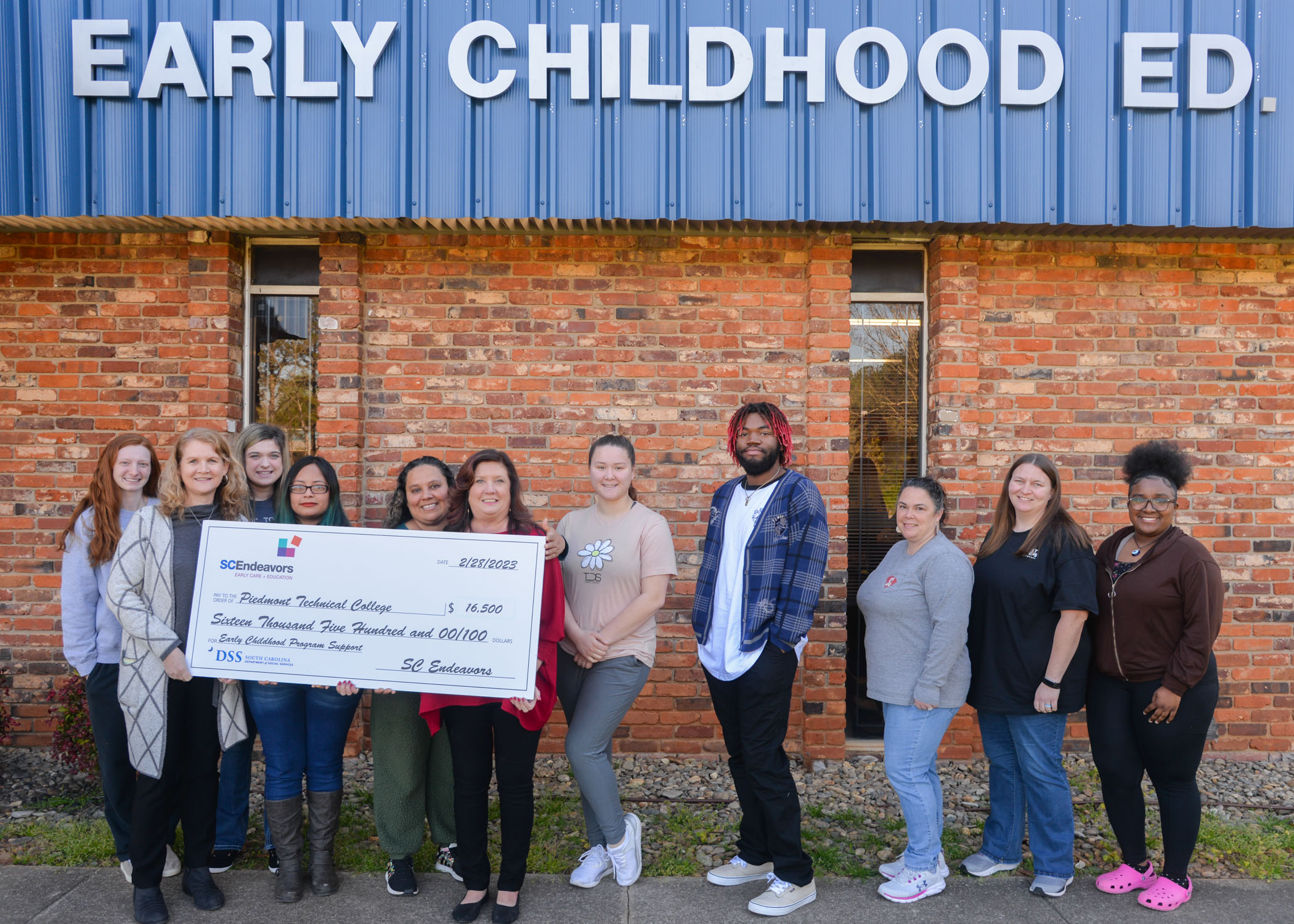 PHOTO:  ECE students join Program Director Claudia Edwards and Instructor Rhonda Hull in displaying the check.