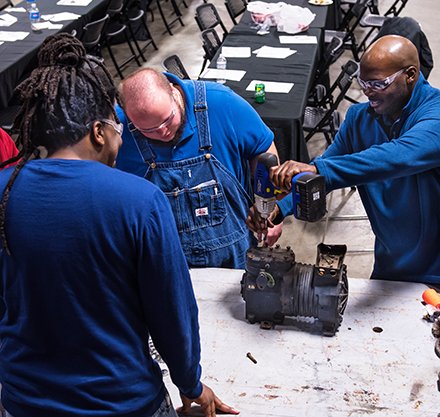 Seminar Helps Prepare HVAC 'Super-Sleuths'
November 29, 2018
HVAC technicians must be super-sleuths in troubleshooting compressor problems. With so many components, just one malfunctioning part can throw the whole system off. Sherlock Holmes would be proud of the detective work demonstrated when the Piedmont Technical College (PTC) HVAC Department recently hosted a Semi-Hermetic Compressor Tear-Down Seminar at its HVAC lab facility in Greenwood.
Led by presenter Merari (MJ) Jewsome, district manager at Emerson Climate Technologies, dozens of seminar participants disassembled compressors piece by piece to identify the sources of various malfunctions.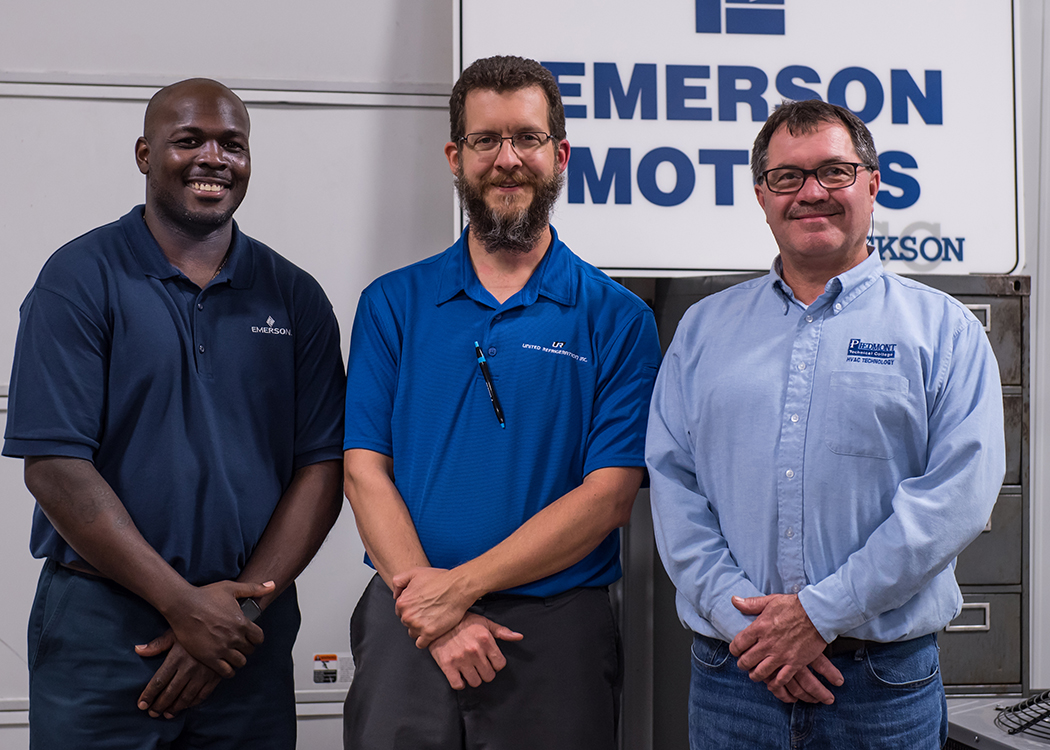 "Our students found this hands-on technical training on the diagnostics of failed compressors extremely valuable," said Bill Cockrell, HVAC program director at PTC. "There is no substitute for hands-on experience. Participants working in teams donned safety glasses, inspected parts and wiring, used tools to disassemble faulty compressors and actually got dirty, just as they would on an actual job."
In addition to diagnostics and repair skills, students in the PTC HVAC program learn to size, fabricate and install air duct systems, as well as to estimate cooling and heating loads for the most efficient systems.
In the Spring 2019 semester, PTC and Allison Dennis of the Sporlan Division of Parker Hannifin Corporation will be hosting a refrigeration component training event. Space for the event will be limited. For more information, contact HVAC Program Director Bill Cockrell at (864) 941-8473.
PHOTO CUTLINES
From left, seminar presenter Merari (MJ) Jewsome, Jason Swartzentruber of United Refrigeration Inc., and Bill Cockrell, PTC's HVAC program director.
Seminar participants disassemble and examine a faulty compressor.