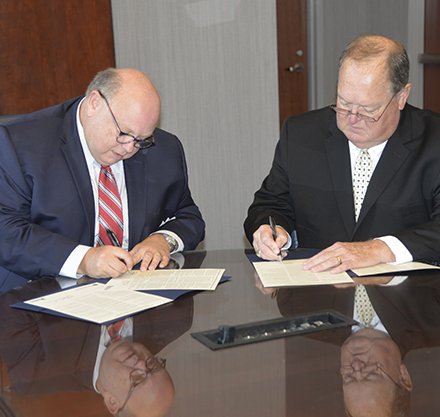 From Tech to Trojan: PTC Officials Sign Transfer Agreement with Anderson University
August 28, 2019
The presidents of Piedmont Technical College (PTC) and Anderson University (AU) signed a transfer agreement today that will provide prospective transfer students who meet eligibility requirements a seamless transition from PTC to AU and its nine colleges and schools supporting 36 baccalaureate degree programs. The agreement became effective upon its signing.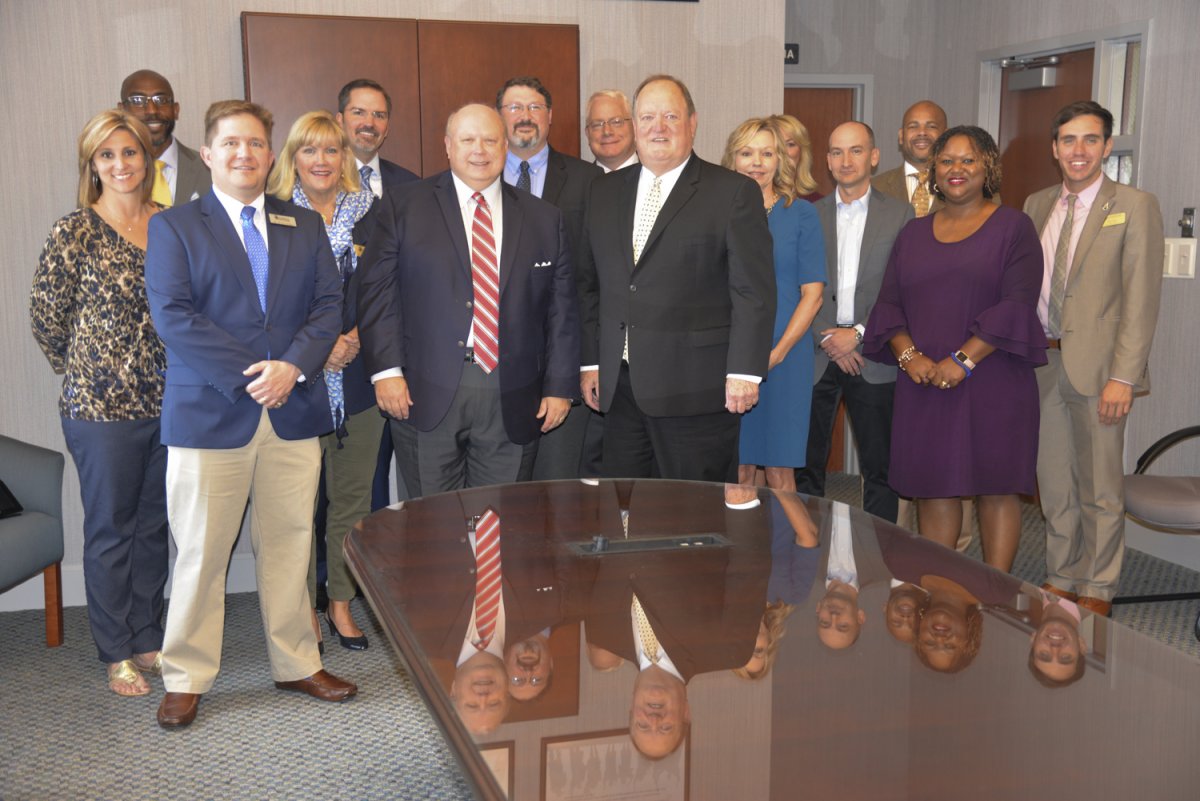 "This agreement represents an incredible opportunity for college students in our region," said Dr. Evans P. Whitaker, president of Anderson University. "We are so appreciative of our friends at Piedmont Technical College, and we look forward to welcoming their students into the AU family."
The agreement, which includes acceptance of transfer credits from PTC associate in arts and associate in science degree programs, establishes articulation pathways for PTC students seeking the following degrees: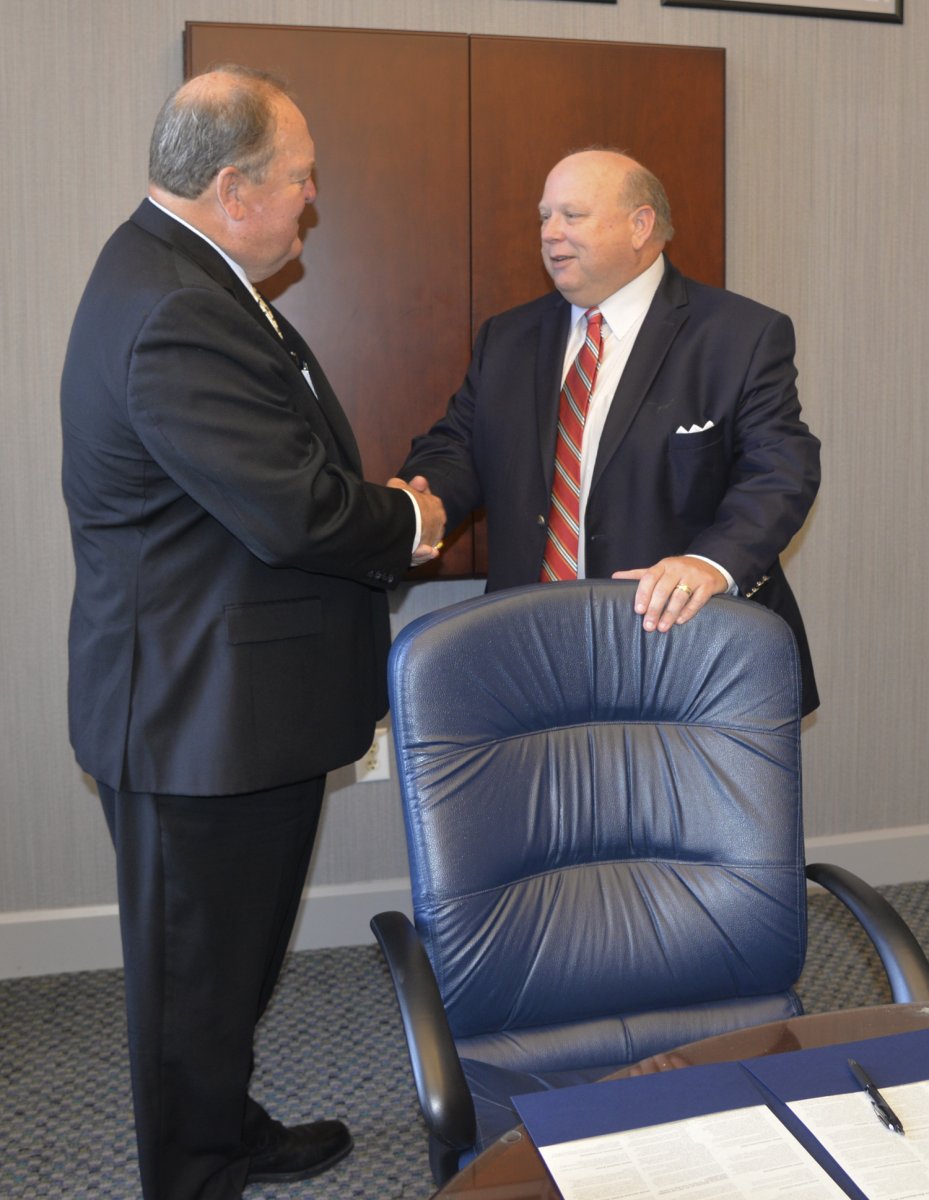 Bachelor of Business Administration


Accounting Concentration
Business Administration Concentration
Supply Chain Management

Bachelor of Arts – Criminal Justice
Bachelor of Arts – Homeland Security and Emergency Service
Bachelor of Arts – Homeland Security and Emergency Service – Emergency Services Management
Bachelor of Early Childhood Education
Bachelor of Human Services


Human Services Concentration
Gerontology Concentration
Behavioral Health Concentration
Health Care and Human Services Management Concentration

Bachelor of Science in Nursing
"As a technical college, Piedmont Tech serves as an academic way station from which our students graduate and either go directly into the workforce or continue their educational journey at a four-year university," said Dr. Jack Bagwell, vice president for academic affairs at PTC. "It is our responsibility to ensure that our transfer students have solid bridges to first-rate institutions where they can fully realize their dreams. We are extremely proud to add Anderson University to this vital infrastructure and look forward to sharing with our students the tremendous opportunities available at AU."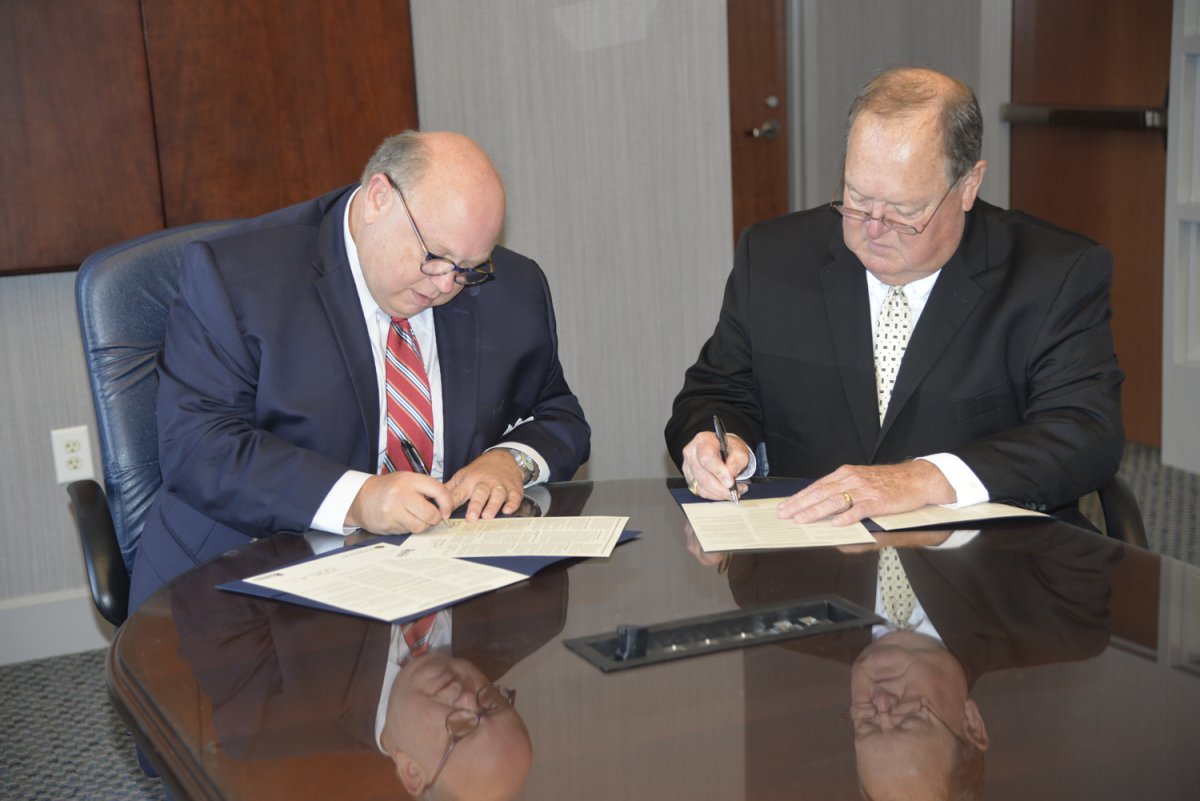 PTC students who meet transfer requirements will be guaranteed admission to AU and be eligible for available merit and/or transfer scholarships. They also will enjoy access to the university's library and Trojan athletic events, just as any other AU student would. AU also will waive the admissions application fee for students transferring from PTC.
"We are excited to implement this agreement enabling students who would like to attend AU to transition from 'Tech to Trojan' with ease," Bagwell said. "Anderson University is exceedingly well-equipped to take them to the happy completion of their academic journey."
Anderson University
Anderson University is accredited by the Southern Association of Colleges and Schools Commission on Colleges. Located in the vibrant city of Anderson, South Carolina, AU is a selective, comprehensive university offering bachelor's, master's, and doctoral degrees on campus and online. Our nine Colleges and Schools offer 36 majors, 50 concentrations, and 29 minors. In addition, we offer seven master's degrees that range from an MBA to a Master of Music in Music Education. And, through our Graduate School of Christian Ministry, we offer a Doctor of Ministry.
Piedmont Technical College
Founded in 1966 and accredited by the Southern Association of Colleges and Schools Commission on Colleges, Piedmont Technical College is a comprehensive two-year college offering university-level education and hands-on career training. With locations in each of the seven counties we serve--Abbeville, Edgefield, Greenwood, Laurens, McCormick, Newberry and Saluda--as well as an online campus accessible anywhere there's an internet connection, we work to make the advantages of higher education available to everyone.
PHOTO CAPTIONS
Anderson University President Dr. Evans P. Whitaker (center left) and Piedmont Technical College President Dr. Ray Brooks (center right) are flanked by department heads and administrators from both institutions.
Dr. Whitaker and Dr. Brooks sign the transfer agreements.
Dr. Brooks (left) and Dr. Whitaker shake hands.