Workshop Provided for Funeral Service Students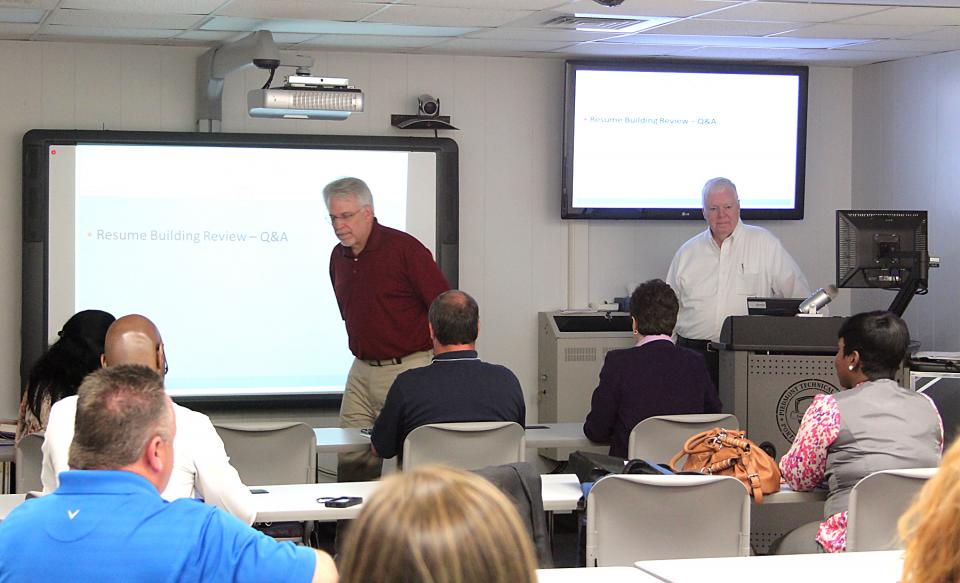 The Funeral Service Education department at Piedmont Technical College is continuing its path to becoming the premier training facility for current and future funeral directors in the Southeast. The program is now working to make the students more job-ready by bringing in experts to assist with resume and interview skills.
Service Corporation International (SCI) owns funeral homes and cemeteries nationwide. The company returned for their third year to work with funeral service students at Piedmont Tech.
"We thought it would be helpful to our students to receive feedback on their resumes and interviewing skills from professionals in the business," said David Martin, funeral service program director.
Students prepared and submitted resumes and cover letters to SCI during the summer. Then representatives came in for a two-day seminar. Day one was a discussion of the resumes and what to expect and day two was filled with mock interviews.
"We wanted to establish and enhance our relationships with schools, administration and faculty and offer services that will be beneficial to students," said Larry Newsom, senior recruiter for field operations with SCI.
Martin said the seminar has been very successful with the students and that he plans to continue to offer it to his students.
"We are always looking for opportunities to better prepare our students," said Martin. "We want to give them the tools to be successful and that includes the skills not only to do the job, but to get the job."
For more information on the funeral service education program, call (864) 941-8774.
Photo Caption: Service Corporation International representatives Larry Newsom, senior recruiter for field operations (center) and Chuck Gibson, human resources manager, present during a two-day interviewing seminar to Piedmont Technical College students in the funeral service program.