Ambition Drives Piedmont Tech Alum to Achieve His Dreams
It can be a little bit awkward when you climb the career ladder and eventually become the "boss" of your former co-workers. Piedmont Technical College (PTC) alumnus Ellis Belton can relate. After 24 years working at Sage Automotive Interiors, where he started in 1998 as a distribution worker in the warehouse, Belton today is a process improvement engineer at the company. 

"I was working in the same facility where I worked for years. Now I had to adjust and separate those friendships from the past — with people that I used to hang out with on the floor — because now I was their boss," he said. "That was the most challenging thing I faced day-to-day."

The Abbeville native and his wife, Toni, are the parents of six beautiful children. When they were little, he wondered how he could possibly juggle his large, active family and a full-time job to attend college, but his strong drive to succeed made the decision for him. What followed was a long, steady academic journey. 

Belton first enrolled at PTC in 2003, earning an associate in applied science in Electronic Engineering Technology in 2005. He returned to PTC in 2013, earning two associate in applied science degrees, one in Industrial Electronics Technology and one in Mechatronics Technology, in 2015. That year, he also received an academic achievement award. Through a transfer program in engineering, he went on to earn his bachelor's degree from SC State University in 2018. 

"I was working straight third shift full time, raising six kids, going to school. My instructors understood. PTC was flexible. And the staff at PTC made it easy for me," he said. "Piedmont Tech gives you the best opportunity at the most affordable price. … The staff is very hands-on. The classes are smaller. You can get that extra help. PTC is where someone actually knows your name and not just your ID number."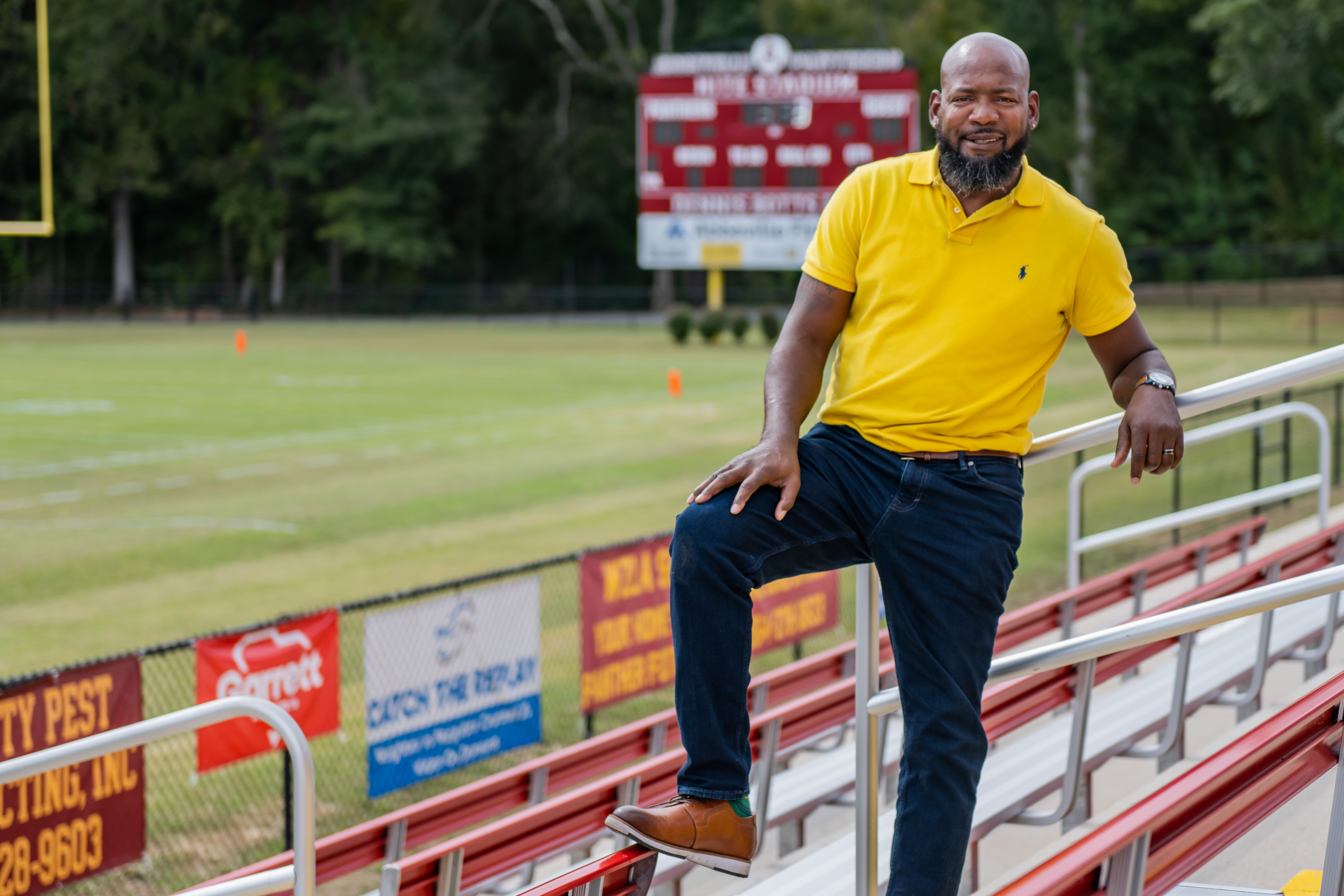 Always busy, Belton still finds time to serve as a mentor at Wright Middle school and football coach at Abbeville High School. "I try to be a role model to everyone that I am around," he said.

From the time he started working in the textile industry, Belton said he knew he wanted more. 

"I have always been ambitious my entire life. So just being at the bottom looking at the top, I wanted to be at the top, and to get there, I knew I needed more education," he said. "Graduating from PTC opened plenty of doors for me. It enabled me to get a higher-paying job, in fact, the highest-paying job in our facility. It helped me make a better living for my family."

For more information about PTC schools and programs, please visit www.ptc.edu/academics/schools-programs.  
###
PHOTOS: 
•    Ellis Belton Abbeville town square
•    Ellis Belton at the football field