For this College President, It's Game On!
Piedmont Technical College President Dr. Hope E. Rivers shared her insights at a Women's History Month Roundtable event March 24 on PTC's Newberry Campus. She noted that there will always be doubters, but women must remain confident, work hard, and stay the course toward their dreams. 

"You can be anything that you want," she said. "If you want to be a brain surgeon, be a brain surgeon! But you have got to put in the work."

Rivers' message focused on empowerment and determination. She noted that it is each woman's responsibility to rise to the challenge and work mightily for her rewards.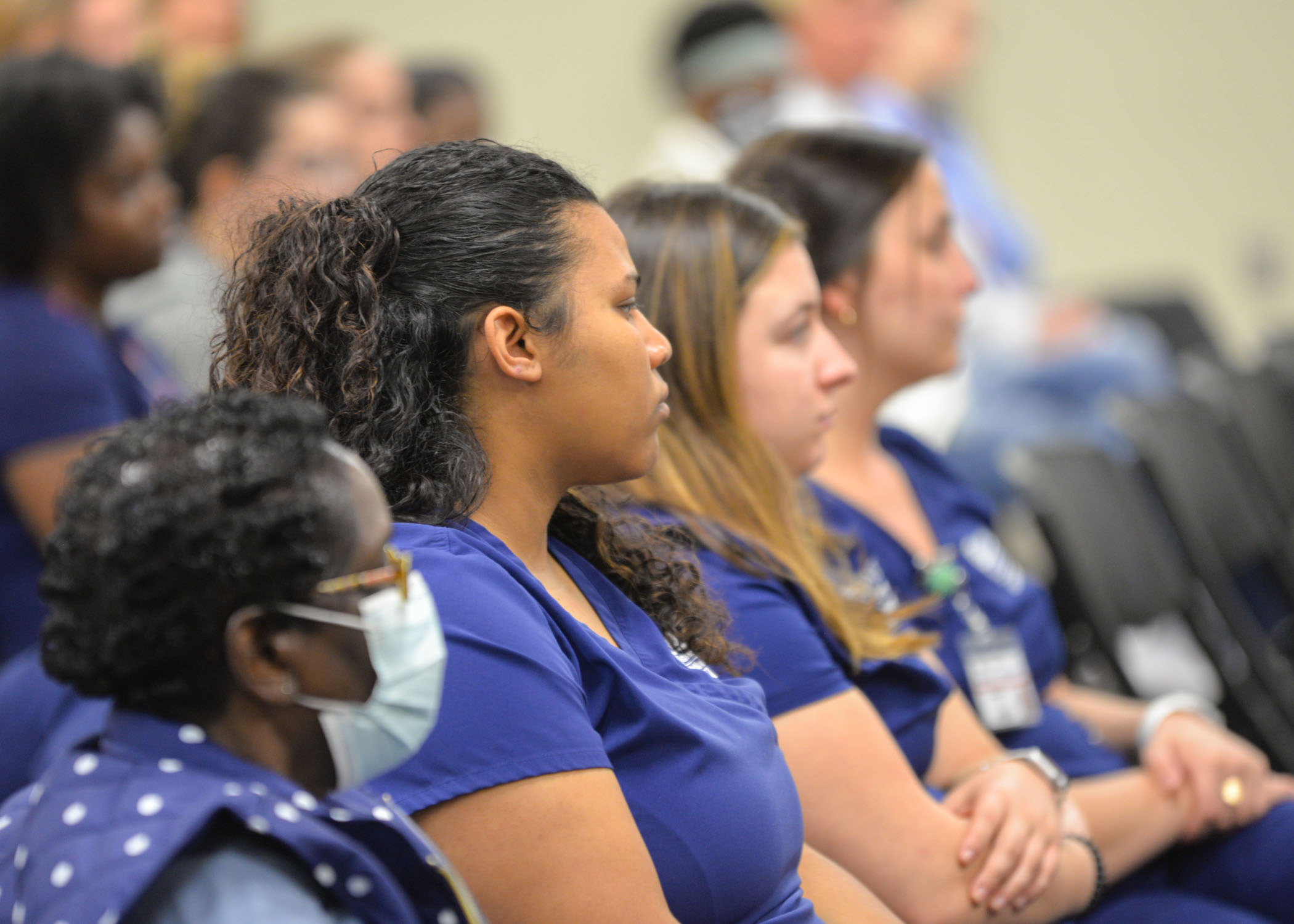 "You cannot be upset by a result that you did not get … from the work that you did not do," she said. Then she repeated it slowly. The audience responded with enthusiastic applause. 
See a link to a video of the full presentation above.
PHOTOS: 
•    PTC President Dr. Hope E. Rivers addresses citizens and students during a Women's History Month event in Newberry
•    Many students from health care majors came to see Dr. Rivers in scrubs because they were in between classes.
•    Lisa Toland, PTC Dean of Off Campus Academic Affairs

Other Event Photos: