Grey Hamlett Welding Scholarship a Way for People to Show Their Love
It seems only fitting that Piedmont Technical College (PTC) graduate Austin "Grey" Hamlett was a skilled welder. In his all-too-brief lifetime, he forged the strongest bonds, not only with his own metal works but also with family, friends, and countless others who made his acquaintance. After Grey, 22, passed away from injuries sustained in a July 9 motor vehicle accident, evidence of the esteem people had for him, and the abundant love he spread, was unmistakable in the droves that turned out to bid farewell when he was laid to rest. That outpouring of love by the community soon manifested into a new scholarship in Grey's memory at Piedmont Technical College (PTC).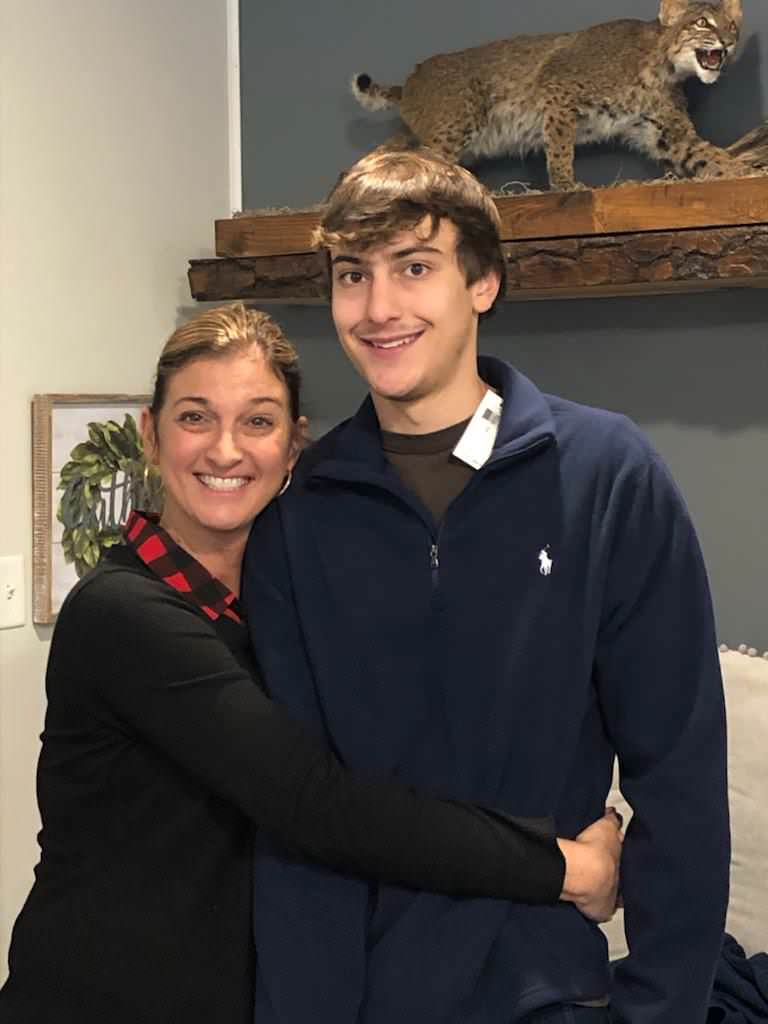 Grey's mother, longtime Greenwood District 50 gifted and talented program teacher Cynthia Hamlett-Dorsey, remembers her son as a goofy but tender-hearted "old soul" who loved animals and skateboarding. 

While — to the chagrin of mothers almost everywhere — public declarations of love from sons to their mothers become rare to nonexistent as they grow more independent, Grey wasn't like that, Cynthia said. He loved openly and powerfully. "Grey would say, proudly in front of others, 'I love you, mom!'" The way he loved, she noted, was profound.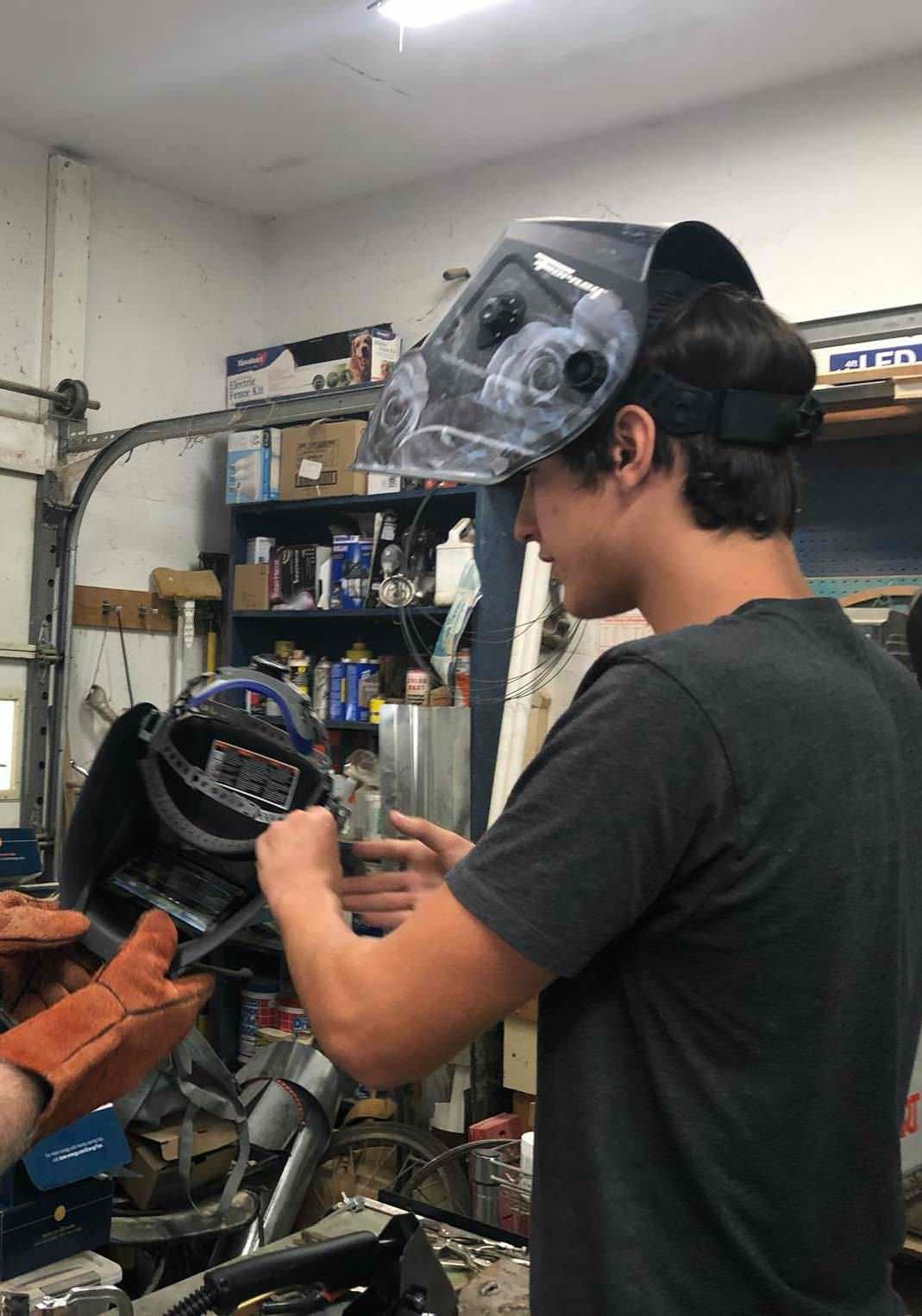 A 2021 graduate of PTC's Welding Program, Grey was employed with Emerald Welding until he moved to Columbia about six weeks before the accident. In Columbia, he had just settled in and secured a welding position with Blue Crab Construction. 

"He was enjoying all that Columbia had to offer," Cynthia said. "He and some friends got an apartment together. He was happy."

Cynthia said that her son was not certain initially what career path he wanted to pursue when he enrolled at PTC, but he soon favored welding and picked up the skill quickly. 

"Grey was the type of person who is very much a hands-on learner," she said. "Traditional school was not really his thing. … He used to say he didn't want to waste my money on a four-year degree … and then end up working at a mall. He wanted to do something working with his hands."

Family friend Renee Love, an English professor at Lander University, had the idea of establishing a memorial scholarship. With Cynthia's support, she put the wheels in motion with the PTC Foundation. For Renee, Grey was very much like a "another son." Grey and her daughter, Lila, dated throughout high school. During those four years, Grey was a regular presence with the family, and Lila has many happy memories with him, including proms, football games, parties, and other social events. After graduation, they amicably parted to pursue their individual educational goals. 

"Our whole family still loves Grey. He will always be part of our family and part of our heart. … Grey made an impact on everyone who knew him," she said. "We can't do anything about what has happened, but we can make a positive difference in another person's life with the scholarship. We can honor his memory for the rest of our lives."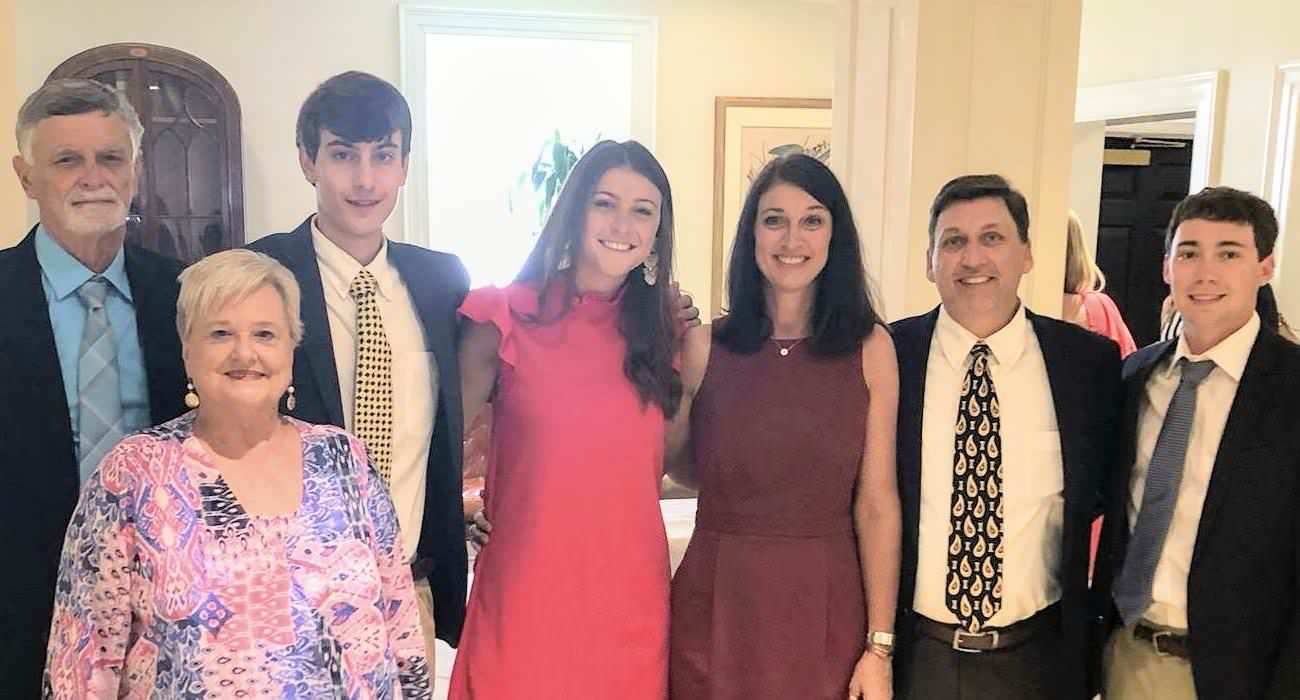 Pictured from left: Pat Woods (Grey's maternal grandmother), Bobby Woods (Grey's maternal grandfather), Grey Hamlett, Grey's sister, Summer Hamlett, Cindy Hamlett-Dorsey, Terry Dorsey, and Coleman Dorsey (Grey's stepbrother).

Cynthia said that Grey was the type of person who would do anything for anybody. As an avid Gamecock football fan, a non-imbibing Grey would volunteer to drive anyone who had been drinking home after the game. Renee was extremely grateful when Grey, without being asked, stepped up to build her a gate for a chicken enclosure. Many of Grey's friends wrote cards and letters to Cynthia expressing gratitude for the kindnesses Grey extended to them.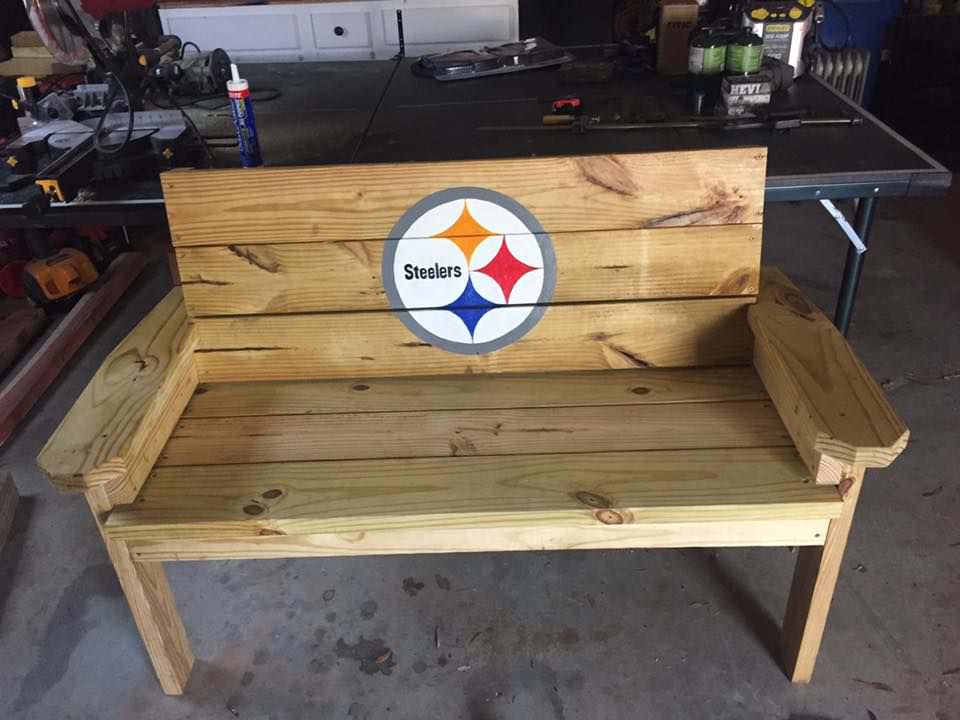 "He was most proud of the things he could build.," Cynthia said. "When he was in high school (Greenwood High School) and studying at the Career Center, he helped build a house with Habitat for Humanity. He also made these theater benches for people. Several of my teacher friends bought them.  … One of the things about him that I am most proud of is his work ethic. He started asking to get a job when he was 13. He has actually worked since he was 15. Once Grey set his mind to doing something, he did it 100%. He worked every day through college, attending welding classes at night. As busy as that, he made the Dean's List and President's List."

Renee also was struck by Grey's enormous drive to serve and be productive. "When he was in high school, it always seemed like he had a full-time job. He worked a LOT. He has been a dishwasher, a cook, a construction worker, and a professional welder. He always had jobs," she recalled. "I think one of his love languages was acts of service, because he was always willing to share his skills and time with the people in his life."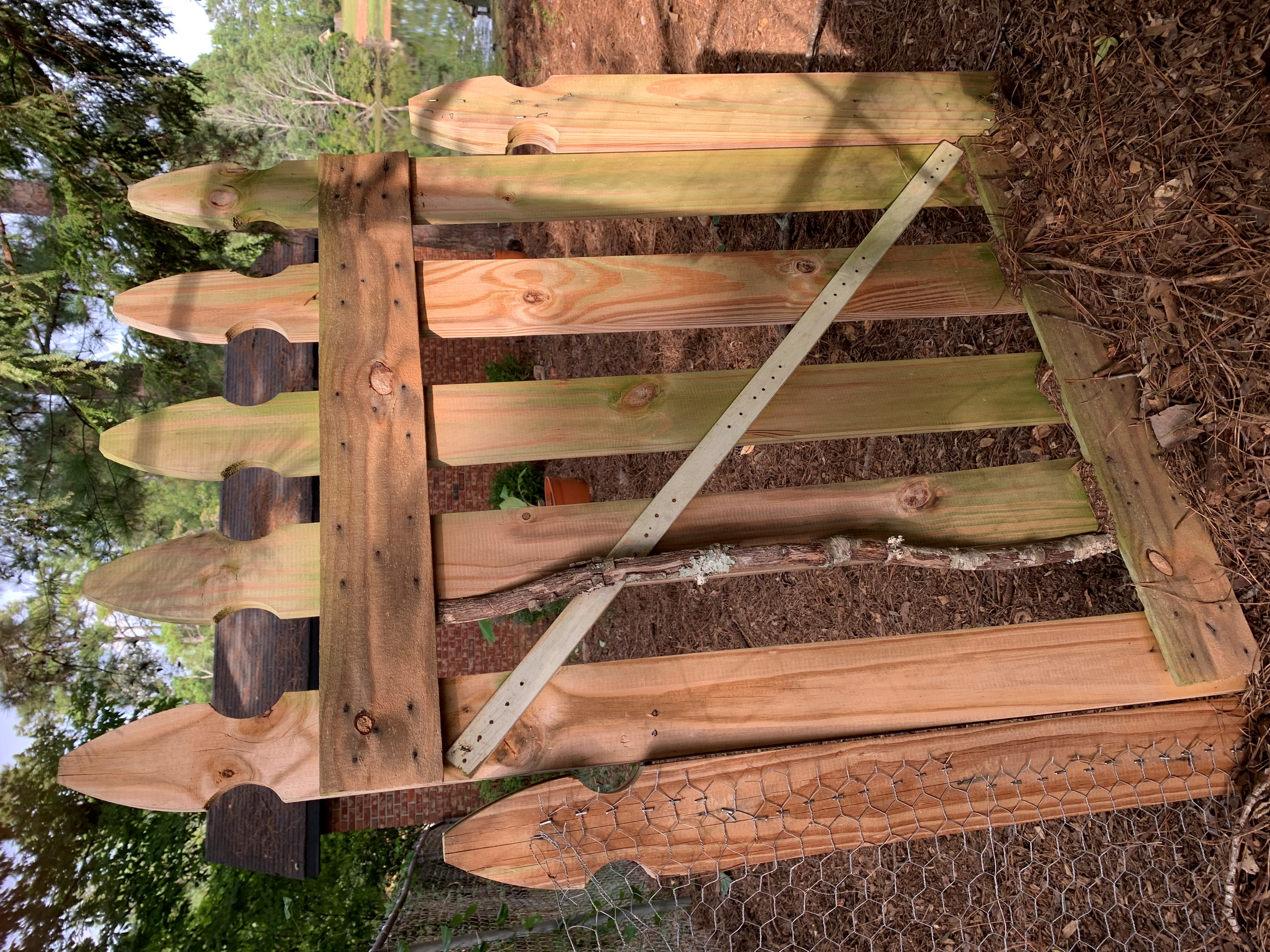 PTC Welding Program Director and Instructor Jim Ladd remembers the young man very well. 

"He was an outstanding student, and he was always willing to help other students. When he was on campus, he stayed busy," Ladd said. "He had a passion to learn, and it definitely showed. Even though it was school, he treated it like a job. He was all business and very professional."

Those who knew Grey agree that he was serious about his studies and his work. But he also had a serious silly side. A very silly side.

"Grey was very much a jokester. He liked to make everyone laugh," Cynthia said. "He would make these silly faces."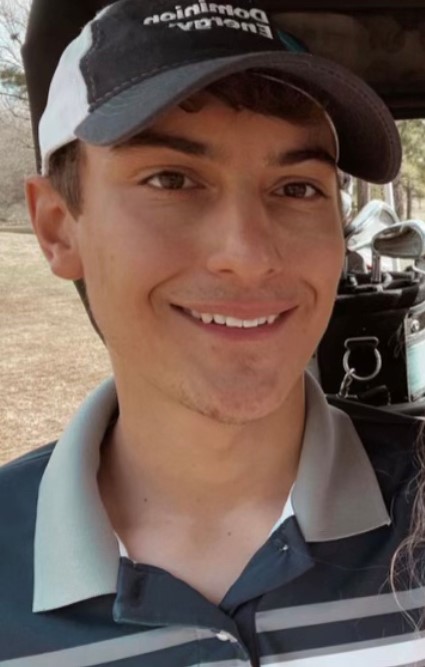 To raise funds for the Hamlett Grey Welding Scholarship at PTC, Grey's sister, Summer Hamlett, created a campaign titled "Live Like Grey," to celebrate her beloved brother's talent, wit, and enduring love for life. 

"Many of us have wondered what we can do to help the family get through this tragedy," Renee said. "Concrete actions help the family, and they help us with our grief, too. Our love, prayers, calls, texts, cards all help. But I hope people will also consider contributing to Grey's scholarship fund. … By supporting the scholarship, we are helping people remember Grey, and we are ensuring his legacy."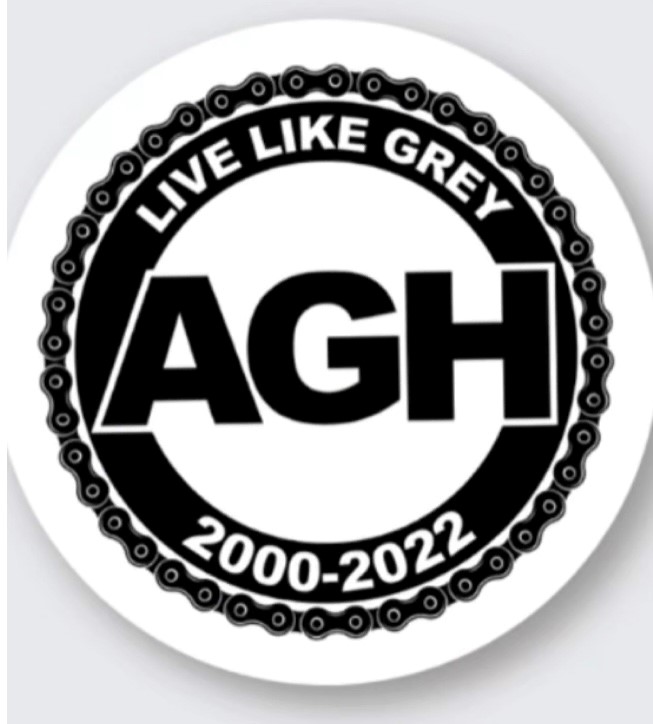 Anyone who would like to donate to the fund can do so by sending a check payable to the PTC Foundation (write Grey Hamlett Welding Scholarship in the memo line) and mail to PTC Foundation, P.O. Box 1467, Greenwood, SC 29648-1467. To contribute online, visit www.ptc.edu/give. In completing the online form, it is important to specify that the funds be directed to the Grey Hamlett Welding Scholarship, which will be available to a student in the PTC Welding Program, with selection based on academic achievement and financial need. 

"As a University professor for many years, I understand the transformative potential of education," Renee said. "This scholarship will help students finish their welding degree and allay financial insecurity so that students can focus on their program of study. …

"What a wonderful person Grey was. We just don't think something so permanent and irrevocable will happen to someone so young. … I believe that, like Grey, people look for opportunities to show their love."
Below are images of Grey shared by friends and family.