McCormick High School Students Work on Machine Tool Certificate at PTC
Area employers often contact Don Lytch eager to interview his students for future machine tool jobs ― even while some of Lytch's students are still in high school. The machine tool technology instructor at Piedmont Technical College (PTC) says there is not enough supply to meet the demand for workers with machine tool skills, so the program is able to place nearly 100 percent of its graduates.
"We have employers excited for this program," Lytch said. "We don't have enough graduates to meet the demand in Greenwood. They are looking forward to interviewing our students."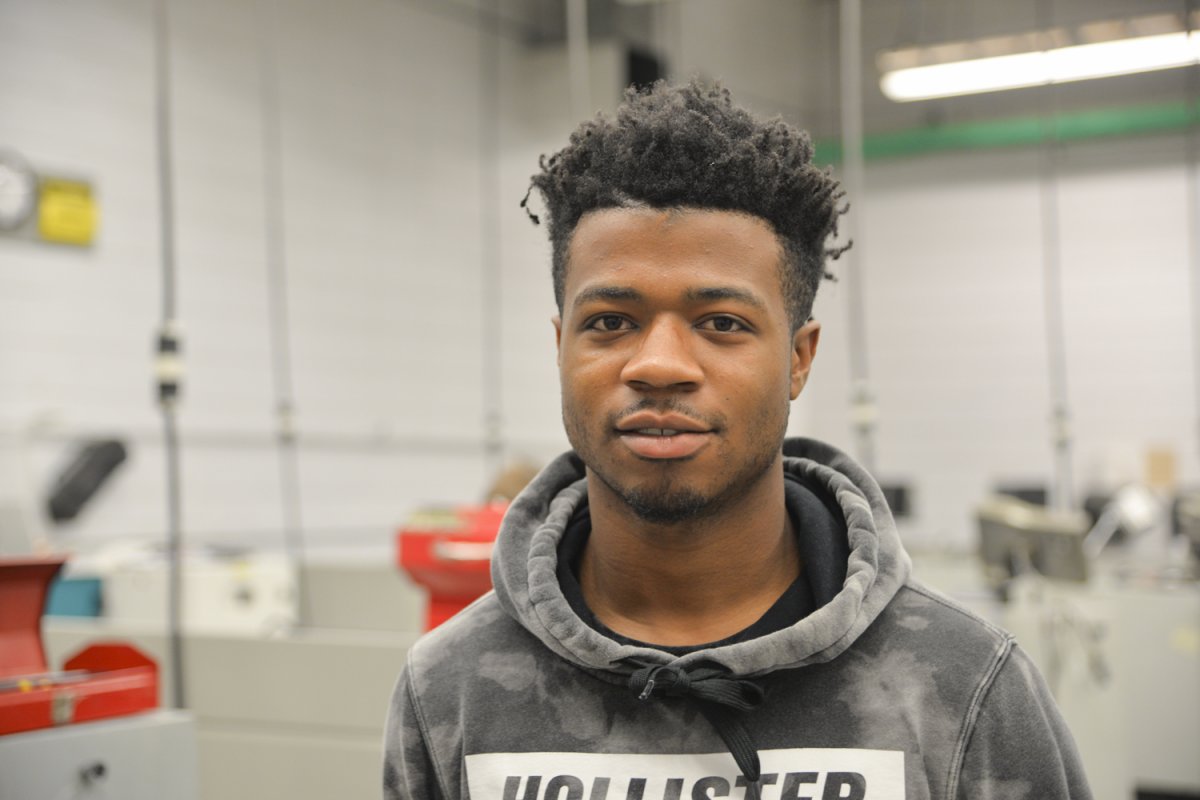 A talented group of young men from McCormick High School in recent months has been taking dual enrollment classes in machine tool technology at PTC. They have been bused to the Greenwood campus, spending two mornings a week in the classroom and two mornings in the lab. One student, senior X'Zavion Burns, found out about the program from his principal, J. Steven English.
"It's been a good experience. We are learning new things," said X'Zavion, whom his friends call "Z." "The best part is that later on I can get a job. … I might apply at Eaton or BMW."
Lytch says the high-schoolers work side-by-side with traditional college students in a classroom with students who range in age from 17 to 70.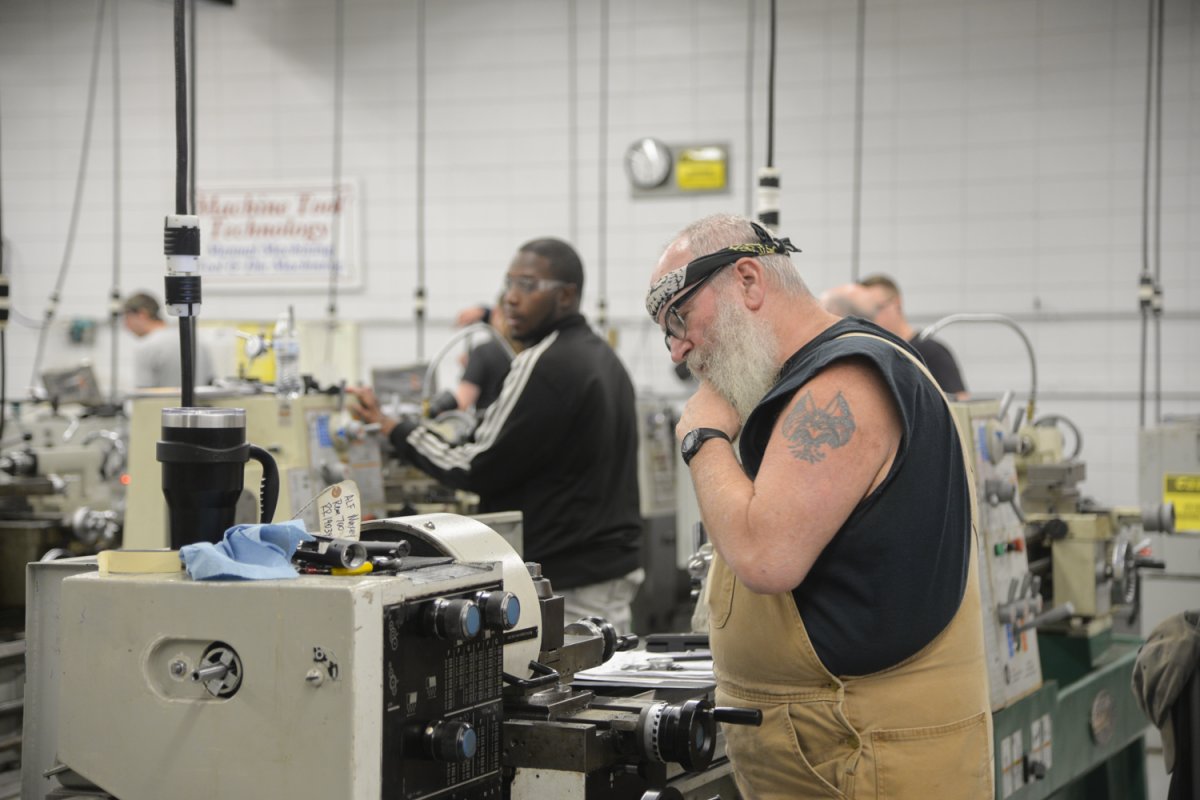 "The class is basically guys who look out for one another," X'Zavion explained. "The older guys are used to doing it one way. The newer guys have another way. We combine methods and make it better."
"We don't treat them any different than the college students," Lytch said. "They catch on to a lot of technical stuff really quickly. They are taking math classes now so it's familiar. I know they are impressed to actually use some of the math skills they have learned in school."
X'Zavion has developed a positive and respectful rapport with his instructor. "Mr. Lytch is going to make sure we get everything right. He makes sure we pay attention and explains the 'why' of everything," he said.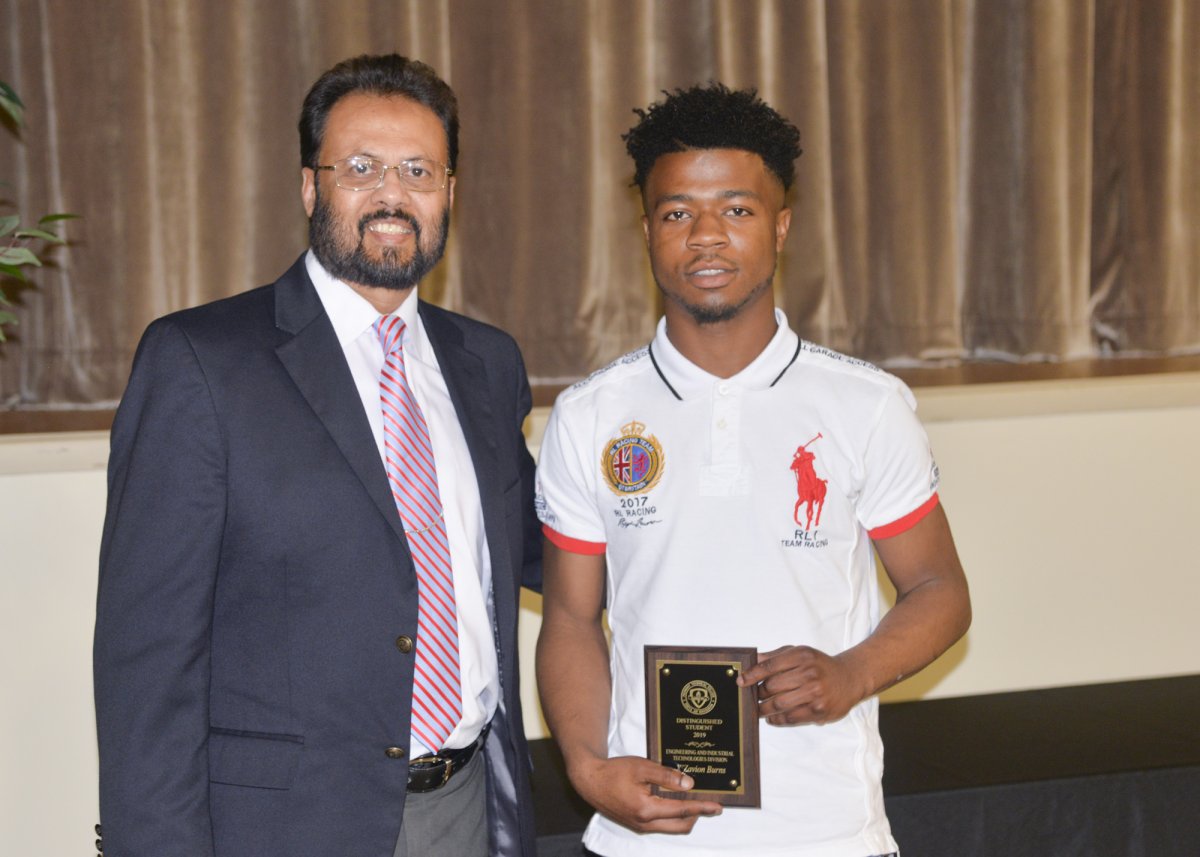 Throughout the semester, X'Zavion has performed at a high level, earning the respect and comradery of his peers and instructors. In fact, on April 24, he was selected the Engineering and Industrial Technology Division's Distinguished Student, an honor every division in the college bestows on its top student.
Lytch says that plans are underway to work with other school districts in a similar fashion, and the quality of his dual enrollment students thus far has been exceptional.
"They have done real well. They are real mature," Lytch said. "Some are athletes on the football team and basketball team. Some have part-time jobs after school. That tells you a little about their work ethic."
To learn more about dual enrollment opportunities with Piedmont Tech, please visit www.ptc.edu/dual.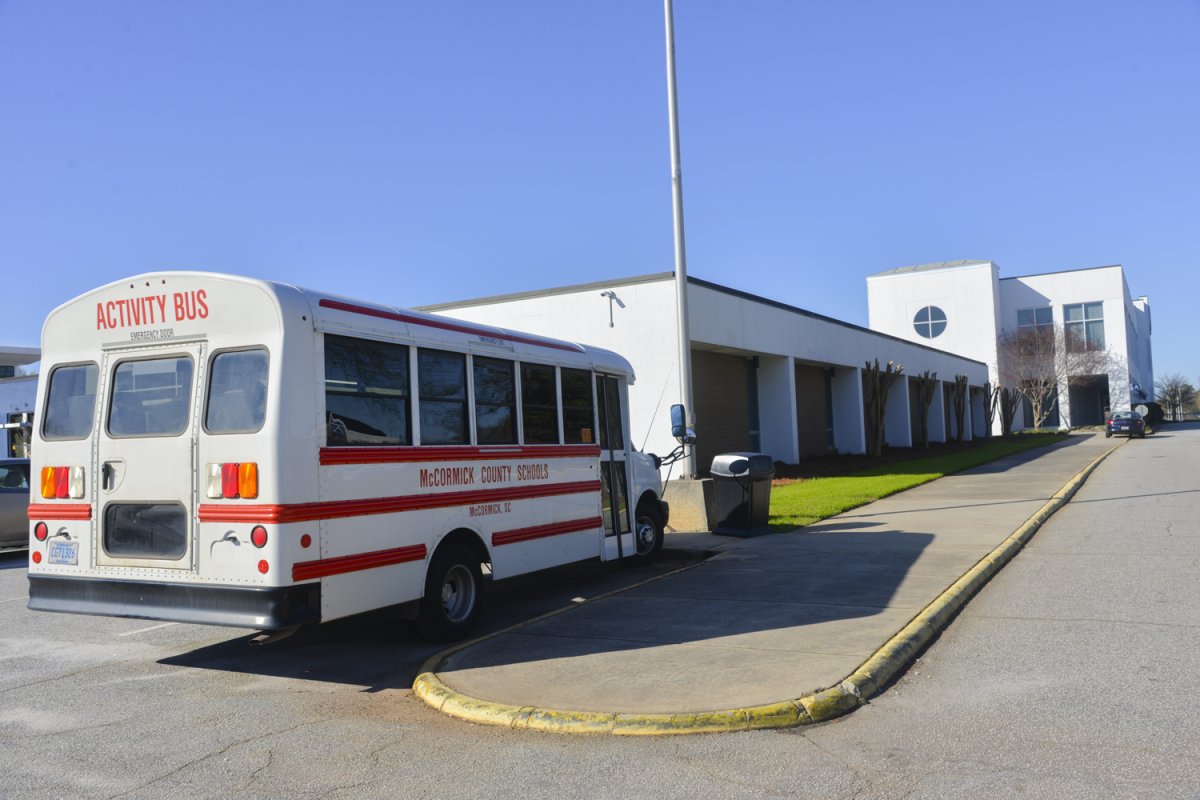 PHOTO CUTLINES
Machine Tool Instructor Don Lytch with X'Zavion Burns
Hadi Hamid, Dean of Engineering and Industrial Technology (left), presented his division's Distinguished Student Award to X'Zavion Burns on April 24.
X'Zavion Burns in the Piedmont Tech Machine Tool Lab.
Shuttle bus from McCormick High School parked at Piedmont Tech
With the McCormick group, students in class range in age from 17 to 70