PTC Students Build Storage Shed at Boys & Girls Clubs of the Lakelands
The screeching of a circular saw, the pounding of hammers, and the amiable chatter of workers filled the air one sunny morning recently on the campus of the Boys & Girls Clubs of the Lakelands (BGCL). The workers, students in the Piedmont Technical College (PTC) Building Construction Technology (BCT) Program, not only sharpened their hands-on skills but also worked collaboratively as a team on a tangible structure — a much-needed tool storage shed — that will serve the Boys & Girls Club for many years to come.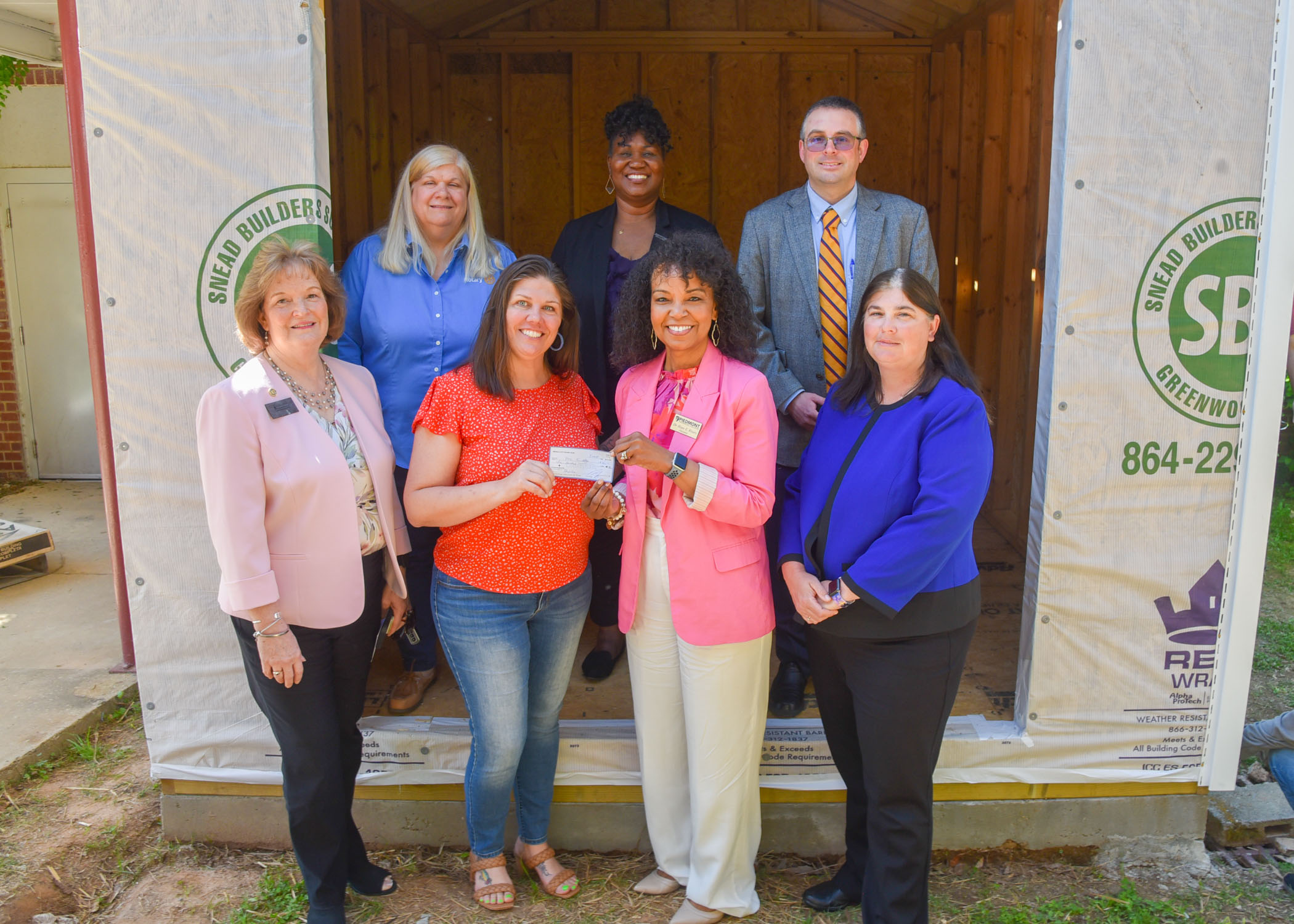 "My students really, really enjoyed this project because it gave them the opportunity to actually build something real versus doing classwork or even a lab project in the shop," said Kenneth McDaniel, BCT program director at the college. "This is a great group of students, as they ask a million questions, and they work really well together."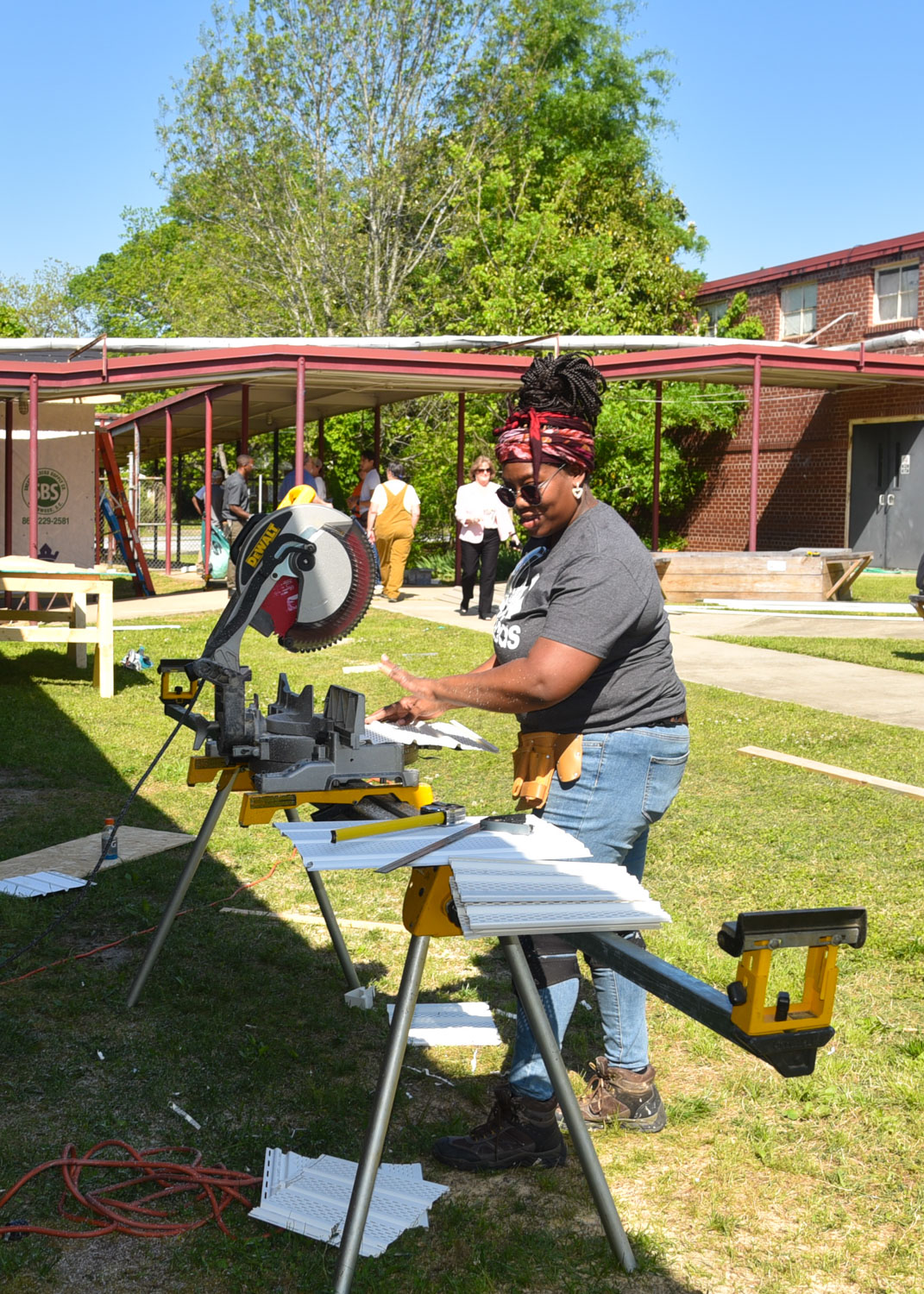 Constructed during the spring term — and facilitated through a $12,000 grant from Emerald City Rotary Club — the shed will be used to store gardening tools, equipment, and more on campus. Boys & Girls Clubs of the Lakelands Executive Director Sabrina Miller said the shed was needed at the convergence of several projects on the campus, all of which emerged from collaborative partnerships. 
"Rotary has been a great partner with the Boys and Girls Club. For the past two years, they have worked with us, first to beautify some indoor spaces with things like furniture and painting," Miller explained. "This year they worked with us to beautify our outside areas, including installing a pollinator garden, cleaning up and mulching around existing holly bushes, and planting additional shrubbery. That's one reason we needed a place to store all the gardening tools."

Emerald City Rotary Club Immediate Past President Rachel Strayer noted that one of her organization's projects this year was to achieve outdoor beautification of BGCL. With guidance from Bryan Yebba, the community gardens coordinator at the United Way of the Lakelands and a few members of the Lakelands Master Gardeners Association, Rotary Club members performed the hands-on work of weeding, purchasing plants, installation, and mulching.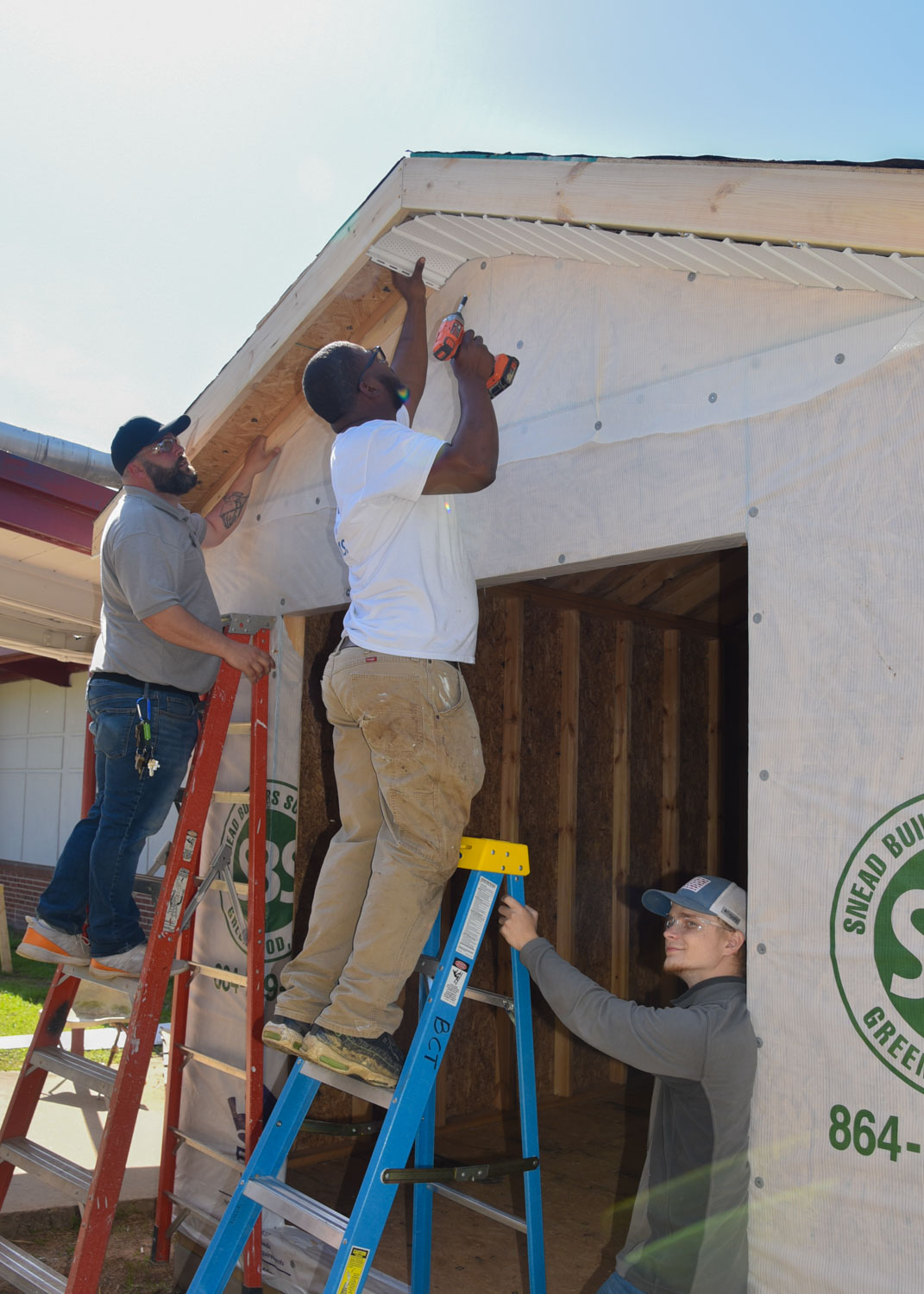 "We recognized that to have long-lasting benefits, this project would need to be maintained well after our work ended, so we also provided plenty of gardening tools and equipment to the BGCL," Strayer explained. "This resulted in the need for a storage area. Our initial plan was a build-it-yourself shed from a local home improvement store. Fortunately, Fran Wiley, a member of our club and the associate vice president for development at PTC, suggested partnering with the college's BCT Program to build a shed that will stand the test of time. Our club covered the cost of materials and, in appreciation for the donation of labor by the BCT students and faculty, provided, a $500 gift of thanks. We're thrilled with the end result."

Miller has found the students' presence on her campus refreshing and inspiring. 

"If you didn't know they were students, you would think this was a professional company that came out to do the job," she said. "I've been extremely impressed with their professionalism and workmanship with the roofing, shelving, and everything. The opportunity to watch them work and give them this real-world experience has been tremendous."

Miller added that students BGCL serves in its Starz24 Teen Center on campus have been equally inspired. 

"They are seeing the visible result of what PTC students can do," she said. "They have been watching and learning that you truly can get anywhere from there (college). This collaboration with PTC drives that home." 
To learn more about the Rotary Club of Emerald City, visit www.facebook.com/emeraldcityrotary. For more information about Boy and Girls Clubs of the Lakelands, visit www.lakelands.begreat.club. For more about PTC's Building Construction Technology Program, visit www.ptc.edu/bct. 

PHOTOS:  
•    Emerald City Rotary Club Immediate Past President Rachel Strayer presents check to PTC President Dr. Hope E. Rivers (center). Also pictured, front row left, PTC Foundation Associate Vice President Fran Wiley and front row right, PTC Engineering and Industrial Technology Dean Christina Knight; back row, from left: District 7750 Assistant Regional Rotary Foundation Coordinator Lorraine Angelino, BGCL Executive Director Sabrina Miller, and District 7750 Assistant District Rotary Governor Jamison Tinsley.
•    A BCT student works with a circular saw on construction site at the BGCL campus.
•    BCT Program Director and Instructor Kenneth McDaniel, left, discusses finishing touches to the shed with students. 
•    PTC students work on the new gardening shed on the BGCL campus.
Bonus Images